Sobekcis is a Serbian artistic duo consisted of two twin brothers primarily known for cartoon-like graffiti with explosive colors who later on started making paintings and doing graphic design. Their earlier works are a combination of figurative and abstract elements in the perfect fusion of graphics and illustration, saturated by bold and vivid colors. Since moving back to Belgrade, Serbia in the beginning of 2015, after their design studies, they've switched their focus to the medium of fine art, from outlined figurative forms in previous works to new pieces which are, in essence, focused more on forms color and compositions.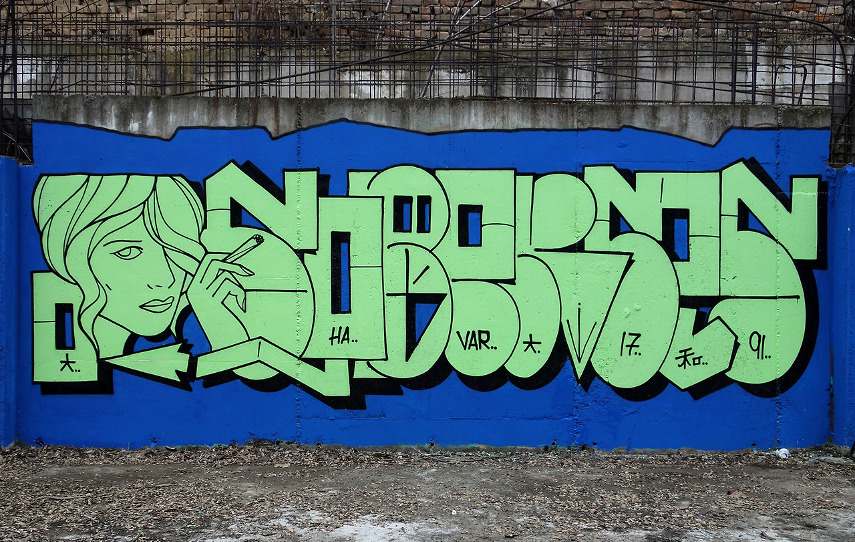 The Beginnings of Their Career
Sobek and Kcis, or Ivan and Nikola Gajić were born in Belgrade, Serbia in 1991. They have spent a part of their earlier childhood in London, but mostly lived in Belgrade where they have finished the High school of Design. Growing up in Belgrade, Sobekcis discovered graffiti as a creative outlet, seeing it for the first time in their neighborhood and from photos that their cousin would bring from her holidays in Croatia. Since 2005 they started doing it themselves – and from the beginning it was a thing they did together. Paradoxically, studying was cheaper and easier in Vienna than in Belgrade and in 2010 the enrolled Graphic design at Applied Arts Academy. From that point on, everything started rolling in a great direction for the brothers. Very soon Sobekcis' talent was spotted by the dominant crews in graffiti world, such as British Heavy Artillery crew, and they started working and exhibiting under HA umbrella. The combination of scholarly approach they received from the University and broad range of possibilities Vienna was offering was a great base for their experience as graffiti artist and for their talents to rivet.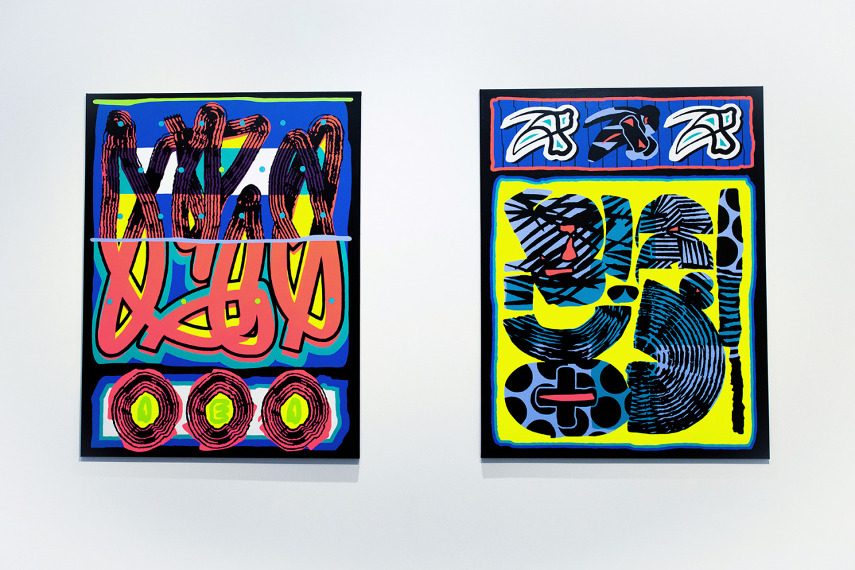 Sobekcis' Graffiti Art
Regarding their graffiti style it can be said that it is full of strong references to the graffiti world with a expressively personal touch. Sobekcis say that cartoons were their primary inspiration and you can easily connect them to the dense and colorful personal universe they are creating. They understand graffiti as being a part of a bigger movement in which you push writing your name to the limit, trying to find a unique style of a chosen letter form. As well, they find that hastiness in the process sometimes offer solutions that are more honest and spontaneous. But, for them, its always about the balance in their work and in between each other, whether achieving it or bringing it back. It was in the process of making graffiti that they started and learned to work together and that is another reason why graffiti will always have a special place in their artistic life. Even though they have different styles and diverse range of capabilities, Sobekcis share the unselfish and unified approach to their art. As they say, they create in perfect sync – where one stops the other continues, or in what one lacks something the other will make it right. Their priority is to have a common goal, both nurturing and enhancing their individualities. And maybe it is the greatest balance they are managing to achieve.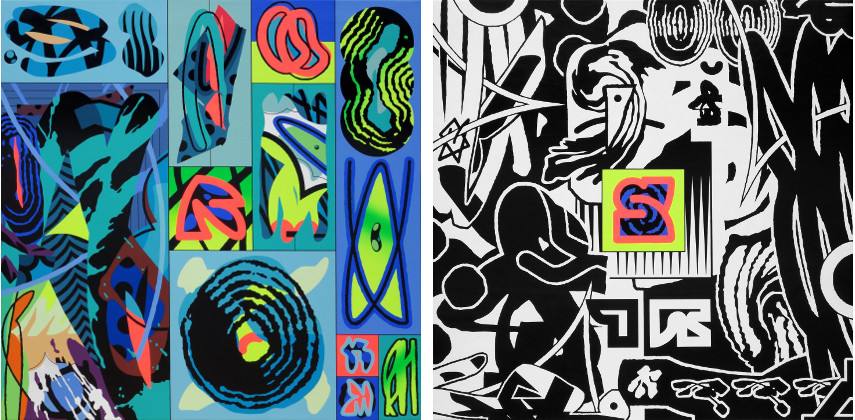 Sobekcis' Studio Art and Exhibitions
At the University, having the chance to try themselves in many other forms of visual expression they have broadened their own visual style. Graffiti is their visual background and the influences can be traced in other things they do. They usually use acrylic and acrylic water based spray paint. But there is a slight difference between their later indoor works. Some of their recent art portrays a mixture of geometry and abstraction inspired by graffiti and modern art mantled in a psychedelic aesthetics. With their acrylic paintings they have had some interesting gallery exhibitions in Paris, Vienna, Germany and the US. During their studying in Vienna they had an opportunity to be immersed in the city art scene, and the Parisian one as well. In 2014 they had a show named Synthesis in Openspace Gallery, France, in 2015 the exhibition Fundamental at gallery Benoni in Copenhagen Denmark. Shape shift was their first exhibition in Germany, and in 2016 those artist had their first solo exhibition Contrast in the United States in the FIFTY24SF Gallery, San Francisco. Today, Sobekcis are living in Belgrade, a shift that has been vital to their inspiration since they are constantly comparing different artistic possibilities and enriching their inspiration and approaches.
They are represented by the Golden Hands Gallery from Hamburg and Art is four letter word Gallery Wuppertal.
Sobekcis live and work in Belgrade, Serbia.
Featured image: Sobekcis - Photo of the artists
All images courtesy of the artists