Being one of the main figures in the creation of the new aesthetic of the 60's that was in a contrary to the Abstract Expressionism, Sol LeWitt defined conceptual art with his statement that the idea or concept is the most important aspect of the work. He helped establish Conceptual art and Minimalism of the postwar era. Believing that the idea itself could be the work of art and displace the artist into the position of a generator of that idea, LeWitt considered creation as an intellectual and pragmatic act. Conceiving of a work is the only artist's obligation, then he can either delegate the production to others or can choose to even never make it at all. His work ranged from wall drawings, structures (a term he preferred instead of sculptures), painting and conceptual pieces that remained the elements of the artistic process.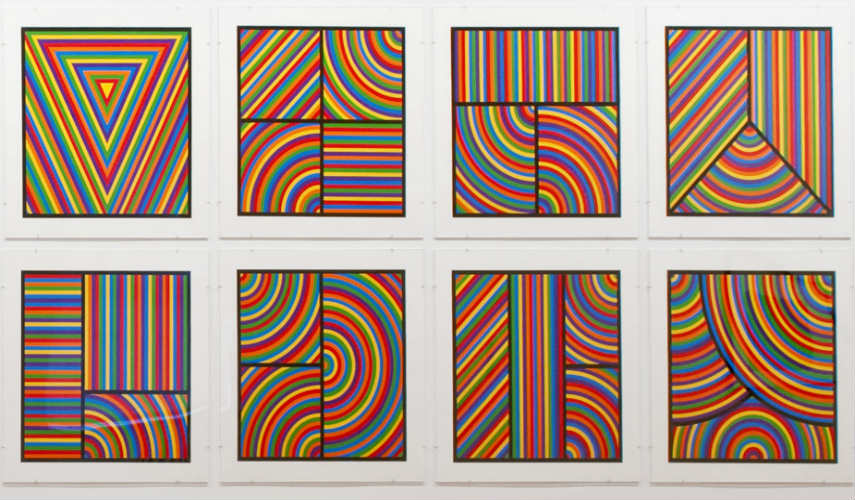 Early Influences and Creation of a New Aesthetic
Sol LeWitt was born in Hartford, Connecticut, in 1928. After he finished his studies at the Syracuse University, in 1951 was drafted in the Korean War. During his service, he was making posters and spending some time in Japan, he started buying artworks, making his own collection. Settling in the New York in 1953 and finishing Cartoonist and Illustrators School, his first job was for Seventeen Magazine. Later on, LeWitt was hired in one architecture office as a graphic designer and of the crucial importance for his career was the engagement at the Museum of Modern Art where he was introduced to the work of Robert Rauschenberg, Frank Stella and Jasper Johns. He was also influenced by postulates of the Russian Constructivism which was propagated industrial aesthetic and utilitarian art. A book, with Eadweard Muybridge's serial photography, sequential studies of people and animals in motion, which somebody had left in his apartment will later on turn out to be the biggest influence on his work. His works on canvas coated with thick layers of oil paint and also three-dimensional pieces constructed in the second half of the 60's as Serial Project, or numerous sculptures made of open white cubes, were directly inspired by Muybridge's serial.
He was influenced by work of Robert Rauschenberg, Frank Stella and Jasper Johns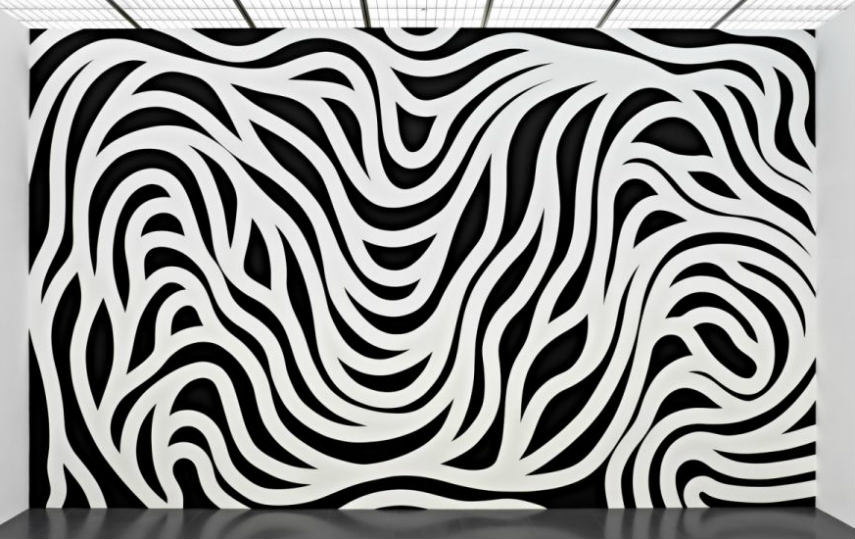 Sol Lewitt's Wall Drawings
His first drawing, Wall Drawing #1, had been revealed in 1968 at Paula Cooper Gallery in New York. It has consisted of a system of parallel lines in four directions, drawn with the black pencil on a white wall, like numerous after this one. Considering two-dimensional works only as a manifestation of an idea, and not as objects, his drawings had a limited duration and all of them were ultimately painted over. The existence of the wall drawings was determined as a set of instructions that could be installed repeatedly. After the first one which he did by himself, LeWitt soon made a team of assistants that worked under his plans. On that way, the idea of his work surpassed the work itself.
In the next two years, he created four Drawing series, presenting various combinations of the basic geometrical elements. Applying a different system of change to each of twenty-four possible combinations of a divided square with one of the four types of lines he used (horizontal, vertical, diagonal left and right), the first series was called Rotation, the second Mirror, the third Cross and Reverse Mirror and the fourth was Cross Reverse. In his late work, in 2005, LeWitt started a series of scribble wall drawings which required filling the areas by scribbling with the graphite. During his career, he created more than 1270 wall drawings, but most of them are executed by his assistances. Their existence is limited by the duration of the exhibition. Having the meaning of ephemeral form, these artworks can be installed, removed and reinstalled as many times as need.
LeWitt made a team of assistants that worked under his plans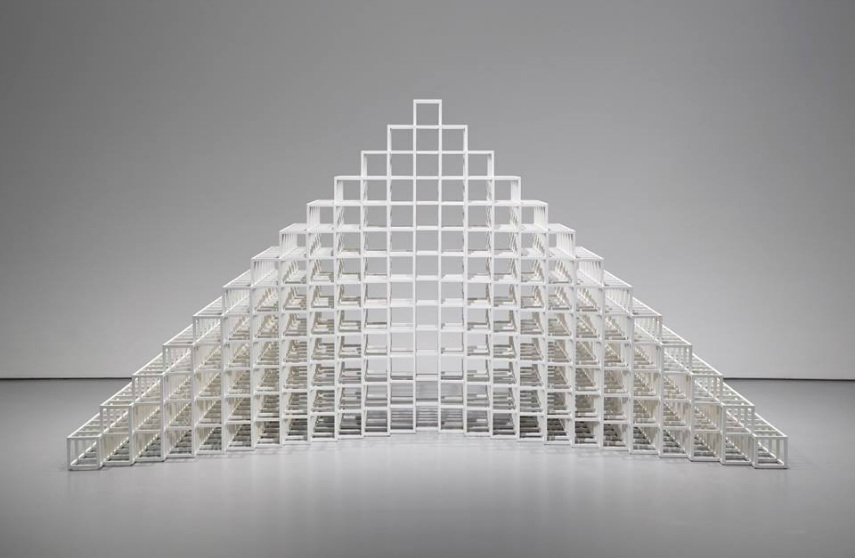 Soll LeWitt's Sculpture
Putting the cube in the focus of his exploration, in early 60's, Sol LeWitt began to create his three-dimensional works, calling them the structures. The simplified forms of the open cube, made of wood and lacquered by hand, became a basic building block for the sculptures. From 1969, he constructed in industrial materials, as aluminum and steel, and later, during the 80's he was using cinder and concrete blocks. His work culminated in 9 Towers, 2007, installed in Lilla Stenshuvud in Sweden which represents a cube made from more than 1000 colored bricks five meters high on each side.
During the 80's he was using cinder and concrete blocks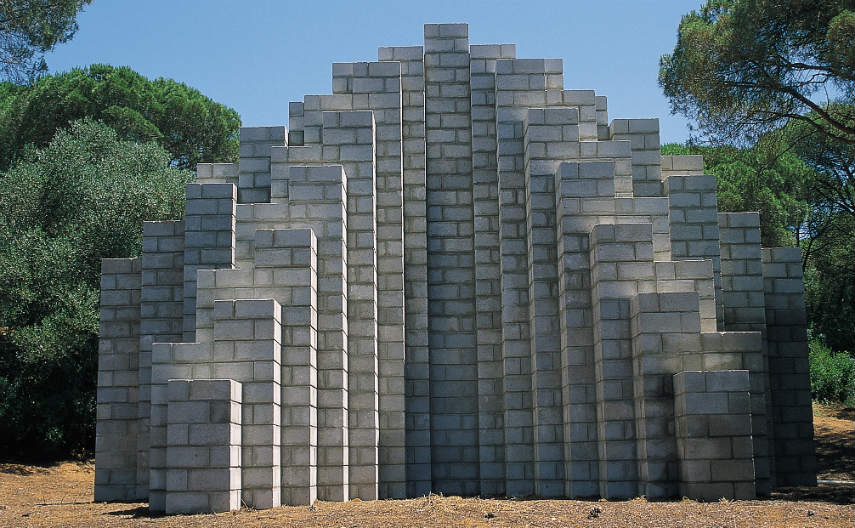 The Art without the Artwork
Exploring ideas rather than conventional aesthetics, Sol LeWitt redefined the art production, reduce it to its essentials. Using the system of lines and the cube as a basic element, his work is characterized by serialization, repetition and progression. Sol LeWitt died in 2007 in New York City. Since 1964, his work has been exhibited in numerous solo and group shows and could be found in the most important museum collections around the world, including MoMA, New York, Tate Modern, London, Centre Georges Pompidou, Paris. He earned a place in the history of art as a leading person of his time. His directions for producing work of art simplified the comprehension of the work itself. It was no longer required to have a physical presence in order to be considered art.
Featured image: Sol LeWitt in his studio, photo credits artdependence.com
All images used for illustrative purpose only