Incredibly talented and versatile, Sophia Al-Maria is an American-Qatari artist, film-maker, and writer, arguably best known for coining the term Gulf Futurism and exploring it through her work. Torn between two quite different cultural discourses – on one side, there is her mother, an American; and on the other, her father, a Bedouin from Qatar, Al-Maria spent her life shuttling between homes in the Pacific Northwest and the Middle East. She managed to absorb traits of both cultures, never really aligning completely with either of them, creating instead a world of her own. She's been extensively elaborating her catchphrase Gulf Futurism through her videos and writings that combine sci-fi fantasies with dystopian musings on the human and environmental costs of hyper-development.[1]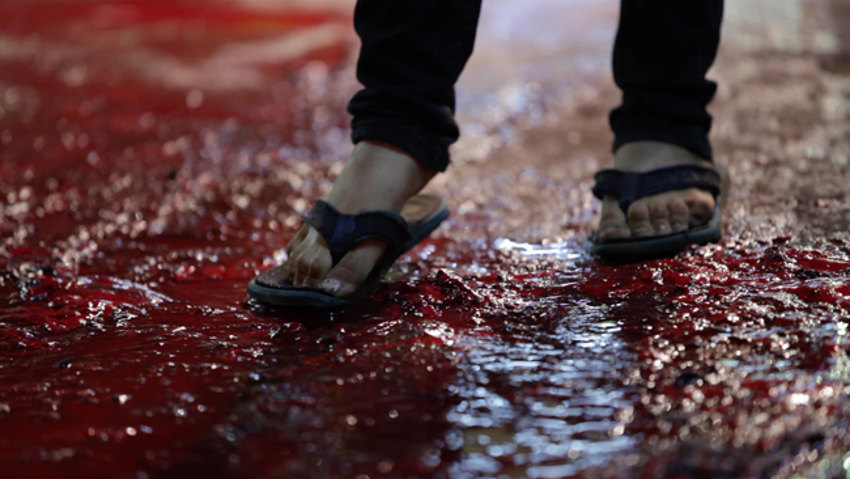 The Girl Who Fell to Earth
The Girl Who Fell to Earth is a funny and wry coming-of-age memoir about growing up in between American and Gulf Arab cultures. With poignancy and humor, Al-Maria shares the struggles of being raised by an American mother and Bedouin father. Part family saga and part personal quest, this masterpiece traces Al-Maria's journey to make a place for herself in two different worlds.[2] Essentially a book about strangers in strange lands, The Girl Who Fell to Earth speaks of: Sophia's father, Matar, once a Bedouin boy glued to the communal television in the courtyard of the Al-Dafira tribe's one-room mosque, "fantasizing about space travel," who, years later, flies west, bypassing Mecca and landing in Seattle, "Home of the Space Needle"; of Sophia's mother, Gale, who converts to Islam in order to marry Matar, "grudgingly" agreeing "to try to pray if Matar agreed to learn to swim"; and of Sophia herself, who navigates the chasms between cultures and places, tribal allegiances and interior spaces. In this memoir, conflict takes many shapes – the most striking is the tension between modernity and tradition in the Gulf states. It was no surprise that the author once made her home in Doha, where she spent a lot of time researching Gulf Futurism at the Arab Museum of Modern Art.[3] When her mother sent her, a 12-year-old girl, to go to her father, Al-Maria was shocked by backward Bedouin traditions and deep sexual segregation, but she also didn't forget her American school segregation of jocks, geeks, and freaks. The book takes its readers from the green valleys of the Pacific Northwest (Tacoma, Washington) to the dunes of the Arabian Gulf and on to the sprawling chaos of Cairo, where Al-Maria studied at the American University, completing her studies in 2006, before moving to England and receiving an MFA in Aural and Visual Cultures at Goldsmiths College London in 2009.
The book traces Al-Maria's journey to make a place for herself in two different worlds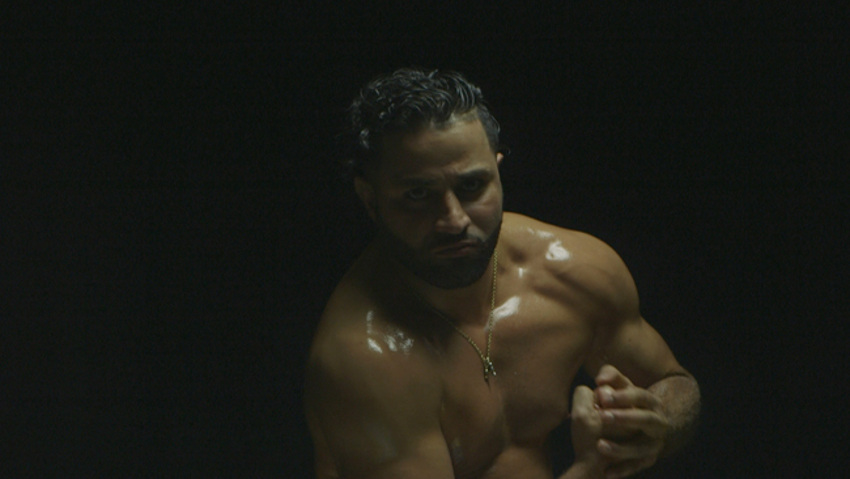 Gulf Futurism
While studying in London a decade ago, the artist became increasingly interested in the warp-speed transformations of Dubai and other oil-rich cities: the rise of hotels, malls and museums and the incorporation of the area's Bedouin tribes into an international consumer class, and in order to adequately describe these phenomena, she came up with a catchy term – Gulf Futurism. To further explain it, we need to realize and acknowledge that in the last fifty years, the Arabian Gulf has given birth to a very particular brand of futurism. It is a phenomenon marked by a deranged optimism about the sustainability of both oil reserves and late capitalism. Similar to early 20th century Euro-Futurism and mid-century American kitch and retro-futurism, Gulf Futurism is evident in a dominant class concerned with master-planning and world-building, while the youth culture preoccupied with fast cars, fast tech and viddying a bit of ultra-violence.[4] On what separates this region from other places experiencing a similar influence and makes it unique, in artist's own words: "My original thinking around Gulf Futurism as an umbrella term for a wide array of things happening to the people and the places around me was to do with the quiet tragedy occurring. People were losing freedoms and a grip on reality. They were narrativizing a history that never really happened. I guess I was also reading a lot of Baudrillard at the time and it all made sense, this sort of exodus from reality into something climate controlled and out of touch with 'nature' and truth. There was/is an abdication of control to circumstance. An easy adoption of technology is also key. The mall is the stage for the transitions taking place and so the most important symbol of Gulf Futurism next to the mobile phone. I think there is a global alienation becoming clear in the sort of hyper-refined and homogenated corporate omnipresence."[5] Even somewhat charming imperfections of the local products were replaced by standardized products in mall shops.
The art of Gulf Futurism came from history that never really happened, but she also read a lot of of Baudrillard at the time
Sophia Al-Maria – Black Friday at Whitney Museum of American History
For her first solo exhibition in the United States, the artist has created two works that together serve as an immersive video installation.[6] Black Friday (2016) is a projected video that seems to emerge from The Litany (2016), a shimmering mound of used electronic devices, glass, and sand. The first, featuring primarily empty malls in Doha, offers a moody, sinister take on shopping. Every single mall, designed at seemingly impossible scale with incredible heights, appears as dizzying temples dedicated to capitalism and artifice. An unseen narrator declares the mall as "where the glamorous heart of evil is born" and the video depicts it as a place of entrapment and confusion, complete with faces blurred beyond recognition. Meanwhile, The Litany, another piece from 2016, is littered with smartphones, tablets, and various flat-screen monitors - a physical enumeration of the brands and products that, when new, seduced us but have now been cast aside as old junk. Presented together, the two works serve as a cold altar to consumer culture and the malls that embody it. An American invention, the shopping mall is a ubiquitous form of architecture that rarely reflects the geographic or cultural specificity of its location, and as such, it has become almost impossible to differentiate areas of the world based on the look of their malls. They have a design of a labyrinth and they elicit feelings of "happy imprisonment", in which one has "infinite choice, but seemingly no way out."[7] Sophia Al-Maria: Black Friday will be on display at Whitney Museum of American History in New York until October 31, 2016.
Sophia Al-Maria lives and works in London.
References:
Rosenberg K. The Luxury Mall as Consumer Prison, The New York Times [October 19,2016]
Al-Maria S. The Girl Who Fell to Earth: A Memoir, Harper Perennial, London, 2012
Sofer D. Gulf War, The New York Times [October 19,2016]
Sterling B. Some Cogent Examples of "Gulf Futurism", Wired [October 19,2016]
Nova N. Futures? An interview with Sophia Al-Maria, Nicolas Nova [October 19,2016]
Lew C.Y. BACK TO THE FUTURIST, Whitney Museum of American History [October 19,2016]
Klein N. M. The Vatican to Vegas: A History of Special Effects, New York: New Press, 2004, p. 338.
Featured image: Sophia Al-Maria - portrait (detail) - photo credits Thomas Jerome Newton, via nytimes.com
All other images courtesy of The Third Line, Dubai