Sophie Gerspacher is a French artist who makes clay sculptures of people and social events or leisure activities they attend to. The figures look like they were caught in the moment of anticipation. The artist makes figures that ride horses, swim, dance, sit and talk, or just walk peacefully down the square. Her delicate pieces are often covered with another layer of glaze stoneware. The idea was to portray family moments or shared memories among friends. Those short minutes are usually trapped under the pressure to chase the big moments. This artist makes them eternal.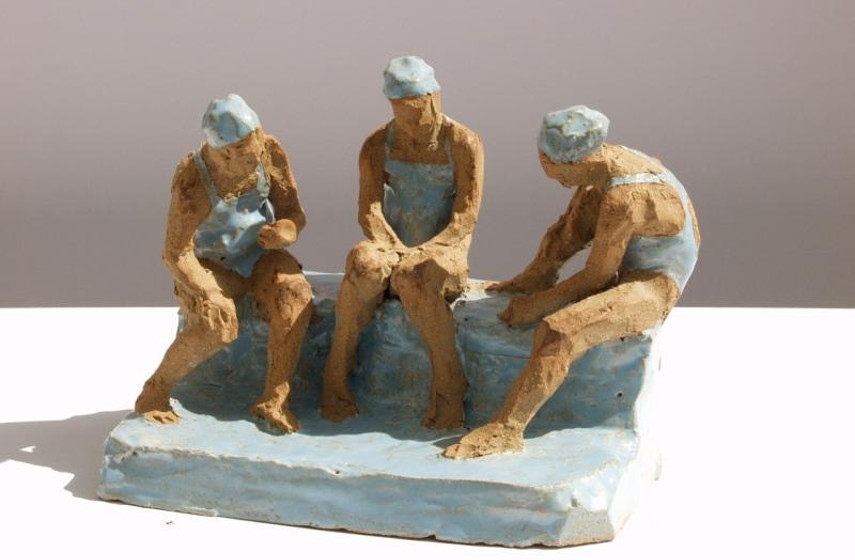 Education and the Molding Beginnings
Sophie Gerspacher was born in Paris, France in 1974. She attended a workshop at the Sèvres manufacture, one of the leading European porcelain manufactories. She decided to return to the National School of Decorative Arts, where she graduated in 1999. After university, she started hunting for a job, and for a while worked at the Fonderie d'art à Paris a manufacturer and crafts company in Paris, where she melted her first bronze. The turning point was when she received the Young Sculptor Award at the Academy of Fine Arts.
Gerspacher's delicate pieces are often covered with another layer of glaze stoneware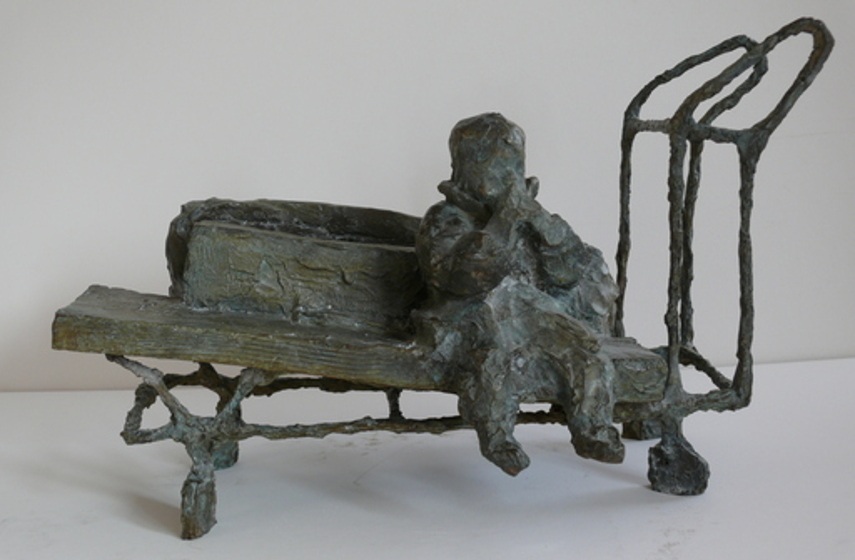 Workshops Abroad and First Solo Exhibiton
After winning the award, Gerspacher was granted a scholarship from the Antoine Viber foundation. She moved to Spain and spent two years working there, at the castle Lourmarin. She continued to evolve and grow as an artist and attended few workshops in Madrid, and later in Barcelona. When she returned to France she found her experience abroad stimulating and she started producing more work and perfecting her sculpting skills. Her first solo exhibition happened in 2006, at the Green Flowers gallery.
The artist makes sculptures under the idea preserve family moments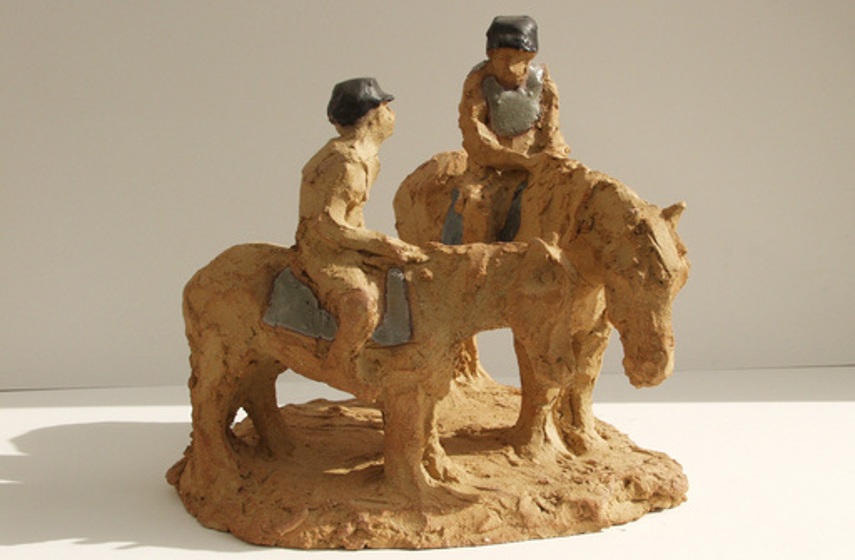 Capturing the Precious Moments in Life
She makes sculptures of female swimmers, old ladies that sit on a bench and chit-chat, horseman riding in excitement, children enthusiastically waiting to dive in the pool. All these sculptures capture a unique moment in time, where their characters stopped for a while to feel, think and wonder. Those precious moments in life are the ones that we should dearly keep in our memories since those are the one that makes us feel alive. The best thing about the sculptures is that they just represent a single moment in time, they are still and silent, but on the other side, they exude a strong narrative flow.
The artist is represented by Green Flowers Art Gallery.
Sophie Gerspacher lives and works near Fontainebleau, France.
All images © Sophie Gerspacher