Attempting to analyze the paintings of the expressive type is a feat not easily conquerable. Such is the case for the works of Sophie Milner, whose paintings have a certain way of drawing the viewer into a painterly plane filled with the botanical, human and anamorphic motifs. Her figurative pieces combine the elements of portraiture and landscape genres, in which the subject - or the character, as Milner likes to describe it - often appears off guard and sort of caught in the private moment of transformation that was never meant to be seen by anyone. Her pieces are deep, exciting and utterly beautiful to behold.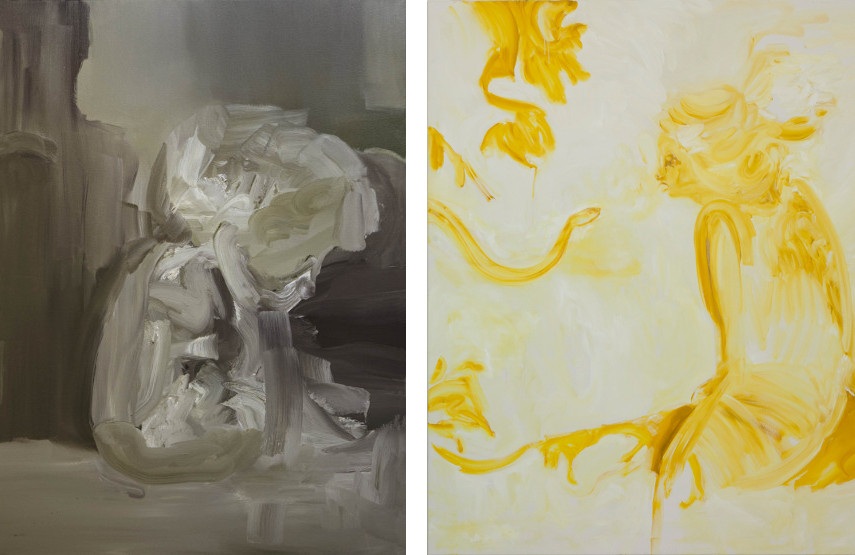 Milner's Moment of Transformation
Sophie Milner was born in London during the year of 1987. All her childhood led her down only one road and that is the path of art. This was mostly down to the overall character of Sophie's family as both of her parents were prone to music and general artistic expression. When she finished high school, it came the time for the young artist to choose where she will further her education. Milner studied at Chelsea College of Art and later at the Edinburgh University, where she received an MA in Fine arts during the year of 2010. This proved to be an excellent basis for her future career as a painter - which was just about to start after graduation. Milner chose this medium as it offered her the most expressive potential for what she wanted to achieve with her art. Inspired by works of such individuals as Leonard Cohen, Hieronymus Bosch and Rumi, it was obvious that Milner was gonna turn out to be an interesting artist with unique expressive qualities. She began her vocation by exploring the way in which we as a society project meaning onto the inanimate or otherwise meaningless occurrences - Milner questions this absurdity of human nature and its manifestations. By doing so, her trademark became the certain atmosphere, an elusive mood of transformation that is always present yet invisible. This unexplainable feeling of metamorphoses in her work is achieved through skillful usage of brushstroke which literally captures the subject in an ominous just before or just after moment.
Milner focuses the audiences onto the views of alteration and transformation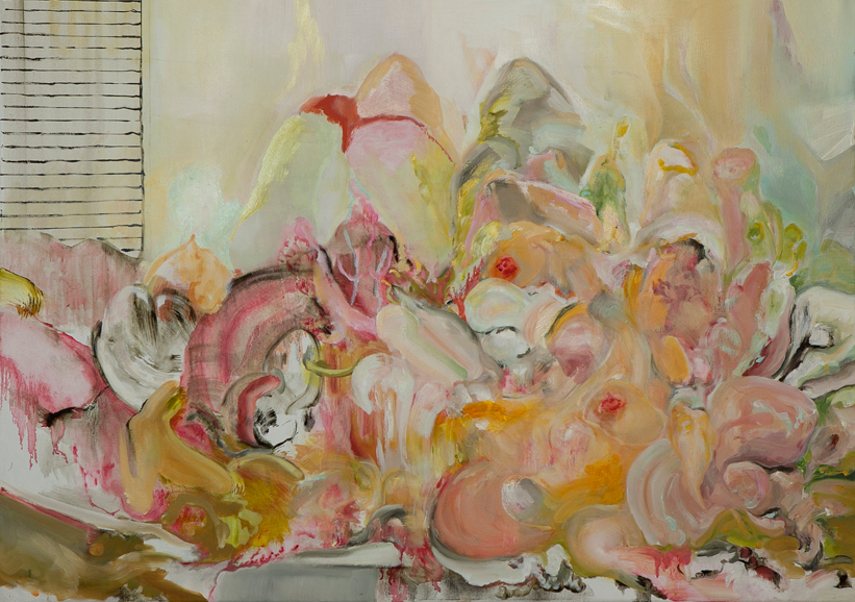 Sophie's Style
The style of Milner's paintings can be placed somewhere between abstraction and figuration - in a sense, she takes the best from both worlds. The artist herself likes to explain her work as neither life nor memory, but rather as an inner landscape - one which comes from a deep questioning and exploration of the psychodramas that paint the self both sore and sacred. Sophie's paintings are really a sight to behold as they are full of life, intensity and emotion. Her technique of painting wet on wet means that all of her works are fully completed in no more then two painting sessions and that the finished product is as expressive and honest as possible. Meanwhile, Milner's vibrant color palette exposes the heightened moods of her characters and their emotions. Putting her paintings aside for a moment, Milner is also known for her artwork made for the covers of CDs authored by musicians such as Laura Marling, Mumford and Sons, Rachel Sermanni, Emily and the Woods and Pete Roe. As a matter of fact, Sophie's love for folk music led her to the center of this genre's revival in recent years - such passion for country music can be traced back to Sophie's father who was a huge fan of such songs. Working in a wide range of mediums and printing techniques, she creates incredible images for the CD covers that stand out for their fine art aesthetic. Most notably, she was responsible for the artwork of Mumford & Sons' Love Your Ground and The Cave And The Open Sea.
Milner's combination of genres and a vibrant color palette offers paintings full of intensity and emotion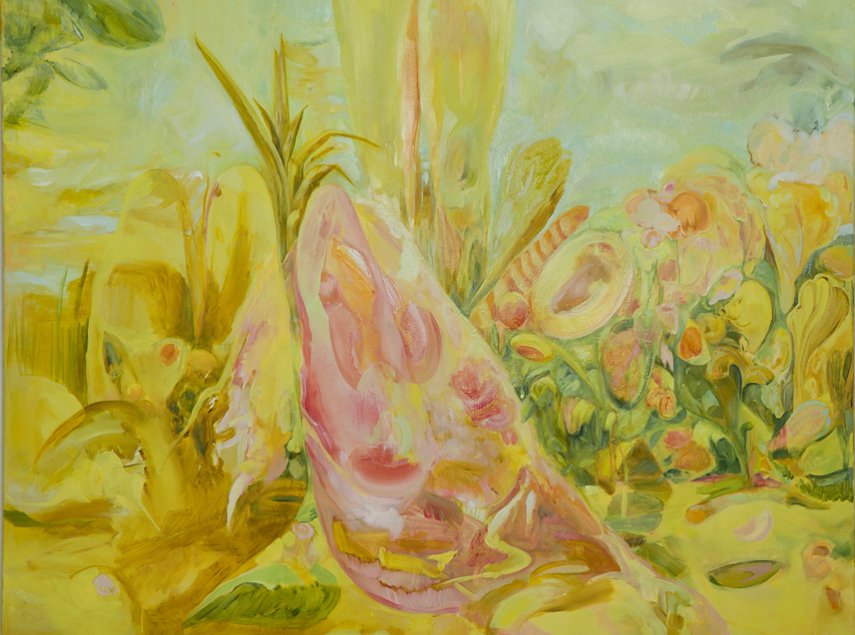 Pieces of Pure Harmony
Referring to her paintings as the imaginative spills from her mind, her work portrays a certain romanticism through their subject matter, which toys with feelings of nostalgia and poetic symbolism. Milner is a nice refreshment in the world of expressive painting as she has found a perfect balance between figurative and abstract - too many of her colleges have established their approaches by going with one genre too much while neglecting the other. Luckily for us, the audience, Sophie Milner has managed to create a perfect harmony between the two and it's a real pleasure to observe her work.
The artist is represented by Arusha Gallery in Edinburgh, Scotland.
Sophie Milner lives and works in London, United Kingdom.
Featured Image: Sophie Milner - The Flowers Don't Dream Of The Bees Web (detail) - Image courtesy of Arusha Gallery
All Images Photo Credits Sophie Milner