Artists have the power to transform the world. No matter what the field is, painting, music, graffiti – they can be very influential and have a mass of followers. Søren Solkær is a Danish photographer who has the ability to capture the innermost essence of other creative individuals through their portraits.[1] They are his favorite subjects, as well as other people who use their creative and spiritual potential to their fullest. These creative collaborations allow him to express all the possibilities of his photographic talent. Since 2012, his focus has shifted from musicians to the street artists and graffiti writers. Streets and its creative endeavors excite him, and he is drawn towards the aura of secrecy and darkness. The mysterious and illegal aspects only increase his natural curiosity for this type of art.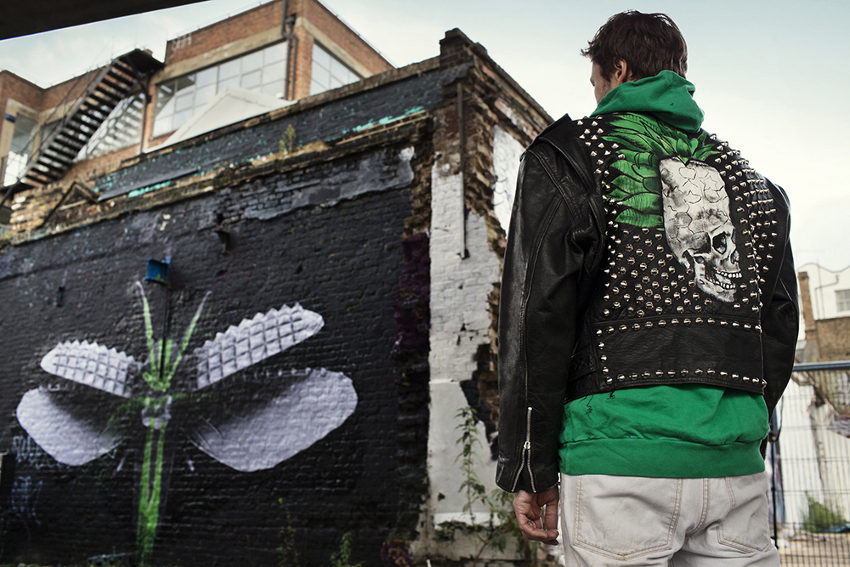 Musicians
The artist has developed an amazing but distinctive personal style of photography. Portrait photography has always been of great interest to him, and as a result, a major part of his art is about meetings with other people.[2] Over the past two decades, many famous musicians have appeared in front of his camera. After graduation from The Photo Academy in Prague, Solkaer was doing art projects exclusively. After realizing that he also needed money to live, he began looking for paid work. Since he always loved music, it felt like the most natural thing in the world to turn to the music industry. The beginnings were humble, but he eventually got to work with some of the biggest names, such as Ian Brown, Metallica, Primal Scream, Paul McCartney, Led Zeppelin and many others. The photographer also regularly works with GQ Magazine and Q Magazine.[3] He generally goes in the shooting well prepared, but he always keeps an open mind to ideas and input. As he admits, the best ideas are the ones you can't think up ahead of time – they are a result of play and collaboration. Especially when working with musicians, who often have strong visual ideas.
Søren Solkær captures the portraits of the world's most famous artists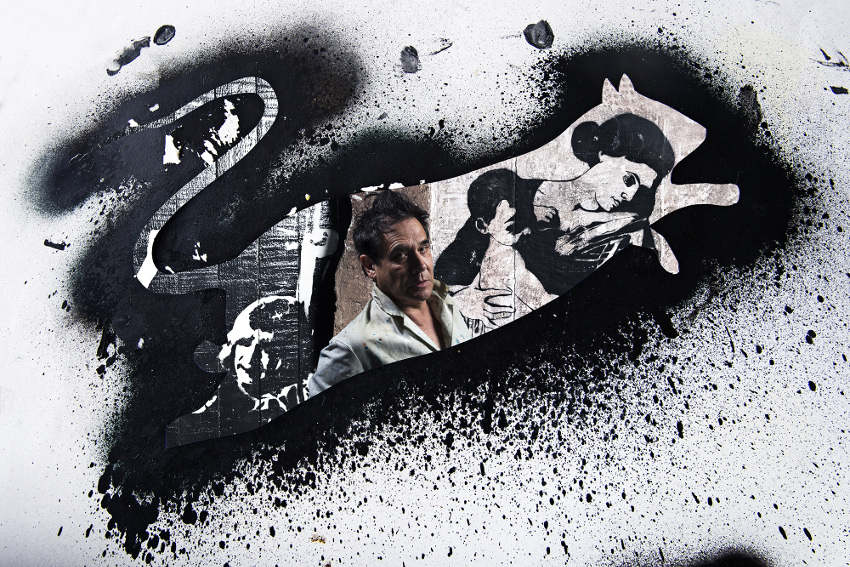 D.O.T.S.
At 14, Solkaer and his brother were completely into break dancing. He swore he would dance every day until the end of his life, but his path was slightly different. So today, through D.O.T.S., his teenage vision is being revitalized and somewhat realized. It has allowed him to explore the street environment in a more intense way – from the inside. The motivation for the project is split across two realms – first being his fascination with other creative individuals; the second is his personal curiosity towards the movement itself as a phenomenon. There are, however, some challenges. One of the major ones is the simple fact that some of the them don't want to reveal their identity. Face and its expression are dominant in creating a representation of a person, which is a common definition of portraiture. So the photographer had to find other ways of displaying the personality and mood of the artists – the ultimate goal of the entire project. As opposed to his previous experiences with musicians, where the artist's image is subject to management, on the streets, there is no such thing. By being able to bypass the management, he found an open entry point to a very organic environment, which feels like he's being invited into a community that is dominated by a spirit of collaboration and interaction. Some of the world's most famous street artists have been his subjects, including Blek Le Rat, Ludo, Shepard Fairey, Cope2, Seen, Kenny Scharf, Ron English, DFace, Niels Shoe Meulman, The London Police, Borondo, and many others.
This project is a realization of his teenage vision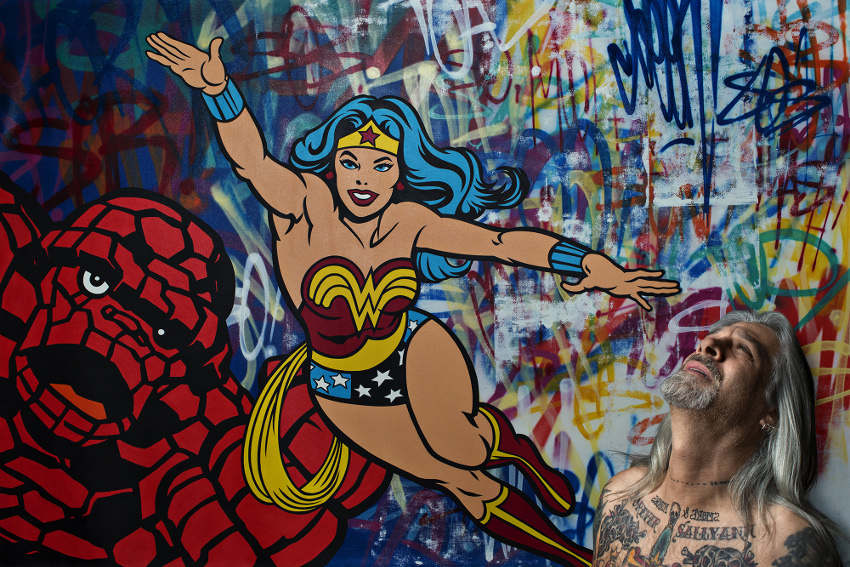 Søren Solkær – Inspiration and Style
His biggest inspirations are cinema and painting. The atmosphere of hyperrealism is created on location through the use of artificial lighting. Another very important aspect of his image making process is storytelling. He uses locations to create a stage where people can play and express themselves, and Solkær likes to see his photographs as imaginary film stills. His art is commonly noted for its condensed, inward and emotional feel, while the visual universe he creates is often described is melancholic or stylized with a subtle sense of humor.
Søren Solkær lives and works in Copenhagen and London.
Sources:
Anonymous. Interview with Søren Solkær, Fluoro Digital [August 21,2016]
Anonymous. Artist's CV, NandaHobbs [August 21,2016]
Anonymous. Soren Solkaer, Snap Galleries [August 21,2016]
sorensolkaer.com
Featured image: Søren Solkær – Self-portrait (detail)
All images courtesy of the artist