Souther Salazar is an American artist, known for his whimsical paintings of alternated universe, both abstract and real at the same time. Salazar was born in Hayward, California and as long as he can remember, he has been making art. As a teenager in rural Oakdale, Salazar used to create photocopied cut-and-paste mini-comics and zines. He received a BFA from the Art Center College of Art and Design in Pasadena, California, and right after graduation, in 2003, he moved to LA to live and work.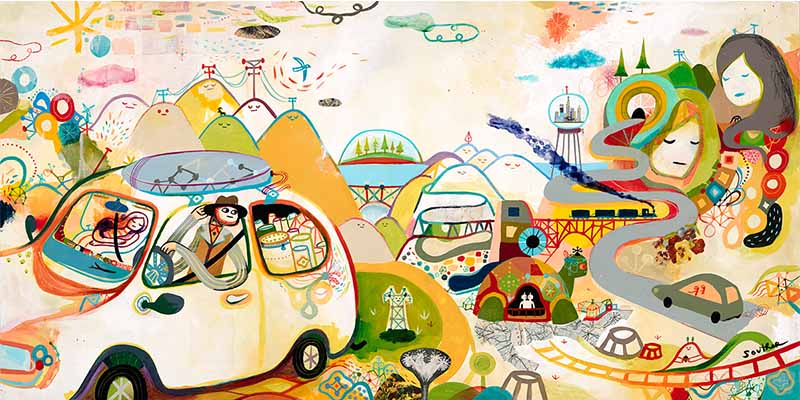 Salazar's Oeuvre
Salazar's artwork consists mostly of drawing, painting, sculpture and animation - depicting images of unusual characters and juxtapositions. For his creations, he uses a wide variety of freely mixed media, found objects and layers of assemblage. Many critics agree that Salazar's aesthetics is some kind of pleasing hybrid between classic children's book illustrations, Modernist abstraction and contemporary illustration. His work evokes the wonders and imagination in every viewer, and it encourages further and deeper both personal and universal exploration and discovery – by transporting audience into a vibrant and endless world of overlapping dreamscapes where each person's imagination wanders freely.
His works depict images of unusual characters and juxtapositions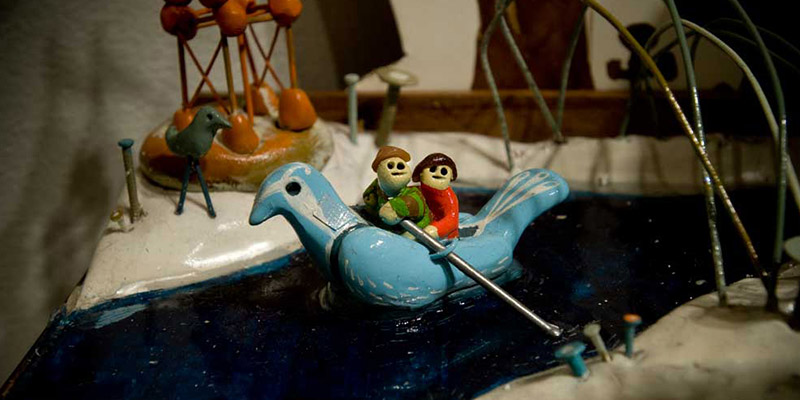 Salazar's Parallel Universe
Salazar's sincere intention and great talent can be seen in every lack of irony or any other type of dissociation he might create (unintentionally or deliberately) while depicting that other, parallel universe.
The artist is represented by Stephanie Chefas Projects from New York.
Souther Salazar is currently based in Portland, Oregon.
Featured Image: Souther Salazar portrait
All images courtesy of the artist