Steven Spazuk or only Spazuk is a French-Canadian contemporary artist known for his unique paintings made of the residue of smoke and fire. Although he employs other tools including feathers, brushes and scraping tools, his artwork begins with fire. Spazuk received a BFA from Université Laval, Quebec, in 1983. He was a conventional painter working with acrylic paint and collage until April 2001 when he discovered soot painting in a lucid dream.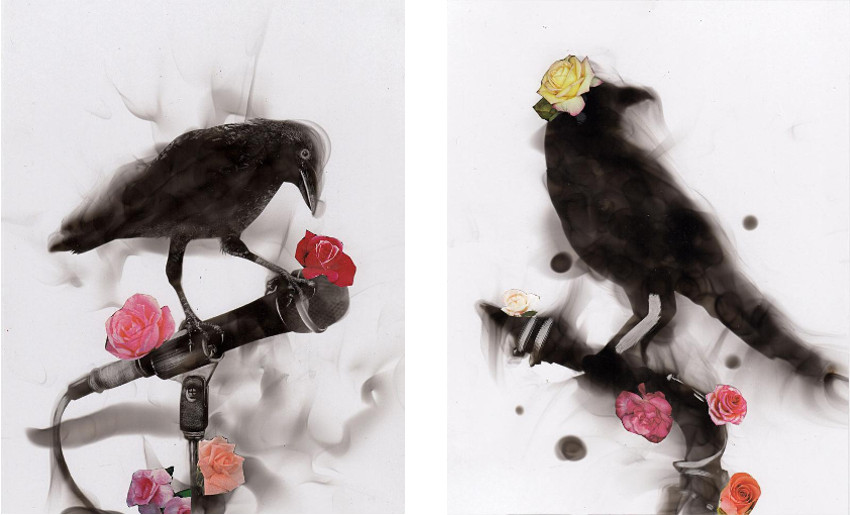 Fumage Art by Spazuk
I was in a gallery (in my dream) and was looking at that black and white landscape and I knew that it was done with fire and completely understood the technique. - Steven Spazuk
When Spazuk woke up, he knew precisely what to do, instead of traditional oil or water paints, he was going to use fire and soot. Subsequently, the artist has developed a technique called "fumage" that allows him to use the flame of a candle or a torch, instead of using a pencil or a paintbrush, to create his paintings with trails of soot. He holds a piece of paper over his head with one hand and use a candle or a torch with the other, collecting deposits of carbon and leaving marks of smoke on his canvas. He then uses feathers, brushes and scraping tools to remove layers of the flame's residue in service of a greater image. Spazuk's pieces, which are mostly monochromatic, evolve as he is working and he allows the images to emerge naturally.
Work in Progress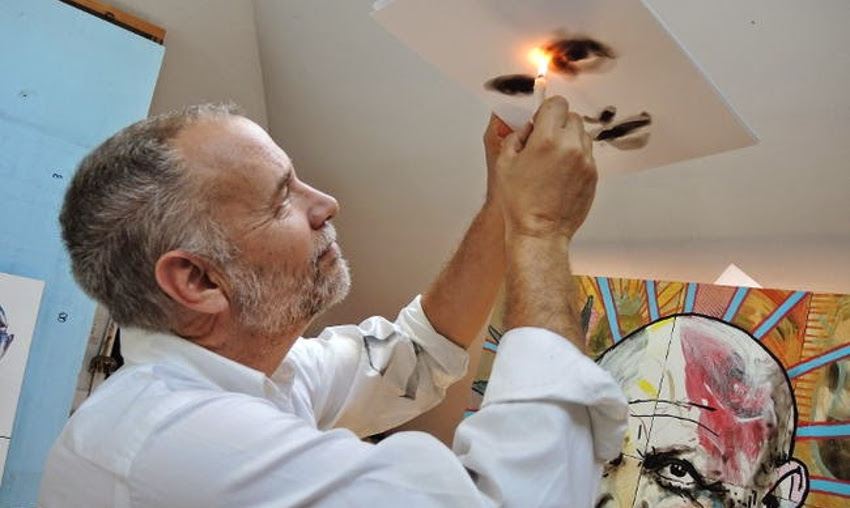 Fire Portraits by Spazuk
For the past 14 years, Spazuk has perfected his technique and his work, especially the highly detailed portraits. Some of his portraits are incredibly realistic, while others are only suggested and exist in an ethereal in-between space. The fact that he holds the paper over his head while working with a flame has not kept the artist from working on a grand scale. Spazuk has a whole series of large-scaled "portrait mosaics" made up of several hundreds of juxtaposed papers. One of the his famous piece - the portrait of a French-American artist and sculptor Louise Bourgeois as photographed by Annie Leibovitz - is composed of 272 pieces. There are also twin portraits of his parents exhibited side by side, self-portrait, portraits of his wife Danielle, and many others. The artist sees fragments of things, events, people, as a powerful metaphor of modern life and, even more so, of the way we perceive things through our senses and our minds. Amongst portraits, Spazuk's works include a beautiful series of bird pictures, gas masks, weapons, soldiers and dancing figures.
Spazuk's portraits are incredibly realistic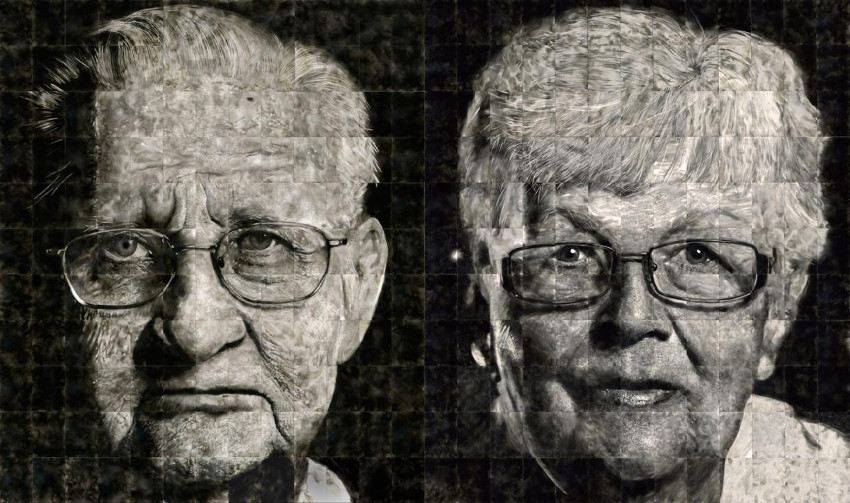 Ornithocide series – Paintings of Birds
Spazuk's series titled Ornithocide, depicts birds — both dead and alive — with pesticides and objects used to kill animals, which can have a devastating impact on other, unintended species and the environment as a whole. Ornithocide is a reaction to the heavy use of pesticides in North America and the consequential poisoning of insect-eating birds. The artist shows the fragility and precariousness of the species that share our biosphere. His work serves as a powerful reminder of our responsibility to health and life. There are grenades, sprayers, spray cans, stove burners and corn which suggest that some agricultural practices such as monoculture — growing just a single crop in an area — are problematic.
Monarch Project by Steven Spazuk and Danielle Delhaes
In 2013 Steven Spazuk and environmental consultant Danielle Delhaes launched the Monarch Project, the first venture of the Reverence series which focuses on "the traces left by living creatures." The Monarch project was born of a passion for one of the most familiar North American butterfly and the urgency to act to save this species. Every winter, Monarch butterflies retreat from North America to Central Mexico to spend the chilly months hibernating in the trees. Their annual migrations across North America is known as "one of the most spectacular natural phenomena in the world". But in the past decade, deforestation, pesticides, and climate change have threatened their journey. As a result the populations of Monarchs are currently declining at an alarming rate. Hoping to bring attention to the insect's plight, more than 100 volunteers across North America have collaborated on Spazuk-Delhaes' project assisting the creation of the first-ever "self-portrait" of a Monarch butterfly made of collected "entomograms" — prints made by butterflies.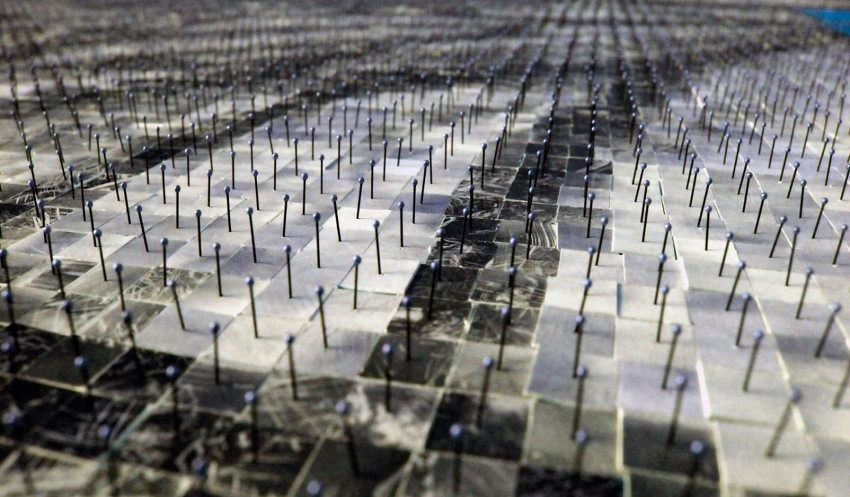 Stamps for Canada Post
Steven Spazuk is also an accomplished graphic designer. He has designed over twenty stamps for Canada Post including Canada's first customized stamp, the 1994 Greeting Stamp, and over the years, he has developed various frame designs as the product evolved into Picture Postage. In 2003 he designed Jean-Paul Riopelle stamps, framing the work of this master painter at stamp size.
Spazuk's work has been included in many individual and group exhibitions in galleries in Montreal, Canada including Gallerie C.O.A (2015; 2014); Galerie Abyss (2015); Museum Nature Insectarium (2014); Gallerie Carte-Balanche (2013); Gallerie Les Impatients (2013); Gallerie Martine Henault (2012); Gallerie 2M2 (2010); Gallerie d'art Quartier Libre (2008); Gallerie d'art Quartier Libre (2006; 2005); Gallerie SAS (2003; 2002, 2001); Gallerie TM (2001; 2000); and Gallerie 55 Prince (1994); as well as in New York, USA; Berlin, Germany; Florence, Italy; and Stavanger, Norway, among others.
Spazuk is represented by Galerie C.O.A in Montreal, Canada; Reed Projects Gallery in Stavanger, Norway; and Unique Gallery in Dubai, United Arab Emirates.
Spazuk currently lives and works in Quebec, Canada.
All images copyright the artist