Stefan Glerum is a Dutch illustrator and graphic artist, born in 1983. He is known for his vividly colored and playful illustrations.
The artist has always enjoyed drawing boyish themes, such as small medieval armies, castles, planes and cars, and he admits that he still likes creating small worlds. Glerum learned from Joost Swarte, one of the most famous Dutch comic artists and designers, while he was an assistant at his studio for one year. He went to the art academy St. Joost in Breda, where he studied illustration for four years, and obtained his degree in 2008.
Glerum's illustrated story about Giuseppe Verdi's opera Aida, for Max Joseph magazine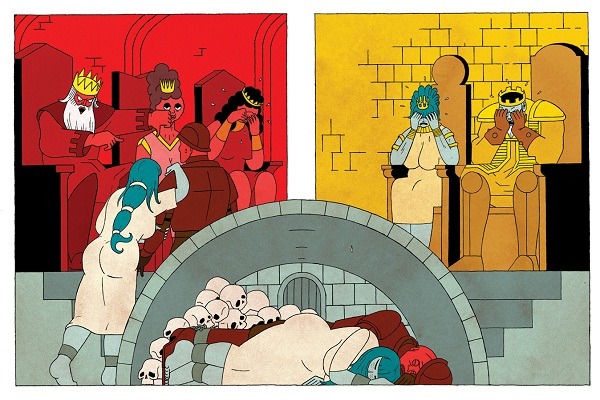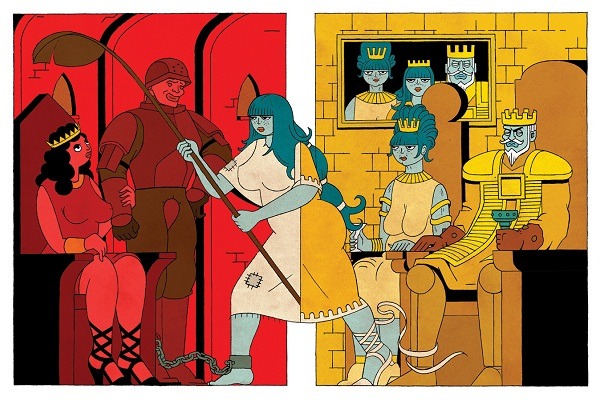 Stefan Glerum draws the inspiration from the movements of the 20th century, such as Bauhaus, Art Deco, Russian Constructivism and Italian Futurism. He combines these influences with strong lines, the themes from popular culture, and the objects he liked to draw as a child. He likes seeing his posters in the public places, and his favorite posters done by someone else include Chrome Children Tourposter from Burlesque, the Campari posters from Fortunato Depero and anything by Chris Ware.
The artist's clients are famous brands such as Adidas, Bayerische Staatsoper, Pirelli and Obey Clothing. He created the Obey x Stefan Glerum series of t-shirt print designs for Obey Clothing, founded by Shepard Fairey. Glerum also produced illustrations, book covers and type design for Pirelli. He also collaborated with Dutch and international musicians. Together with animation team Crooked Line, Stefan created a music video for the song In the Middle of the Nite by RipTide.
Glerum's glass facade for a residential project by Ymere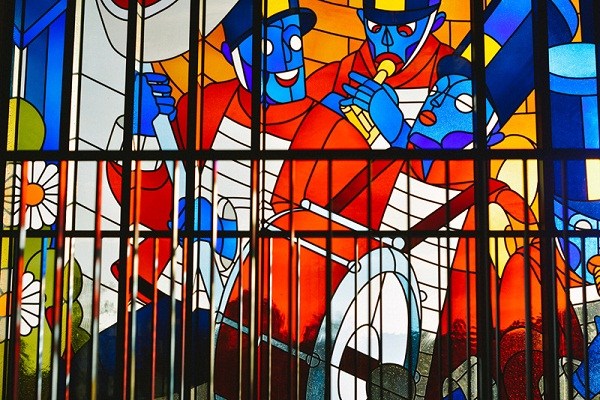 Glerum's oeuvre also includes the design of two stained glass windows on the housing complex in Amsterdam, which depict the location's history. These impressive large-scale designs were done in the artist's distinctive style.
The artist is represented by Kallenbach Gallery in Amsterdam, Netherlands.
Stefan Glerum works and lives in Amsterdam, Netherlands.
All images copyright © the artist