Stefan Marx is a German contemporary artist and illustrator who has developed his own catchy and exciting style of capturing the mundane world that surrounds us.
Born in 1979 in Schwalmstadt, Marx was educated by skate culture during his teenage years. Drawing inspiration from record covers, graffiti, techno culture and a uncommon interest in commercial airlines, Marx has created a vast artistic universe of childlike illustrations, characterized by humorous line drawings of people, animals, and landscapes.
Drawings by Stefan Marx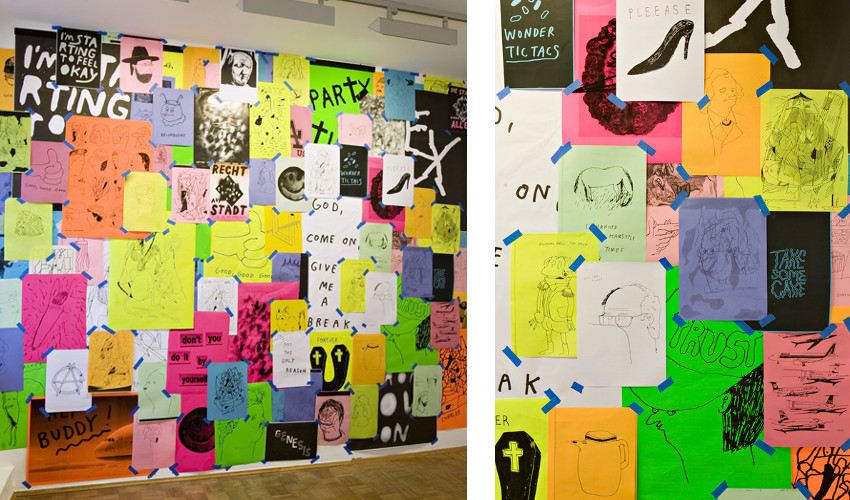 He observes his environment and constantly draws the things he sees around him, transforming every scene to numerous drawings with his exceptional way of expressing. Amongst drawings, he also creates record covers, skateboards, tattoos and even large-scale oil paintings and porcelain vases.
Many of his pieces contain various quotes that differs between quotes from friends he had noted coming from friends, while the larger paintings usually include lyrics from songs the artist loves. They are lyrics that he wants to represent in a visual way.
Marx's Paintings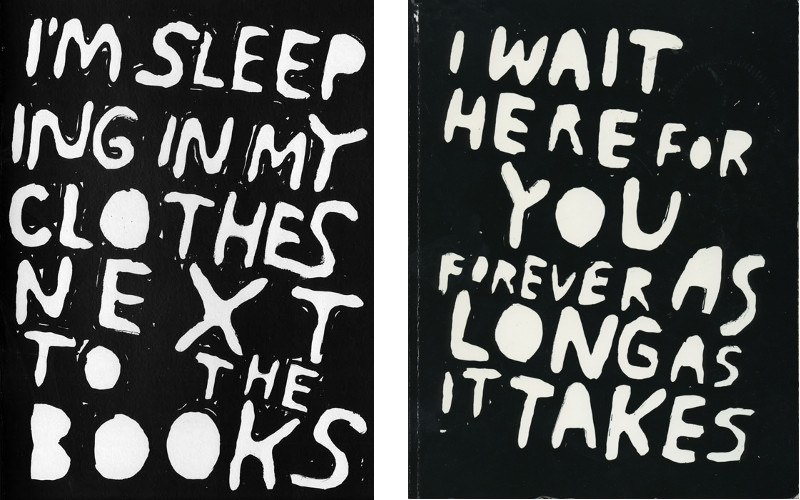 Marx's work has been included in many individual and collective shows at galleries throughout the world including Galerie Karin Gunther, Hamburg; Colette Gallery, Paris; 126 Galerie, Rennes; Galerie Katharina Bittel, Hamburg; Galerie Francesca Pia, Zurich; Gallery Loyal, Malmo; MAMA, Rotterdam; Now Idea Gallery, Tokyo; Monster Children Gallery, Sydney; Chapter One Gallery, London; and Galerie Feinkunst Krüge, Hamburg, to name a few.
Aged 19, while still in school, he founded his own T-shirt label Lousy Livin' Company. Since then he has worked for many Skateboard & T-Shirt Labels around the world. The artist is currently illustrating for clothing label Cleptomanicx and designing covers and posters for Smallville Records.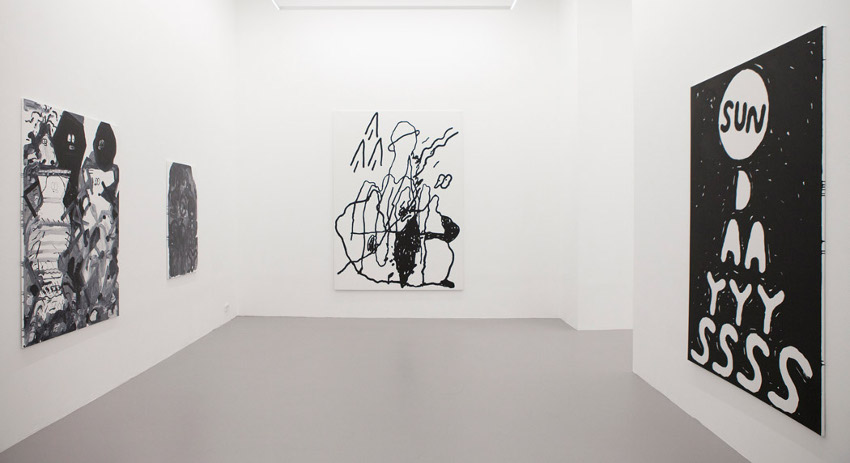 Stefan Marx is based in Hamburg.
Portrait Photo by Pelle Buys van Houtem
Images Courtesy © Stefan Marx