Steve Locatelli is a Belgian contemporary artist known for his brightly coloured pieces often featuring skulls. He is an important figure in the street art world whose pieces can be found all over Belgium, including Brussels, Ghent, and Antwerp, as well as abroad, in Amsterdam, Netherlands; and Dortmund, Germany, among others.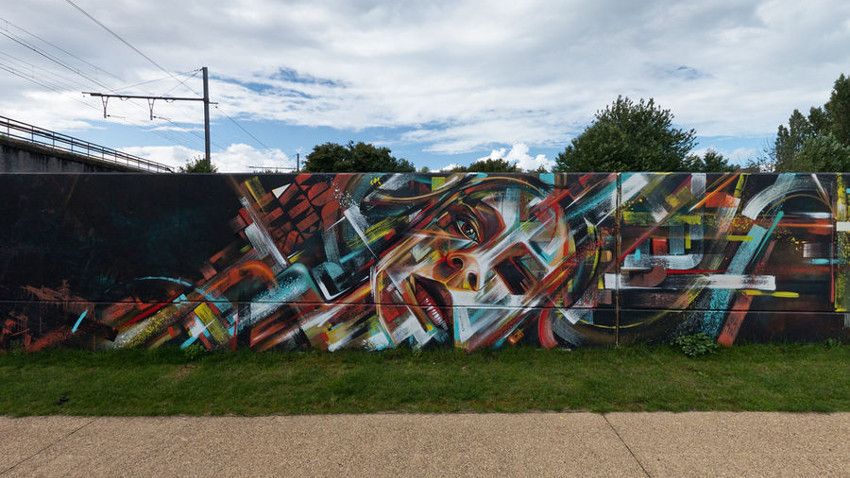 Skull Art
Born in a town with rich street art scene – Brussels – the artist started on the graffiti scene in the early 90s. Many of his works from that years were made along the metro lines. Locatelli's passion for street art drove him to conquer forbidden boundaries and his works were often seen on "illegal" site. Over the years, he has developed his unique style of cumulative shapes and textures. The final image – often depicting skulls - resolves itself from a mass of colour and forms. The results are captivating, being celebratory and seductive, as well as ominous and haunting.
"I like the symbolism of skulls. It is so universal, you can not tell if it was a boy or a girl or if it was white, African or Chinese person. We are all the same under it all!"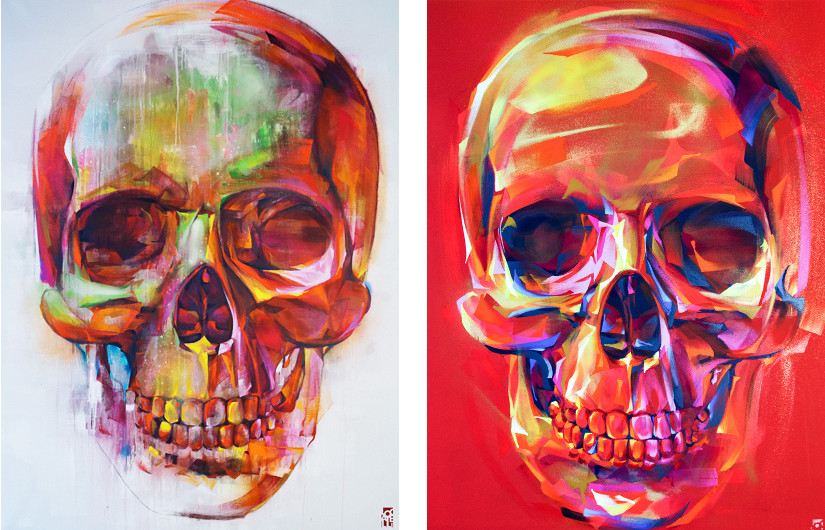 Paintings by Steve Locatelli
Self-taught, Locatelli did his first canvas in 2007. His paintings are characterized with briskly, sometimes very graphical, brush strokes. The artist knows how to find the best combination of colors and to add perfect distorted shadow. Skulls are one of the most recurring motifs in his art, but he also depicts subjects such as girls faces, guns, dogs and bones, among others. Locatelli's subjects are mainly very bright and colorful, and occasionally with a dark background.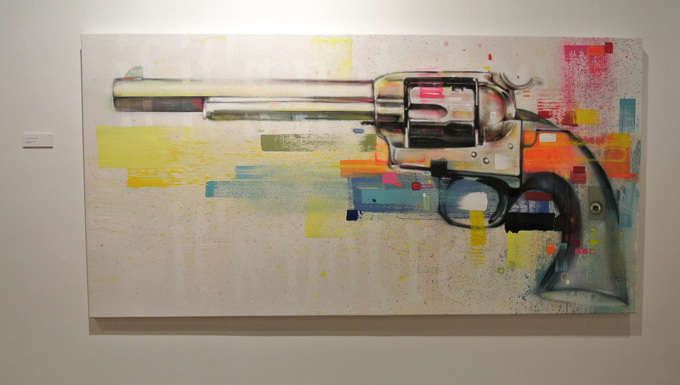 Artifex Gallery
In 2007, thae artist and his wife opened a gallery called "Artifex" in Antwerp city. Here he gives workshops to the new generation, while graffiti fans purchase material, ideas and buy unique creations of the artist. His goal is to transform into a form of expression so that it will not be seen as vandalism.
He is represented by 44309 street//art gallery in Dortmund, Germany.
Steve Locatelli lives and works in Antwerp, Belgium.
All images used for illustrative purposes only