Steve Seeley is an American printmaker based in Chicago. His work is dominated by his love of cartoons, comic books and nature. Seeley's work has been featured in exhibitions throughout the United States.
Seeley's Art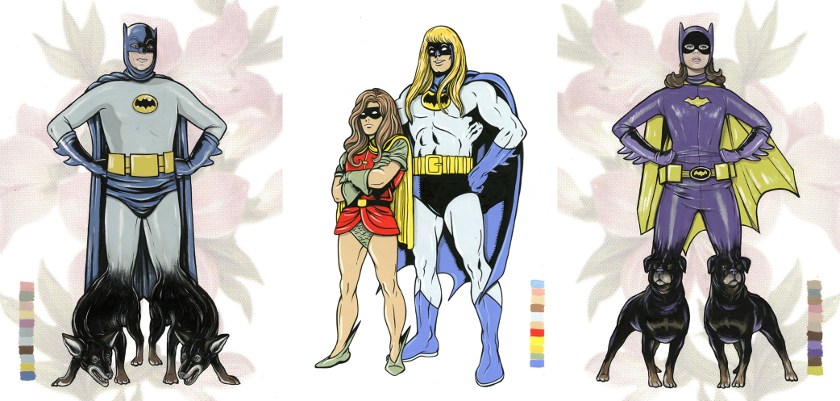 Steve was born in 1979. Though he graduated from the University of Wisconsin with a degree in printmaking, it was all the hours spent in front of the television watching cartoons, collecting and drawing his own comic books, or walking in the near-by forest that most strongly influenced his work. It is this unique mix of motifs and inspirations, and especially his skill in bringing them together, that sets Seeley's works apart.
In 2002, Seeley continued with his academic training. Two years later, in 2004, he received his MFA degree in Printmaking from The Ohio State University.
Acrylic on Wood Panel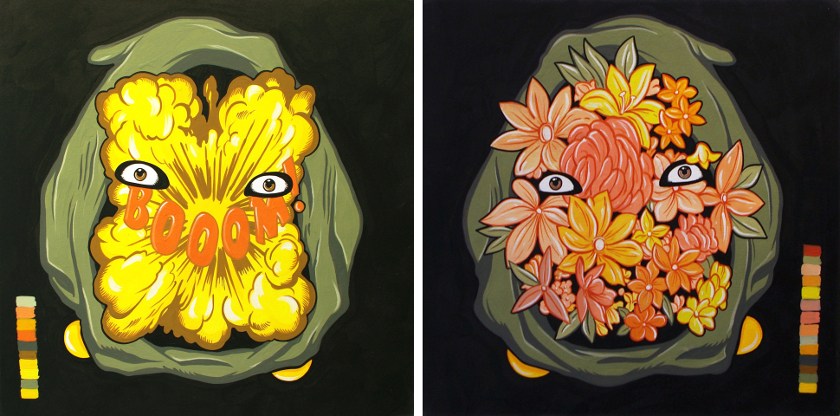 Seeley was featured in many exhibitions, with series of works such as Goodbye Creatures, where he depicts an Earth where the human race has left for outer space, leaving the animals to roam and rule, and rock out to heavy metal. His paintings were recently featured in the Heroes & Villains group show in the Vertical Gallery, which represents him.
Steve Seeley resides and creates in Chicago, US.
Featured image: Steve Seeley - Untitled (King of Heads), 2013 (detail) – From The Delicate Matter series – Copyright © Steve Seeley
All artwork images courtesy of the Vertical Gallery