With his numerous installations and mixed media pieces, Steven Gagnon is a bit of a controversial artist that comes to us from the Untied States of America. All of his notorious works have one thing in common and that is to provoke, spur, raise awareness and, if possible, cause a few smiles along the way. Since the year of 2005, this Miami-based creator has produced large-scale multi-media works in Berlin and New York City as well as his hometown, authoring many paintings, prints, sculptures and video installations wherever he went.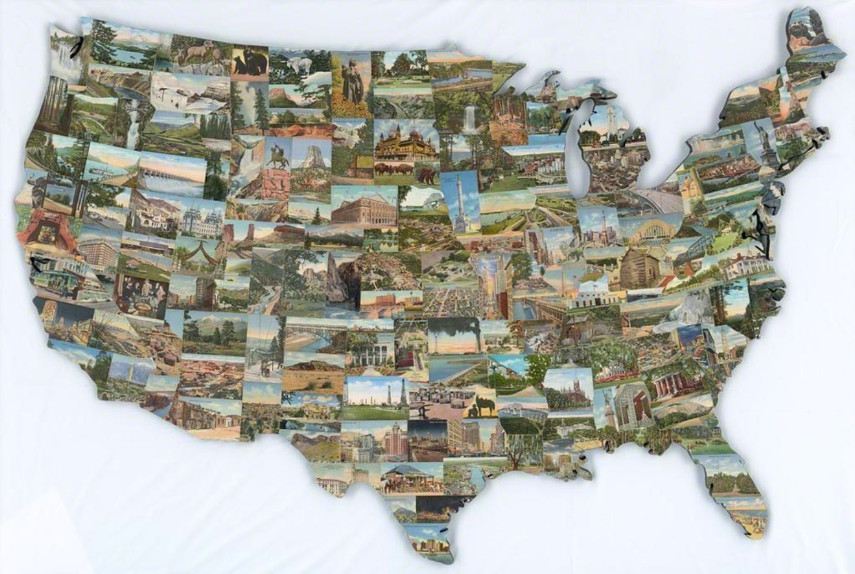 Gagnon's Background
Steven Gagnon was born in Fort Pierce, Florida, in the year of 1973. Besides the education he acquired at the Pepperdine University, Steven also studied for over a year overseas in Europe. Upon his return to the United States, Gagnon went for a little bit more unconventional kind of learning as he had studied not at some university but under the tutorship of an artist Natalie Nijinski. At the age of 22, Steven Gagnon granted an artist residency at Art Center South Florida in Miami Beach and since then his career has been going nowhere but up. He became an incredibly diverse Miami-based artist - besides his interdisciplinary video installations, he also worked in the fields of painting, printmaking, and sculpting. Generally speaking, the art of Steven Gagnon focuses on American culture and it often ridicules some aspects of Western societies. Drawing his inspiration from the concepts of the notorious Pop Art, Gagnon obtains and undermines iconography of both his country and general art history, all in order to question contemporary consumerism. By manipulating symbols related to both past and present popular culture and visual art, Gagnon addresses issues of personal and public identity, ever growing industry and concerns connected to ecology — as well as the economic systems that connect all those aspects into a terrifying net with no end. Most of his high-contrast paintings, prints and sculptures combine conflicting imagery in order to, in Gagnon's words, expose the common thread that runs through a land known for its diversity and extremes.
Steven Gagnon's works manipulate symbols of American culture in order to question contemporary consumerism
Evergrowing Respect For His Work
Over the last ten years, Gagnon has exhibited his work internationally in various museums and galleries with great success. During the year of 2003, he exhibited at Paradies Projekt alongside other 200 international artists that were featured in this show placed inside a German World War II bunker underneath the streets of Berlin. This proved to be just a taste of things to come, as Steven exhibited his Eins Werden in the 2005 - this video installation was placed in front of the KunstFabrik. In the year of 2007, Gagnon was invited to present his Taxi video project at ArtCologne - this proved to be the second most successful video project Steven ever authored, second only to his Time Machine. One of the most triumphant displaying was that of his serigraph The American Way, shown at the Federal Reserve Board in Washington, D.C. The piece was also written up in Wall Street Journal and later published on the newsstand cover wrap of Harper's Magazine. It was even featured in a national touring group exhibition that went to the Naples Museum of Art, the Palm Springs Desert Museum, the Museum of American Numismatic Association, the Blanden Memorial Art Museum and the Fresno Metropolitan Museum. All in all, you can very well see for yourself how much critical acclaim and respect Steven Gagnon has been receiving from the art scene during the last ten years - especially when you consider he has worked on only five large-score projects so far. It should also be noted that the works of this artist are crucial parts of numerous public and corporate collections, as well as many private acquisitions such as the collections of Steven J. Green, Richard Shack, Shaun Woodward and Andrew Tobias.
Although Steven has only worked on five large-scale projects, he has made an incredible number of smaller pieces for us to reflect upon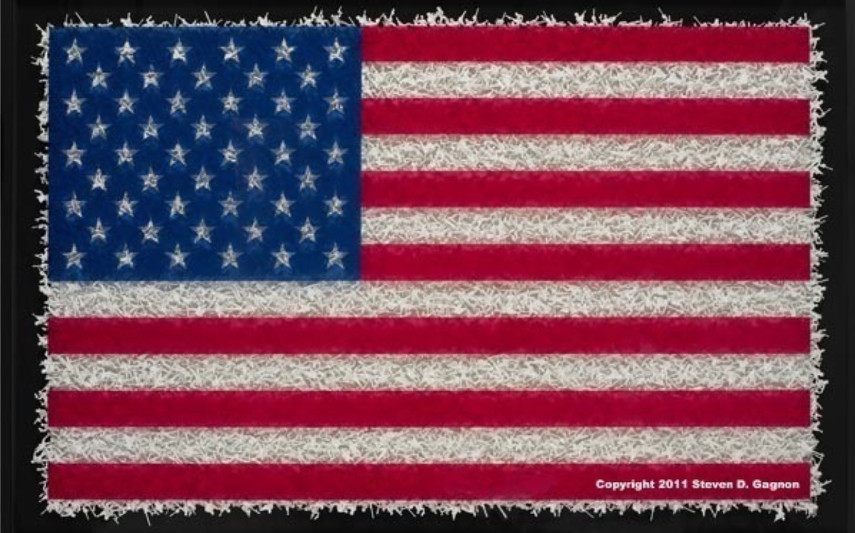 Looking Forward To More From Steven Gagnon
As was mentioned before, Steven Gagnon has only worked on five large-scope projects so far - since he has already been gaining much attention, imagine what he will be able to do when he gets finished with a couple dozens of projects! Until we see what's next in store for Gagnon, we have many of his smaller pieces to enjoy while we wait for his next big project. Steven is a nice example of two things. Firstly, he shows us that the concepts of Pop art are all very much alive in the minds of our contemporary artists. Secondly, he proves you can still be original even if you pull some aspects that existed before your time. To conclude, simply enjoy Gagnon's work and patiently wait for more of it.
The artist is represented by Markowicz Fine Art in Miami, United States.
Steven Gagnon lives and works in Miami, United States.
Featured Image: Steven Gagnon - Money Laundering, 2011 - Image courtesy of Steven Gagnon
All images courtesy of Steven Gagnon