STeW is a French contemporary artist born in 1978 in Les Lilas, Paris. He is well known for his Japan-inspired artworks, and murals created throughout the world.
From an early age, he had shown tendency towards art, redecorating his own room when he was only four years old. Later, in school years, all of his notebooks were actually turned into sketchbooks. He describes himself as an infograffeur, which means that he spent a lot of time on his computer in training to become graphic designer. That allowed STeW to create something more than graffiti. Sometimes his digital creations could not be reconciled with traditional graffiti, and it caused problems. Then he uses some other techniques, like screen printing and collage, and everything falls in place.
Art by STeW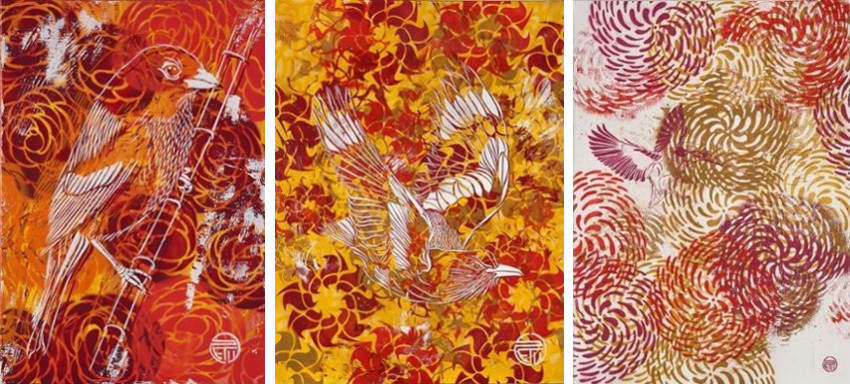 What makes him recognizable are his Japan-inspired artworks. Samurais are resurrected in modern world, but STeW always inserts something of his own into pieces. Such a powerful source of inspiration turned into reality in such a magnificent way. Beside Japan, he loves and is a passionate collector of stamps. Nature is another inspiration. Traveling, even if happening only inside head, gives the artist enthusiasm to continue his work.
Art by STeW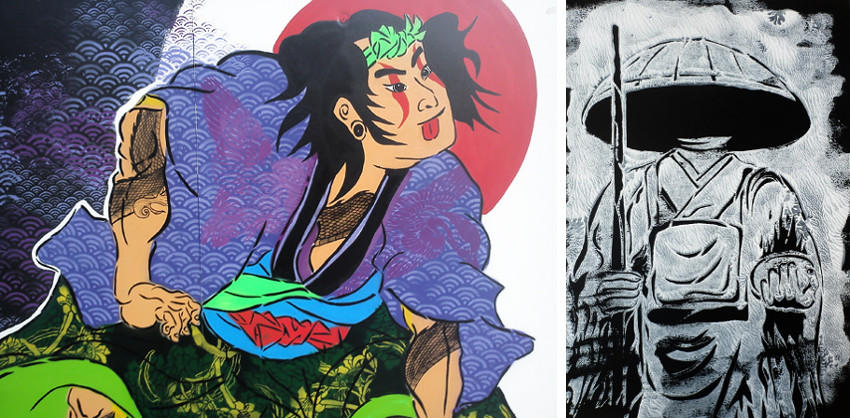 Recently, he was given a chance to do a mural, and Héron bleuté in Paris was created. Like with other large format work, it was very interesting because of the change of scale. It required a lot of work, and the artist could go into detail, but the result was very rewarding. Also, working on streets, there is a possibility of an exchange with public, and STeW likes to talk to people about their culture when they break the ice, and decide to come and talk to him.
Art by STeW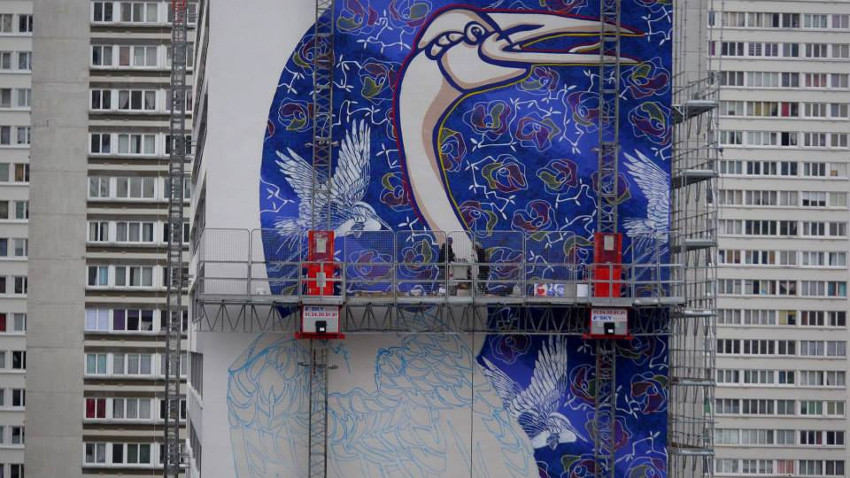 He is represented by Guillaume Daeppen Gallery in Basel, Switzerland.
STeW lives and works in Vitry sur Seine, Paris, France.
All images courtesy of the artist.