Stf Moscato is a French contemporary artist born in Marseille in 1976. He is well known for his urban art, and for his use of stencils and cans of spray.
Art by Stf Moscato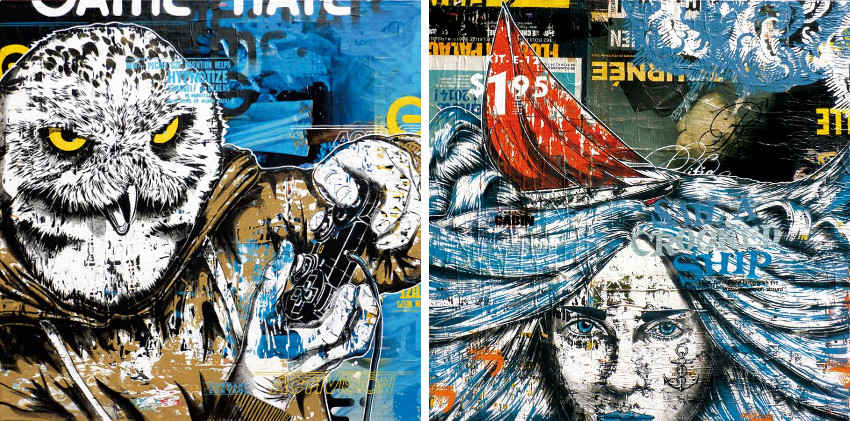 His career is similar to other stencil artists. Punk rock and trash style of stencil were there in the beginning, but Stf never paid much attention to it, he just kind of swam in there. In 2002, he was introduced to stencil by an artist, Rnest STO, and he immediately loved its rock'nroll side and the repetitive thing. After that, he started working on his own style, and his work grew to be quite unique over time and polysemic. It is not easy for a stencil artist in Marseille. The streets are covered with graffiti and the empty places have become scarce.
Art by Stf Moscato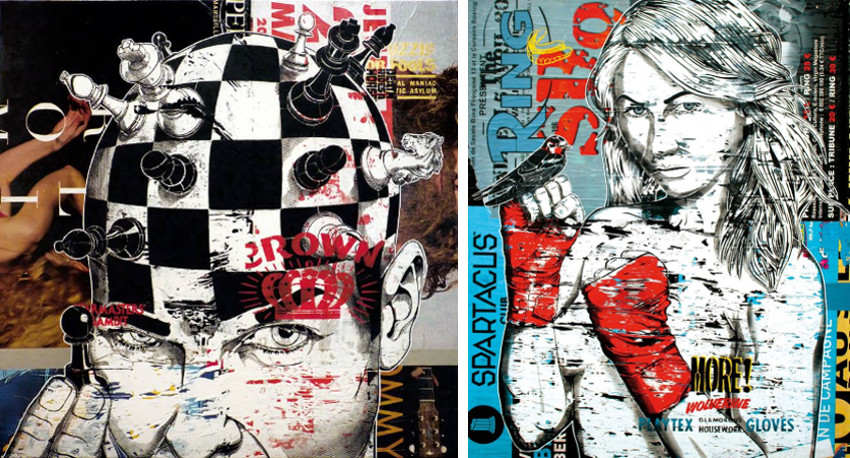 One room in his house has been turned into a studio, and that's where he works. Daily routine is important for Stf. Usually, afternoons and evenings are reserved for work, while in the mornings he likes to read, listen to music, and seek new sources of inspiration for artworks. Roaming the streets, he collects posters, which are then turned into canvases for the stencil work. He has remained faithful to black and white, because the impact is more visible on a colored background. It is very important to enjoy yourself while painting or the artist risks to be overwhelmed by the moments of doubt.
Art by Stf Moscato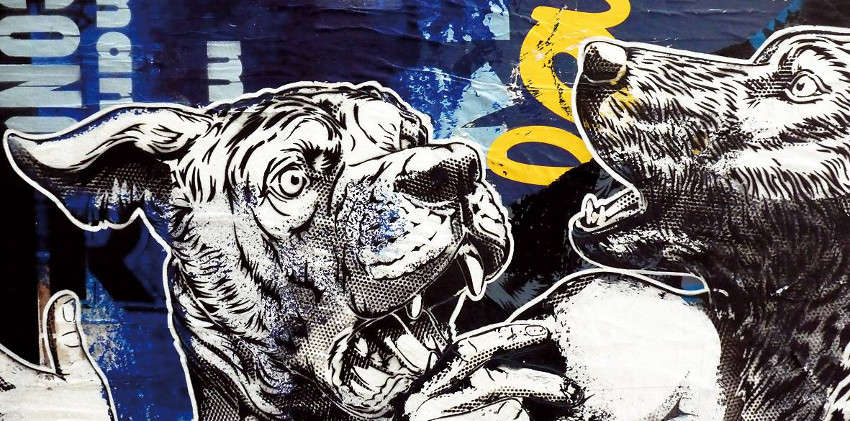 He is represented by Guillaume Daeppen Gallery in Basel, Switzerland.
Stf Moscato lives and works in Marseille, France.
All images courtesy of the artist.