stikman, sometimes referred to as Stickman or Bob, is an anonymous American graffiti artist, the mastermind behind stikman - a robot-like figure which looks as if it is made of sticks. Not much is known about this mysterious author, except that his paste-ups have been popping up all over the US for more than 20 years. Somewhere around 1990, he went to a flea market in Philadelphia, where he found a plaque made of plaster which depicted a man made of sticks. The stick-man appeared to have broken the boundaries of the plaque, which intrigued the author so much, that he decided to share it with the rest of the world. In 1992, the first stikman appeared on the streets of New York, and the person behind it adopted the name stikman as his pseudonym. That same year, the author designed 50 more figures. Around 1996, he started developing and painting three-dimensional images of stikman.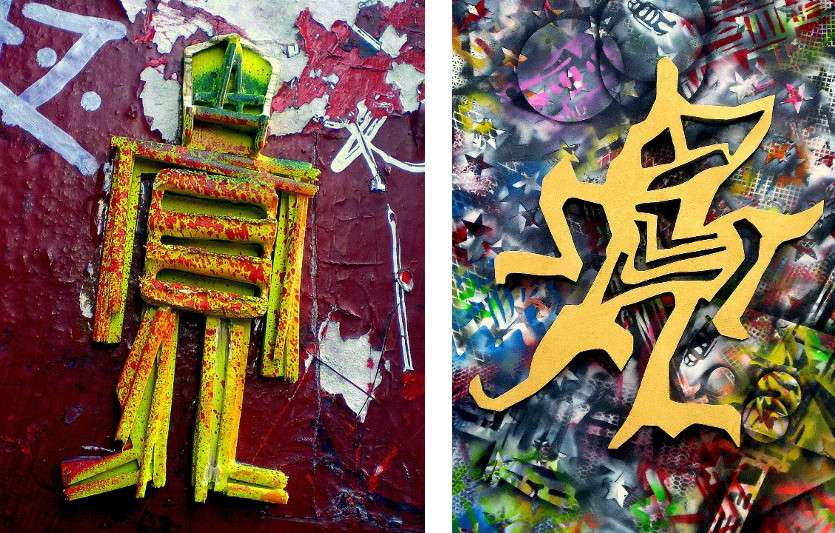 Mysterious Identity
The identity of the person is not clear. Neither age nor gender is known. That is why some believe that stikman could actually be a group of artists gathered around the concept of these little robot-like figures. In a 2008 Washington Post interview, a journalist interviewed stikman, who introduced himself as "Bob". When he (or she? or they?) was little, the author saw a photograph in a magazine – a piece of one of Christo's early works, where he piled up a bunch of rusty oil barrels against a wall. This photo struck stikman, and he decided that he wanted to make art. He often cites Christo as his inspiration and one of the first role models in the art world. Many viewers compare stikman's works to Toynbee tiles, messages on asphalt by an unknown person which have sprung up in over 20 cities in the USA since the 80's. However, although he respects the author of the tiles, he says the two share very little, apart from their work environment and 'paved canvas'.
He often cites Christo as his inspiration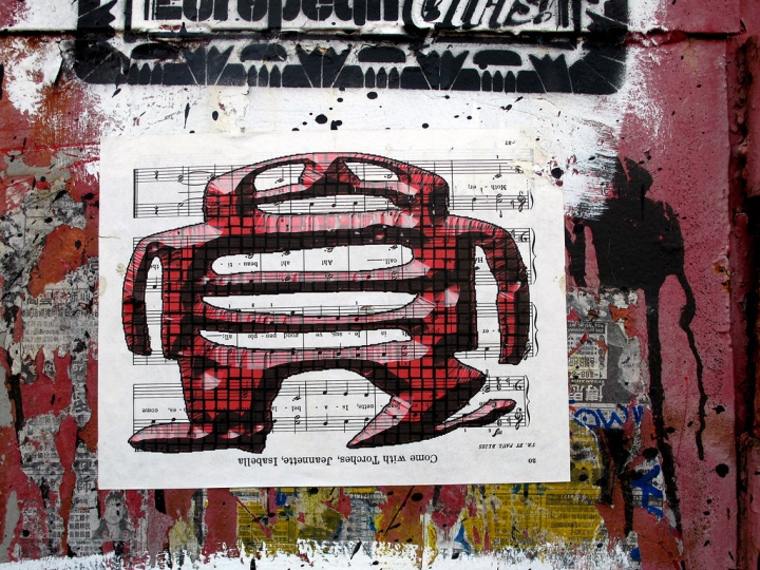 Waldo Vs. stikman
Stikman has appeared in every major city in the USA and is made from many different materials, like wood, plastic, metal or cloth. Stikman's choice of the surface also plays a part – it can most often be found on the pavement, or crosswalks (literal street art), hiding in plain sight. Some of the artist's favorite surfaces include the walls of dilapidated buildings covered in stencils and paste-ups or other street elements altered by time. The first stikman appeared in the East Village, and it soon spread. Stikman says that there isn't any particular meaning his little robot-people try to convey. Yet they can be analyzed by pedestrians if they feel the need to attach a certain meaning to them, mostly in terms of the environment that is occupied. However, stikman encourages the viewers to be more observant of their surroundings. And perhaps they are, as many people have noticed these signatures around cities streets. Some even "hunt" for them, comparing stikmen to Waldo, a character from a popular children's game "Where's Waldo?" (also known as "Where's Wally?").
Stikman encourages the viewers to be more observant of their surroundings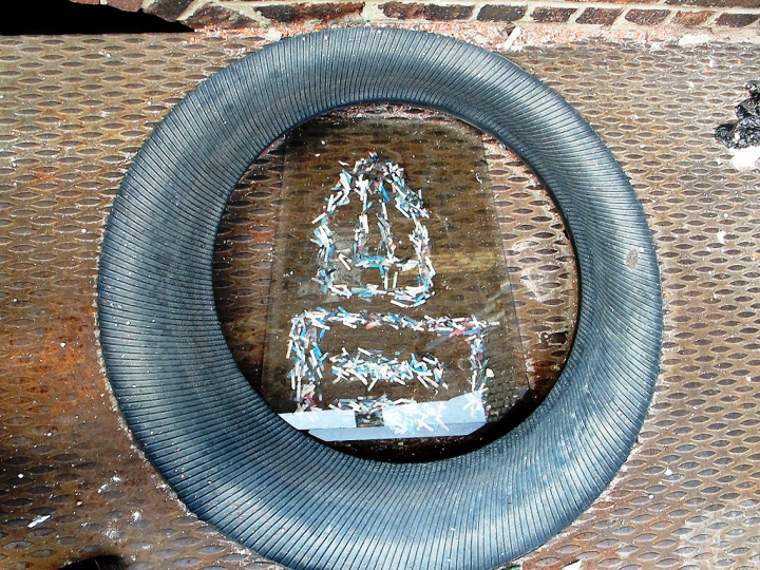 Exhibitions by Stikman
The appeal of stikman's artwork hasn't escaped the critics' and collectors' notice. His brilliant work was a part of numerous group shows, and he's also had several successful solo exhibitions as well. Stikman has cooperated with numerous galleries, like Stupid Easy and Pandemic, but also with Woodward Gallery in New York which represents him. One of the most notable group exhibitions he participated in, titled Sur-real, was organized in 2014.
Stikman lives and works… everywhere.
Featured image: stikman working - Photo copyright of the artist
All other images copyright of Dani Mozeson and Lois Stavsky; All images used for illustrative purposes only