Known for her works that question tradition, taboos, hierarchical structures and historical frameworks, Sükran Moral is a Turkish contemporary artist. Arguably, she is widely acclaimed as a performing artist but is also quite prolific working in installations, capturing photographs, making videos, and even painting in watercolor. Often showing the body, mostly her own, Moral is working hard in order to liberate it from the cocoon of outdated political attitudes and actions. From Female Jesus to the Vagina that bleeds and spreads with the scarlet color of menstruation and virginity, Moral's whole biography (or bio-politics) confronts what she feels is wrong. This type of artistic approach has earned her the title of one of Turkey's most fearless female voices.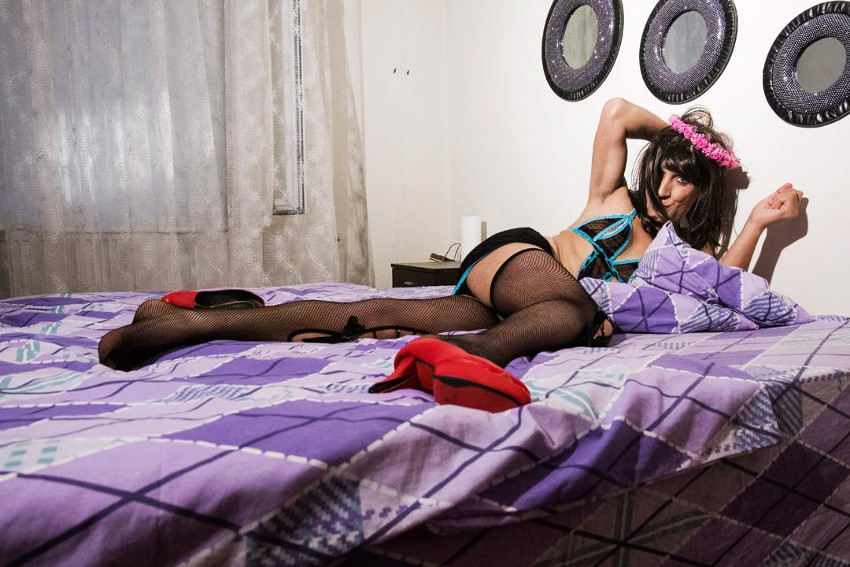 Early Life and Education
Born in Terme, Samsun, Moral grew up in a conservative family with three brothers and a sister. In fact, her family, her father especially, were so conservative, that they didn't want her to continue her education and attend university. This attitude only made her resolve stronger and made her more determinate. "I had started reading all the great classics at the age of eleven, and by the time I was eighteen I had read everything from the Russian greats to the Italian masters like Dante and Petrarch. That was the beginning of my education, but I wanted it to continue."[1] After finishing university in Turkey, she moved to Rome in order to continue her studies. It was a life-changing decision. As she admitted: "I came there as a zero, as a nobody, and had to find my place and a direction for my life. I was greatly inspired by the Italian Renaissance artists like Caravaggio, but also modern artists like Gina Pane and Frida Kahlo. I am very inspired by neo-realism, both the cinematic one of Pasolini and the literary one of Dostoyevsky."
Moving to Italy proved to be crucial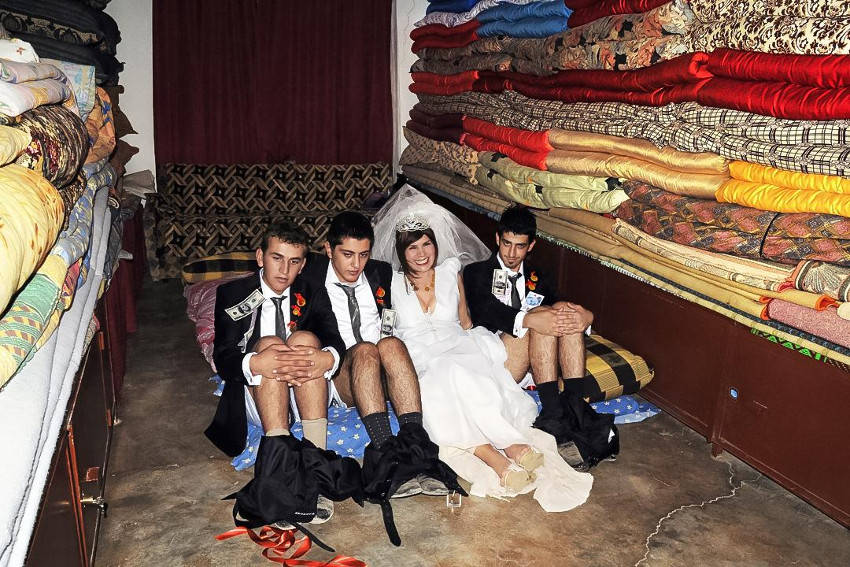 The Art of Sükran Moral
Since the early 90s, Moral has been making a name for herself through powerful installations and performances that refuses any sort of compromise, leading to her becoming one of the most prominent figures on the European art scene. And one of the most disputed ones, as well. Her bold statements have also led to numerous death threats against her in her homeland. She emphasizes the weak in a society, showing graphically how individuals are being discriminated against and abused by others. The marginalized groups living on the very edge of the society, such as mentally ill, refugees, transsexuals, and prostitutes are some of her main themes. However, it seems that the most repeated topic in Morel's art is, without a doubt, the violence against the women. All the customs and various taboos dictating where and how the women can act are simply shattered by her provoking and direct performances – an impact which makes her entire oeuvre so original and intense. There's no doubt – the voice of Sükran Moral is one of the most politically powerful in the contemporary art.
Her work breaks taboos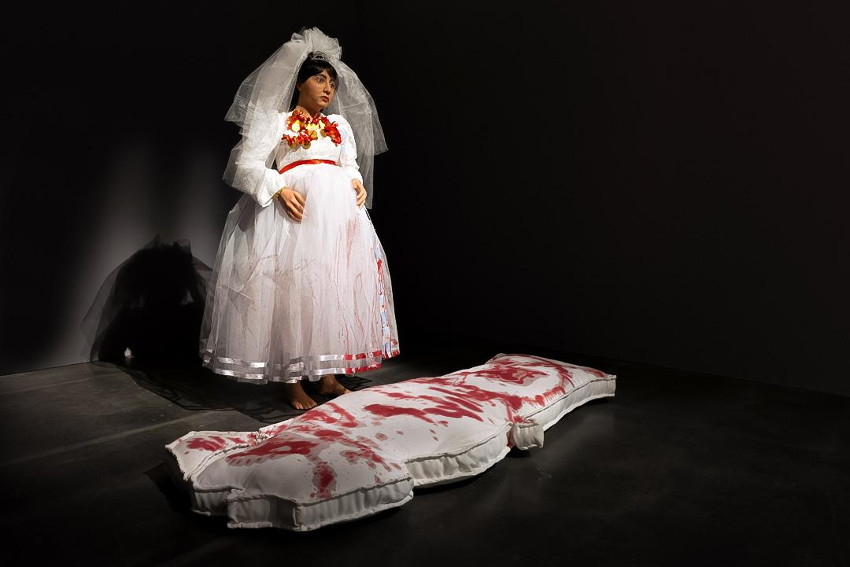 Breaking the Boundaries of Contemporary Art Can Be Dangerous
As an internationally acclaimed Turkish artist who has visited and worked in many countries, Moral is aware that no so many people in those countries are aware of the complex socio-political situation in Turkey. These people are not so interested in human rights and observe the country as a tourism destination with nice beaches and cheap alcohol. "It's sad to hear a country like Turkey reduced to prejudices like this, but I'm afraid I am not too surprised either. The truth is that our current democracy is not a very functional one, and we have ourselves to blame for not showing the world a better side of ourselves. The current government restricts the right to free expression, but here are many of us fighting for a better future, and I fight through my art."[2] And it is this fight – more specifically, all of her photographs, sculptures, videos or performances, that has put her very existence in danger. Having realized there are many who would wish her harm, Moral admits she's always afraid, saying: "You never know what'll happen. You can't live with this shitty fear."[3] However, she refuses to give in to the fear, choosing instead to continue making art, hoping she will be among those that have the ability to inspire and bring the change.
Sükran Moral lives and works between Rome and Istanbul.
References:
Lundberg D., An outsider's pain, Studvest [January 27, 2017]
Ibidem
Ward J., Sükran Moral Tests the Boundaries of Contemporary Art, Spiegel Online [January 27, 2017]
Featured image: Sukran Moral - portrait - photo credits Kjersti Kræmmer, via studvest.no
All other image courtesy of Zilberman Gallery