SWEETUNO is a Swiss street artist who was born and grew up in Basel, Switzerland but eventually moved to Heidelberg, Germany. He became involved in the street art world in the late 80s and since then he has committed himself to classical, old-school graffiti. The artist was growing up surrounded by the mid-90′s Basel graffiti scene and he was influenced by various tags and graffiti styles popular at the time. The search for his own place and identity within the street art world is still SWEETUNO's main driving force. Even though his work became more experimental over time, it is still true to its roots.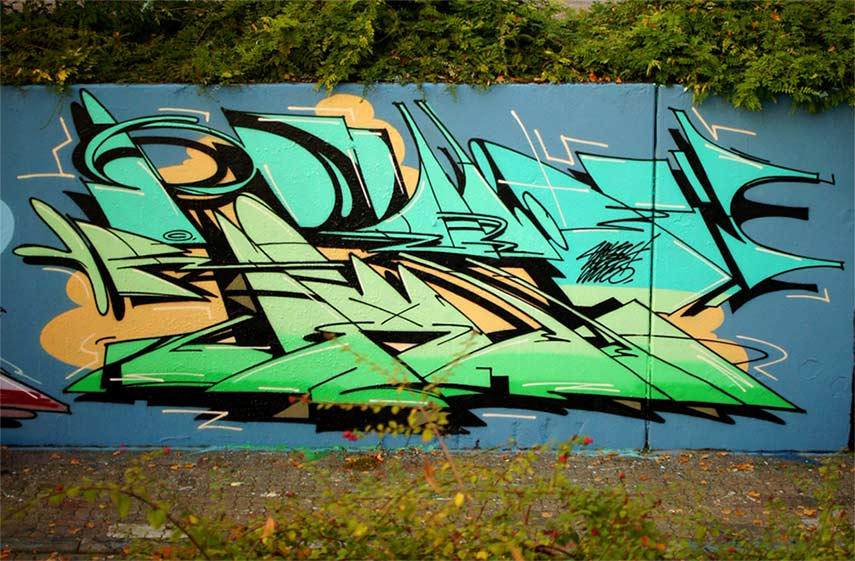 Street Art and Theater Acting
SWEETUNO recalls that back in '89 he had a spray can in his hands for the first time. At that time, he still had no name because he didn't have any idea how to choose a proper name for his street art identity. His first name was Santana207, but later on, when he started to learn how to style letters, he was trying out more names - Rean, Snob and Riks. Eventually, in 1994, he came to SWEETUNO and he still uses it. The artist claims that he finds the inspiration for his pieces literally anywhere – in various illustrations, paintings, advertisements. The pieces of various graphic materials get stuck in his brain and he uses them, often unconsciously. His favorite colors are nougat and baby blue and his top-choice letter is S. Besides his dedication to street art, SWEETUNO is also a part of the Heidelberg Theater crew, as a stage actor and director. During his apprenticeship as a graphic designer, SWEETUNO realized that he doesn't want to spend eight hours a day creating brochures and magazine layouts and that he needs a different, more dynamic career. He feels quite accomplished when it comes to his current lifestyle of a street artist and theater actor.
Besides his dedication to street art, SWEETUNO is also a part of the Heidelberg Theater crew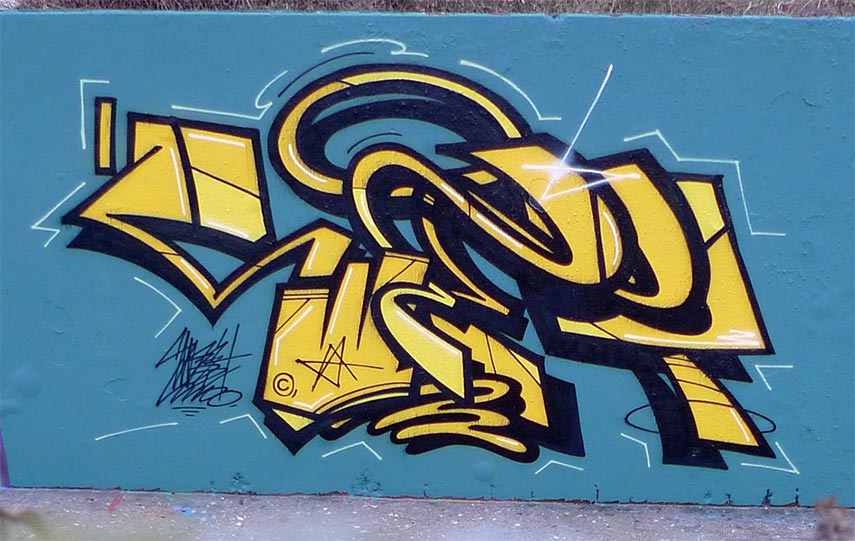 Soothing Effects of Painting
For SWEETUNO, creating street art compares to healthy activities such as Yoga or Thai Chi – he claims that the act of painting itself has a very calming, serene feel, close to some kind of spiritual practice. At the same time, he doesn't create art only because it makes him feel good - SWEETUNO also wants other people to find his pieces interesting. He enjoys creating dynamic, eye-catching letterforms and he wants his art to communicate well with its surroundings – he is very careful when it comes to choosing the right place for his graffiti. He also does a lot of quick sketches before he's completely satisfied with his work.
SWEETUNO claims that the act of painting has a calming feel, close to some spiritual practice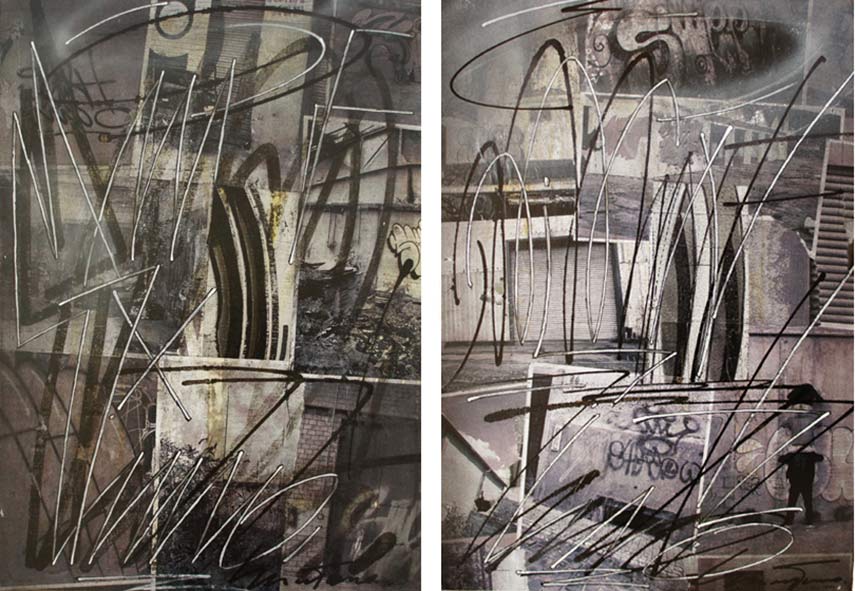 Graffiti as a Lifestyle
Since 2008, Sweetuno's colorful letterforms can be found not only in the streets of Heidelberg but also in various galleries. His pieces are well-received and appreciated by many urban art enthusiasts and he had more than 15 successful group and solo exhibitions throughout Germany, Italy and Sweden. SWEETUNO'S deep and honest dedication to street art became even more evident after he wrote the first theater play about graffiti, under the name Sky is the Limit.
The artist is represented by Urban Art Gallery.
SWEETUNO lives and works in Heidelberg, Germany.
Featured image: SWEETUNO's Portrait - image via butiq-feinwaren.de
All other images courtesy of the artist.