Syd Bee is a highly talented American contemporary artist who creates vibrant oil paintings of figures that often appear to exist in a dreamlike state, somewhere between life and fantasies. This painter lives and works in Seattle where she can always be found in her studio, surrounded by things that inspire her to do great work - a library of fairy tales, comic books and two fat cats. Besides creating her dreamlike, borderline magical compositions drowning in pink colors, Syd is also active in other fields - for example, she has been featured on the cover of The Stranger and she created comic book covers for Adventure Time.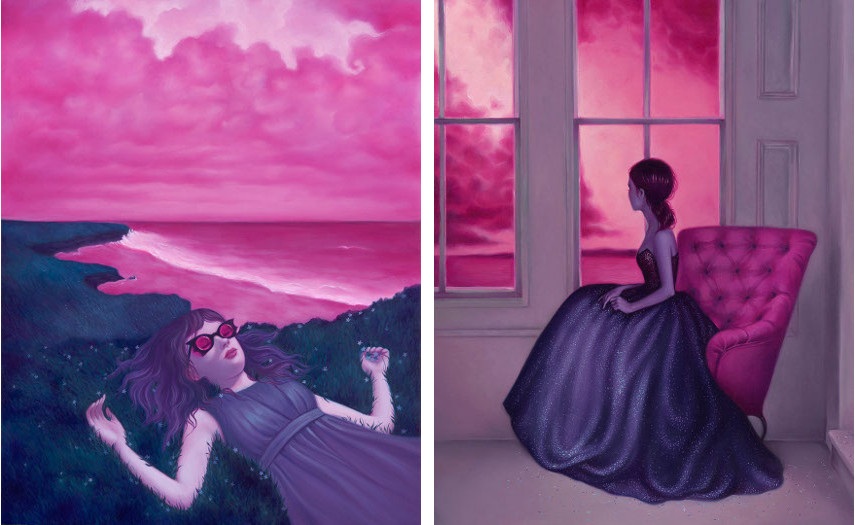 Syd Bee's Road to Artistic Prominence
Before she started introducing her works to the Seattle art scene, Syd Bee studied painting at the Cornish College of the Arts where she learned a lot about the oil technique that ultimately served her very well in the long run. She also adopted many conceptual ideas about art and art-making practices during her college days, providing a sound creative foundation for her entire pictorial career. After receiving a BFA from the Cornish College of the Arts in early 2013, Bee started to show her paintings in the Pacific Northwest and beyond. Soon, she started attracting attention from the public and art pundits with her dreamy and melancholic paintings underlined with a delicate touch of softness that added a velvety appearance.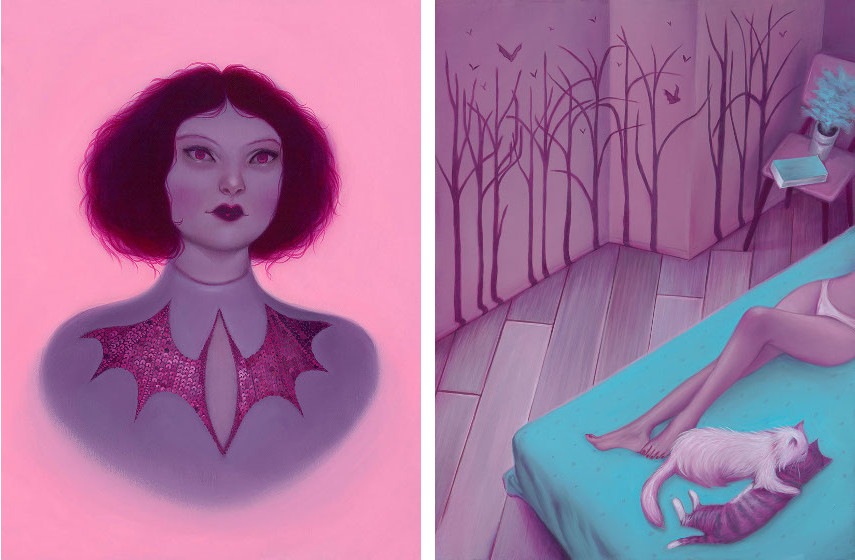 Why Her Paintings Are so Seductive
As it was already stated earlier, this Seattle-based painter creates figurative oil paintings that often appear to exist in a dreamlike state. In order to achieve this visual sensation, Syd Bee employs a technique of creating a pastel-hued glow around her subjects - these result in soft outer edges, enhancing the mysterious effect produced by her oil paintings. This technique creates interesting contrast when paired with the sullen faces and melancholy glances of the animal or person she portrays. By now Syd Bee is already well-known for her ability to depict an atmosphere of a sweet and pleasant dream that is just seconds away from surrendering to a haunting, nightmarish one.
Syd Bee creates vibrant oil paintings that emit a radiant neon glow, making us feel as we are looking at a pleasant dream that is just about to turn o a nightmare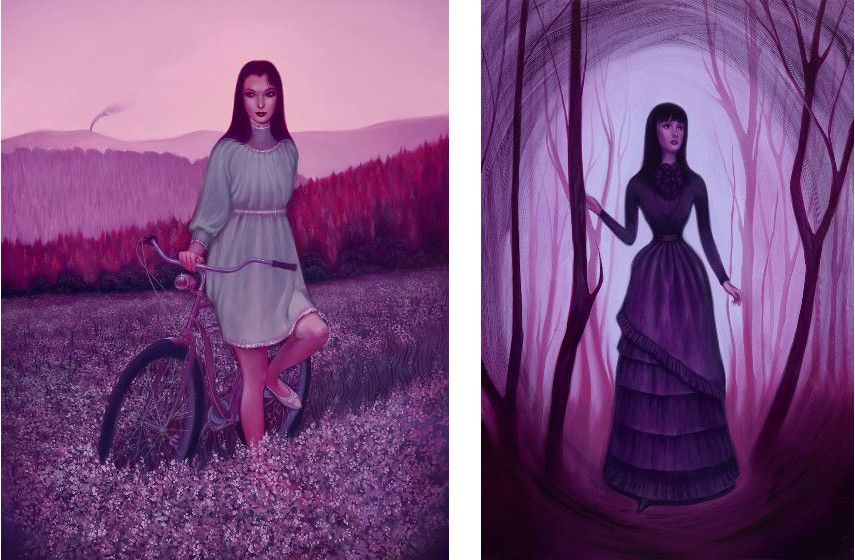 Nowhere But Up for Syd Bee
Syd Bee is one of the most promising young and emerging artists from Seattle. Focused on dreamy candy-colored paintings of figures lost in their own inner worlds, Bee produces pieces that are easy to identify with - a feature that is best reflected by the success of her works that have become an instant hit on the scene from the moment their author introduced them to the market. Syd Bee's paintings are technically very sound and their content is extremely seductive - this combination has obviously done wonders for the young author and we would not be surprised if she quickly manages to break her way through to the very top of the Seattle art scene.
This artist is represented by Spoke Art Gallery and Haven Gallery.
Syd Bee lives and works in Seattle, the United States.
Featured Image: Syd Bee - Photo of the artist - Image courtesy of Haven Gallery
All images courtesy of Haven Gallery.