One of the easiest ways for an artist to be recognized and attract the viewer's eye is to stand out in the crowd, creating artwork that is both original and alluring. With so many subjects and ways of portrayal already covered, accomplishing such a feat is anything but easy, and where some might be struggling to be genuine in a world of constant uncertainty, Sylvia Ji thrives by being open minded and sincere, applying the same approach in her work. Beautiful and mysterious, Ji is as unique as her oeuvre that often reflects her personal characteristics, exploring themes of beauty, sexual provocation, and notions of femininity within the dystopian reality of modern era.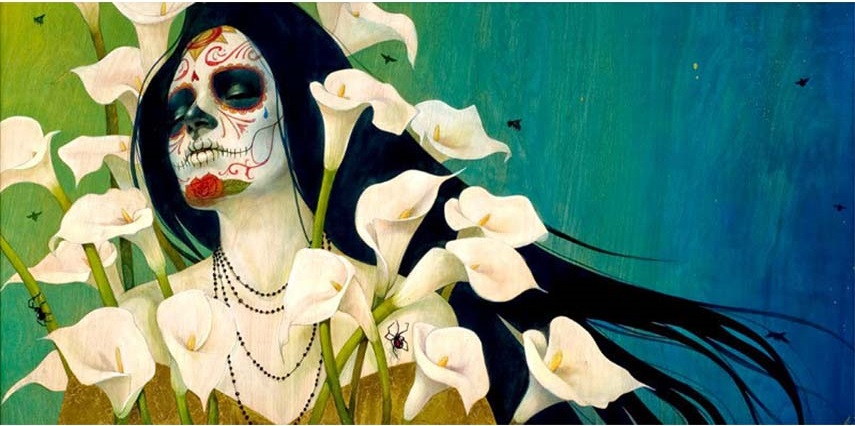 Innate Art
Born to a family of artists, Sylvia Ji was immersed into the world of art at a very young age. Next to her father's paintings and mother's sketchbooks, Ji has had a lifelong influence of art and culture, aided by her love for travel and exploration. Receiving her BFA in illustration from the Academy of Art University of San Francisco in 2005, she demonstrated her talent by having a successful first solo show during her last year of study. Continuing her path of ingenuity, Ji creates charged paintings brimming with an uncanny beauty that are in constant demand.
Ji creates charged paintings brimming with an uncanny beauty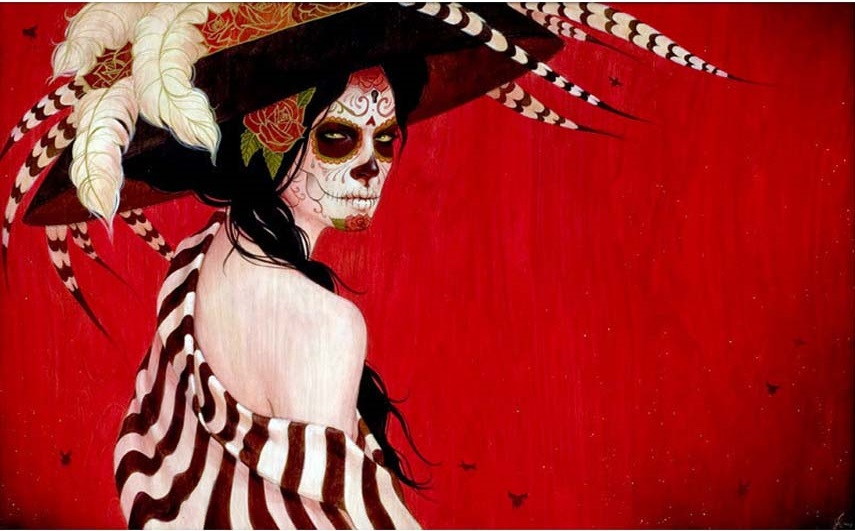 Fearful Beauty
Inspired by the many relationships and people that surround her, Sylvia Ji portrays many of the familiar faces in her paintings, often reflecting upon her own image and feelings. Using simple materials, she explores the female beauty and sexuality, and the "tattooed" subjects denote both a "frightful" look and certain fragility behind the mask, depicting a fearful beauty placed in an exotic, timeless reality. With each painting being spiritual and enigmatic, a nuance of the artist can be seen regardless of whom the piece actually depicts, as her desire to surprise is easily transferred to the canvas.
Sylvia Ji's pieces depict mystical, spiritual subjects placed in an exotic, timeless reality
A Mysterious Future
Anything but already seen, the work of Sylvia Ji and the character that she instills into it is mesmerizingly beautiful. Building upon the influences in her life and the past encircled by artistic expression, Ji strives forward into a mysterious future through her eerie practice, capturing viewers with her exceptional pieces. Exhibiting widely both in the United States and abroad, Sylvia Ji's vivid depictions are met with a constant demand, making her one of the prominent contemporary artists in the current art scene.
The artist is represented by Corey Helford Gallery.
Sylvia Ji currently lives in Los Angeles.
Featured image: Sylvia Ji. Photo credits pinterest.com. All other photos credit the artist.
All images used for illustrative purposes only.