Sylvie Derely is a French artist noted for her sculptures often representing the special moments in everyone's life including the meeting, the kiss, the couple, the birth and friendship.
Born in Lille, a city in the North of France, Derely started painting in 1977 and trained at the School of Fine Arts in Reims. In the early 1980's she worked as a watercolor artist, designer for textiles and fresco painter. In 1993 she moved to the Lyon region where she decided to devote herself entirely to sculpture, drawing inspiration from many sources including her journeys and the lives of people around her.
Art by Sylvie Derely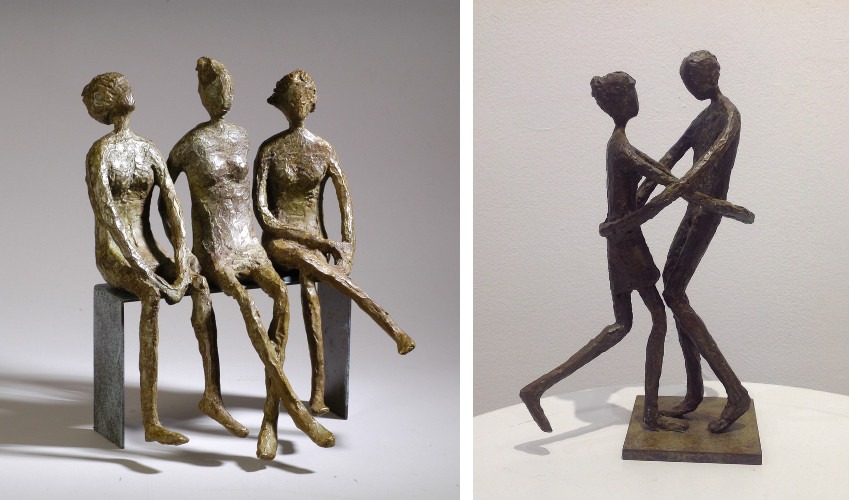 Her figures, often with the elongated bodies and distinct curves, have a certain cheerfulness. Very expressive, her characters seem surprisingly slender with their long arms to hug and their long legs to run the world. Her art demonstrate a great sensitivity, consistent keen eye, and a touching vision that is never aggressive.
Sylvie Derely's work was on view at galleries throughout her native country and beyond including Galerie Michel Estades, Lyon; Galerie Hors Série, Cysoing; Galerie Claire de Villaret, Paris, and Galerie Damien B, Miami, Florida, among others.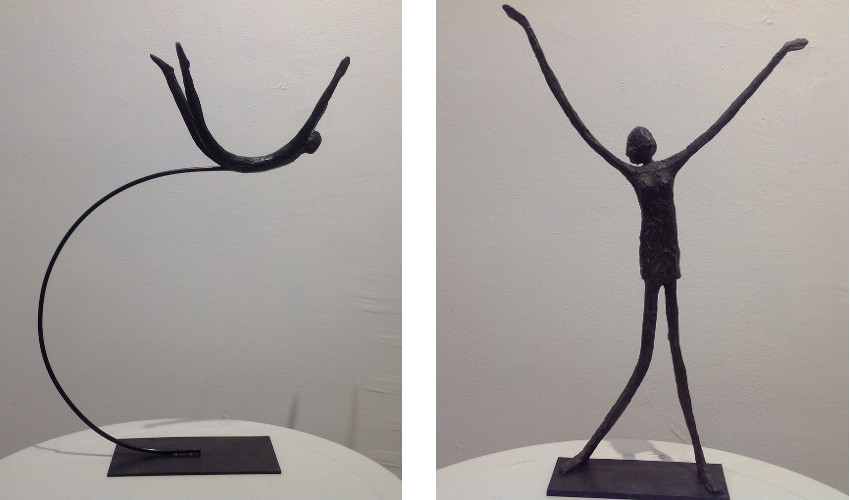 She is represented by Artemisia Gallery in New York.
Featured image: Sylvie Derely - Les Randonneurs
All Images Courtesy Artemisia Gallery