Tadashi Kawamata is a Japanese installation artist who has been designing impermanent site-specific installations in various public environments all over the world. For the last 3 decades, Kawamata has been relying on the concepts of construction and demolition in order to transform our environment and make the viewers perceive their well-known surroundings with fresh eyes. He is using only natural, disposable materials, such as recycled wood, and every time he makes a certain change in carefully chosen public areas, he has to be sure it is entirely safe and in harmony with already existing, natural conditions.
Kawamata has been designing impermanent site-specific installations in various public environments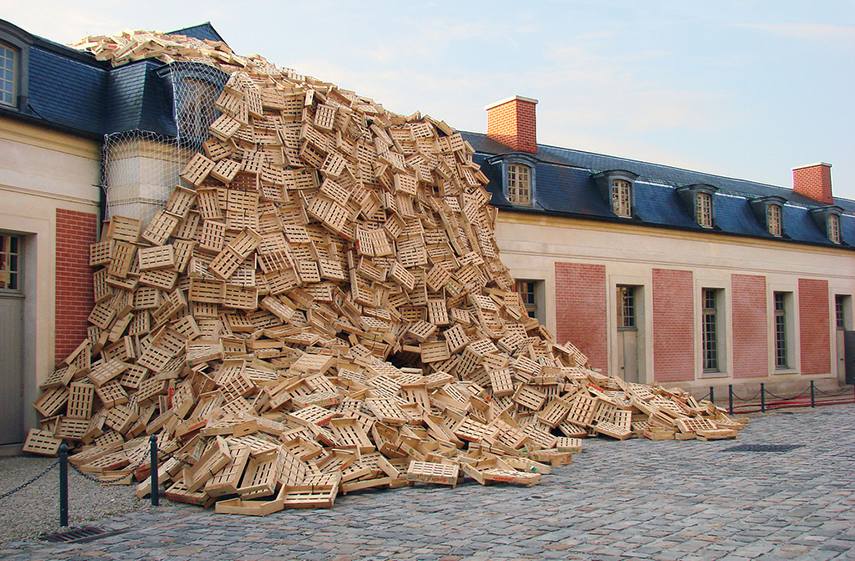 Daydreaming in Tokyo
Kawamata was born on the island of Hokkaido, in a small town with a beautiful, pristine nature. Even though he was interested in visual arts as child, he didn't have any specific ideas about what he wanted to create. He moved to Tokyo in the mid-80s and since he grew up in a rural area, he was fascinated with Tokyo and its quickly growing cityscapes. The energy of Tokyo was so different from the serene atmosphere of his home town, that Kawamata would often end up spacing out and daydreaming. I was always sitting in front of a white canvas and my professor would say - What are you doing?, Kawamata recalled. While the other students were painting or drawing, Kawata had no idea what to do. But one day, he decided to take a different approach and refused to use the canvas. He started to pile up various things accidentally lying on his desk and created his first installation. After this little incident, Kawamata knew that he should throw away his canvas and start exploring the genre of installation.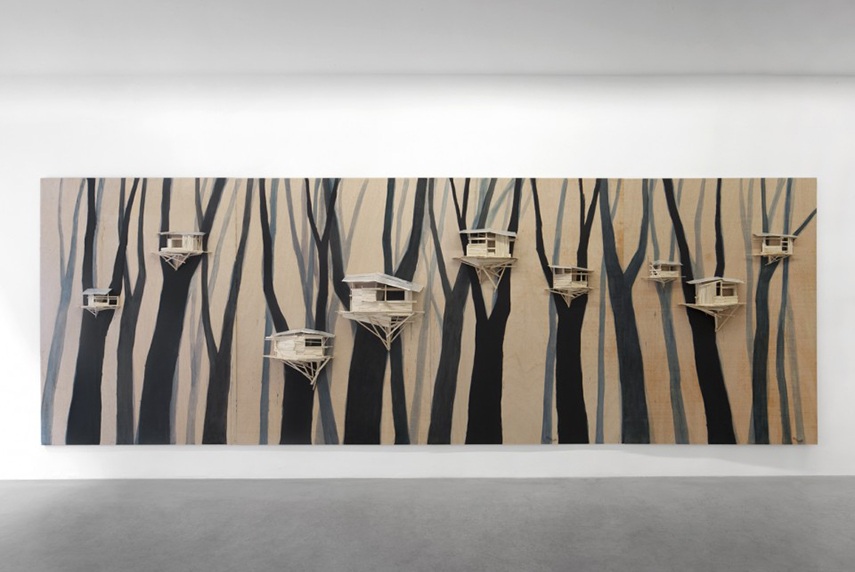 Environmental Awareness
Kawamata's current work is based on his thoughts about the interconnectedness that exists between people, social context and nature. For example, when he created shelters made of wood and cardboard in the major cities like Montreal, New York, Paris ad Tokyo, he wanted to raise the people's awareness of the homelessness and poor living conditions in the areas such as Brazilian favelas. Kawamata's work focuses on responsible urban planning, which includes both building and demolition and his projects have taken place all over the world. Some of his ideas include just a single house, while others are more of large-scale projects, meaning that Kawamata is envisioning various changes of the entire towns. His installations are featuring unusual structures, such as a bridge between a residential block and a museum or a wooden walkway between an urban center and a lakeshore. Kawamata's projects are making us pose questions about our surroundings, their functionality and their overall beauty and imperfections.
Most of Kawamata's projects are featuring unusual structures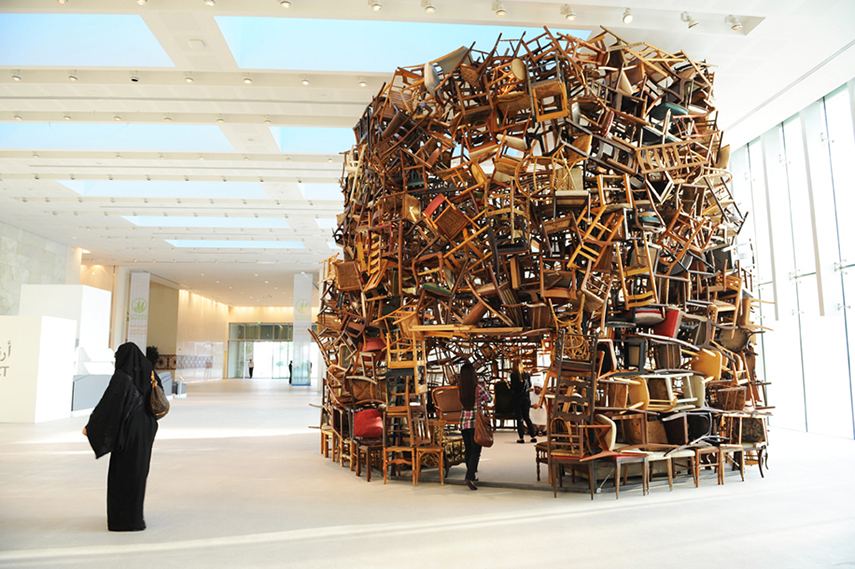 Universally High Acclaim
Since the early age of 28, Kawamata has been an active exhibitor in the international art scene. He has been participating in the Venice Biennale since 1982 and he held various exhibitions throughout Europe, Japan, and the United States. His most famous pieces include creations such as a giant swallow nest placed on the Vendome column in Paris, tree huts and timber constructs at Madison Square Park in New York or an unusual pile of chairs stuck together at Art Fair in Abu Dhabi. Kawamata quickly achieved international recognition due to his fresh and unique ideas.
Kawamata's work is specific for its tendency to go beyond the traditional visual context
Simple, Yet Important Thoughts
Kawamata's work is specific for its tendency to go beyond the traditional visual context and extend to other many fields – architecture, city planning, ecology, even history. Also, what is very important in his work is the desire to create pieces which are bound to collapse and decay, just like the regular living forms who have life cycled. When asked about the reason for creating such pieces, Kawamata modestly replied: I don't believe in permanence. It's a totally abstract concept. I think human beings created the idea to help their imagination. But life is short, life is temporary; just like human beings.
Tadashi Kawamata lives and works between Tokyo and Paris.
Featured image: Tadashi Kawamata portrait via ouvretesyeux.fr
All images courtesy of the artist.