Taher Asad-Bakhtiari is an emerging Iranian artist and designer known for his striking kilims (a flat-weave carpet or rug) made with traditional techniques. He seeks to reintroduce the traditional Iranian craft of tribal carpet weaving while imbuing it with a contemporary functionality to keep its relevance alive and thriving.
Gabbeh Series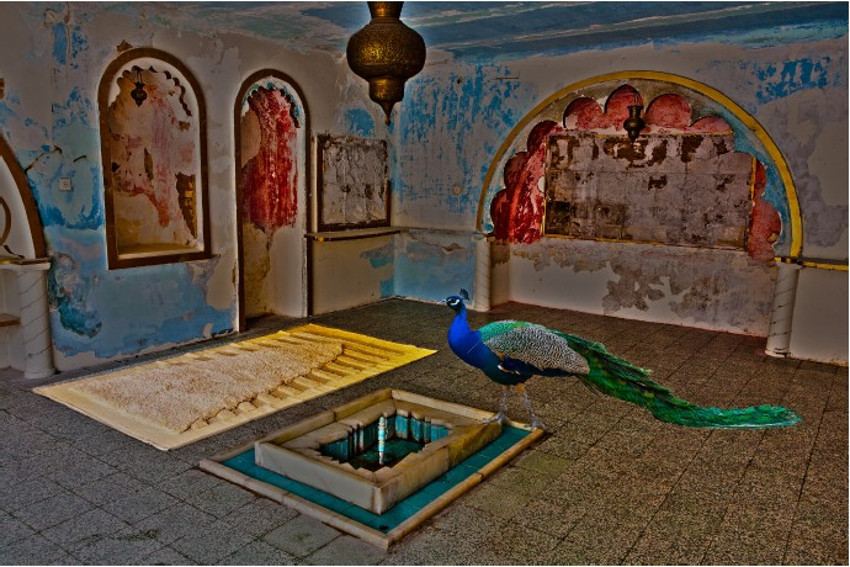 Kilims
Asad-Bakhtiari's highly decorative tapestry/kilims are hand-made by Turkish-speaking Azerbaijan people, based in Iran, using natural and vegetable-died wools. His idea is to get semi-nomads, the weavers, to think out of the box and make things that they have never created. The designer innovated in the fabrication process with a polyurethane weaving together with wool. Often simple in color and pattern, his kilims draw our attention with their intensity and structure made by exposing parts of the warp, revealing the skeleton of the carpet and bringing it into the overall design. Elements of earth, sky, sun and mountain expressed as single blocks of color are typical patterns of these works.
Kilim by Asad-Bakhtiari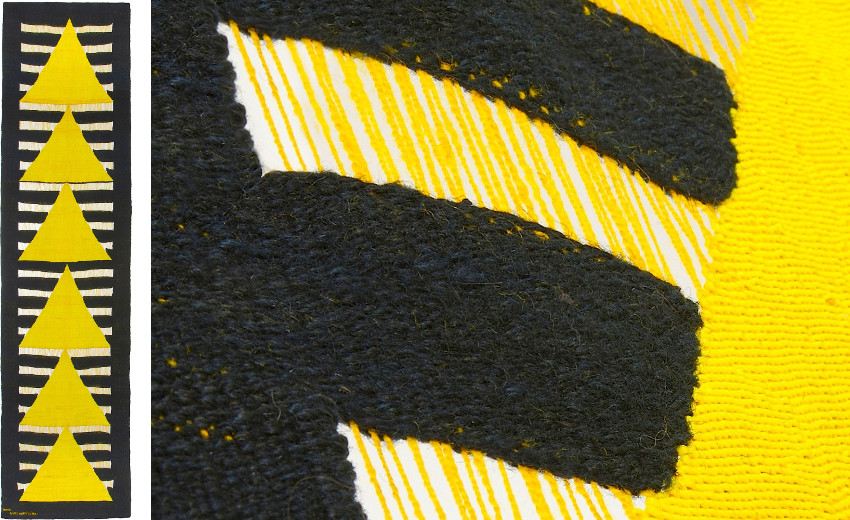 Barrels
Amongst kilims, the Iranian artist also produces sculptures. His Barrels have been taken from a familiar, every-day object from Tehran's urban landscape. The original form and color of each barrel is naturally derived from the purpose that it once served. The pieces are recovered, compressed and finally turned into multi-functional design objects. The sculptures are a cross between recycled art, environmental art and upcycle.
Barrels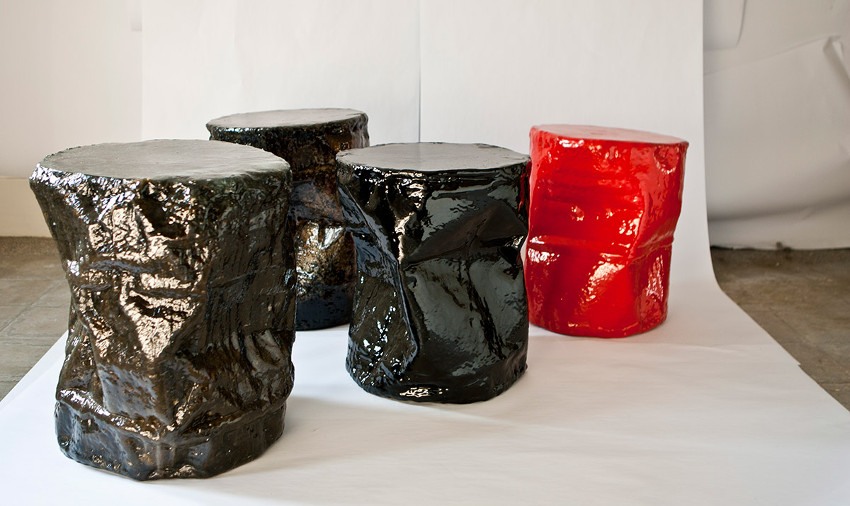 Exhibitions
Born in 1982 in Tehran, the capital of Iran, Taher Asad-Bakhtiari studied Multimedia and Management in Switzerland and Canada. His work was unveiled by Carwan Gallery for the very first time in the world during Design Days Dubai in March 2013. Since then, his work was included in exhibitions and festivals in the UK, Italy, Lebanon, Saudi Arabia, and the UAE.
Mettalic Kilims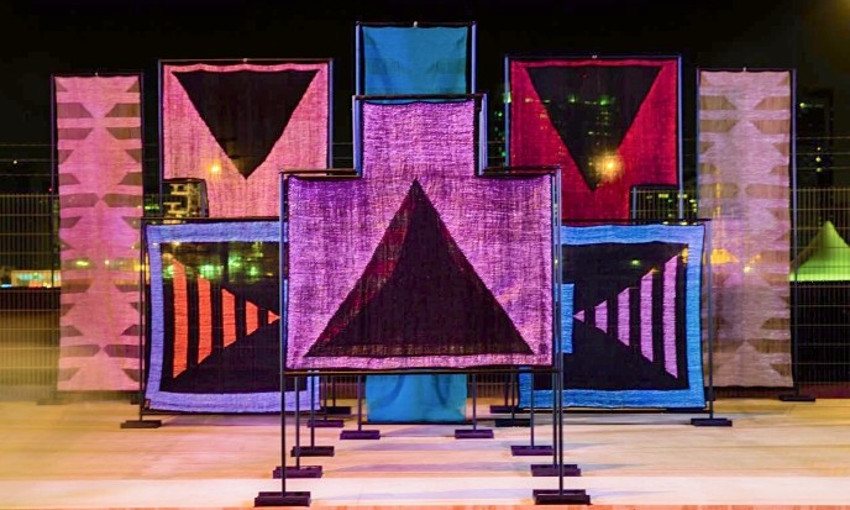 Taher Asad-Bakhtiari lives and works between Tehran and Dubai.
All images courtesy © the artist