Did you know that the early precursor of a comic art can be traced back to Trajan's Column from the 113 A.D? Not to mention hieroglyphs or Bayeux Tapestry… Seems like people always wanted to mark down the most important events pictorially. It is hard to find some other similarities with today's comic strips, but the main idea remains the same - transmitting the occurrence or some important fiction (like legends or myths) in a narrative.
The comic, as we know it today, developed in the US at the end of XIX century. At first, it was a new tool to attract customers to purchase the Sunday edition of the local newspaper. It was not too long before it became a very important element of the American culture, spreading rapidly over the world.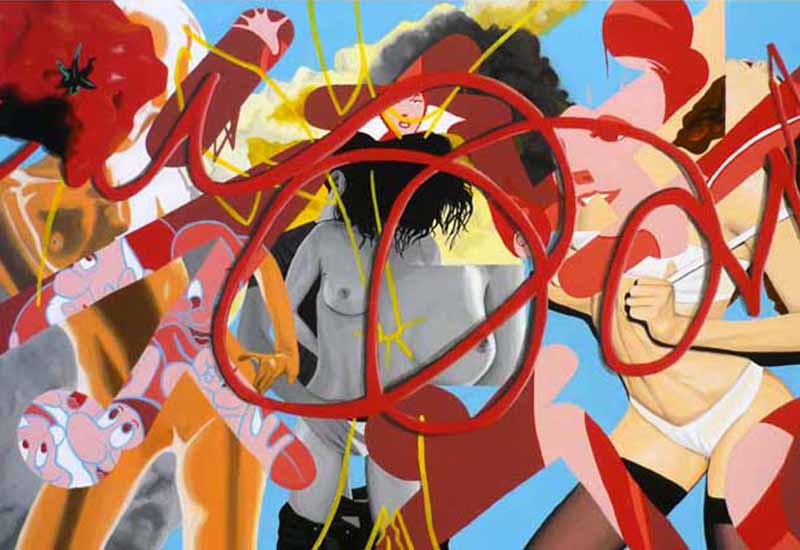 Taling - the Artist of the Comics
Taling is a French artist, born in 1976, who is lucky enough to live in a time when comic is considered to be an art. He is known for his colorful comics more than, for example, his biographical data. All we know is that Taling has been an artist ever since he was 12, when he took the first lesson in paining. Later, he attended graphic design at the Ecole Boulle, just to move to Valencia upon his graduation.
Taling's professional life began with the production of animated films. However, his passion for painting kept following him around, staying with him on all of his projects. In late 2007, Taling decided the time has come to devote himself entirely to this artistic activity.
Saturated colors and psychedelic vision are invoking Pop and Manga aesthetics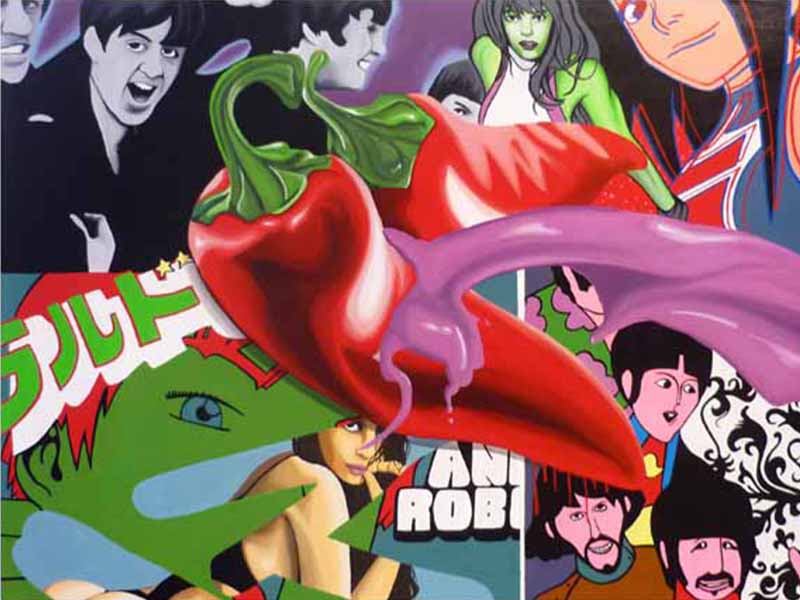 Between East and the West
This artist´s work is easily recognizable for its saturated colors and psychedelic vision that is invoking Pop and Manga aesthetics - like Albator and Candy. Taling is strongly fascinated by the artistic world of Takashi Murukami.
Throughout his work, Taling is treasuring the memory of superhero of the 80's, developing his character even further – giving him the features of a modern, and even future man.
However, the main source of Taling´s inspiration comes from his physical location, in both cultural and geo-political sense. As Taling says, he lives right in the middle of two giants, omnipotence, as he calls them – Asia and US. Getting the whole picture, Taling felt free to sophisticatedly comment their relationship, and whatever consequences it may bring to any sphere of life: whether it's a culture, politics or economics. And so he did - by choosing a narrative.
This artist is represented by Galerie Brugier-Rigai from Paris.
Taling lives and works in France and Belgium.
Featured image: Taling - Ideal Ideas, 2013
Image copyrights © Galerie Brugier-Rigail