Nothing is perfect. Everything we do will be liked by some and despised by others. There is no pleasing all. Taner Ceylan is a contemporary Turkish artist whose work is placed somewhere between admiration and praise, on one side, and harsh criticism and loathe, on the other. His reputation is well earned, as he creates photo-realistic paintings filled with elements of homo-eroticism. He's audacious and free-spirited, his work provocative, and yet Ceylan successfully manages to examine what exactly means to be Turkish today, both as a human and as an artist. Paintings portraying national identity and Orientalism are among those delicate topics that mostly divide his audience, and at the same time, the ones he is best known for and proud of.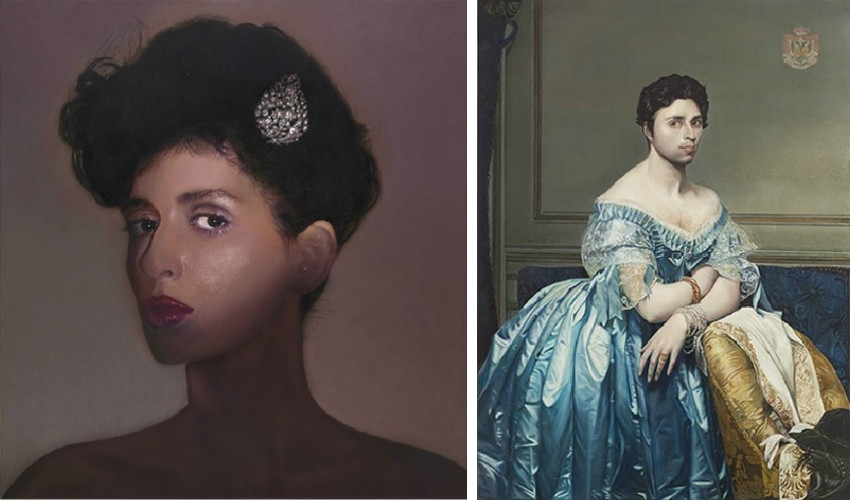 Rewriting the History
The ever-present sexual explicitness in his works got Ceylan compared with Jeff Koons and Robert Mapplethorpe. His style could be described as emotional realism, making it a bit different from the work of other hyper-realist such as Chuck Close, who is a huge inspiration for Ceylan. There is a situation he's always trying to emphasize – emotional reality has always been the element he's trying to bring to the fore, which actually means that he's much more interested and wants the viewers to see the object itself rather than paint. When they look at the paintings, the blood should be blood, water should be water, not red, blue, or any other used color.
He is also known for the paintings that, simply put, rewrite the history of Turkey. In the piece titled 1881, where the protagonist is a young and fez-wearing pasha, whose eyes reveal, according to Ceylan himself, that he is ready to do just about everything, especially if there's some money involved. Some went as far as to compare the young man to the father of the modern Turkey, the Ataturk. Marc Quinn was delighted by the perfect mix of the arrogance and menace, and bough the painting at the Sotheby's auction in London for more than £ 120,000.
Taner Ceylan gave the piece a perfect mixture of insolence and menace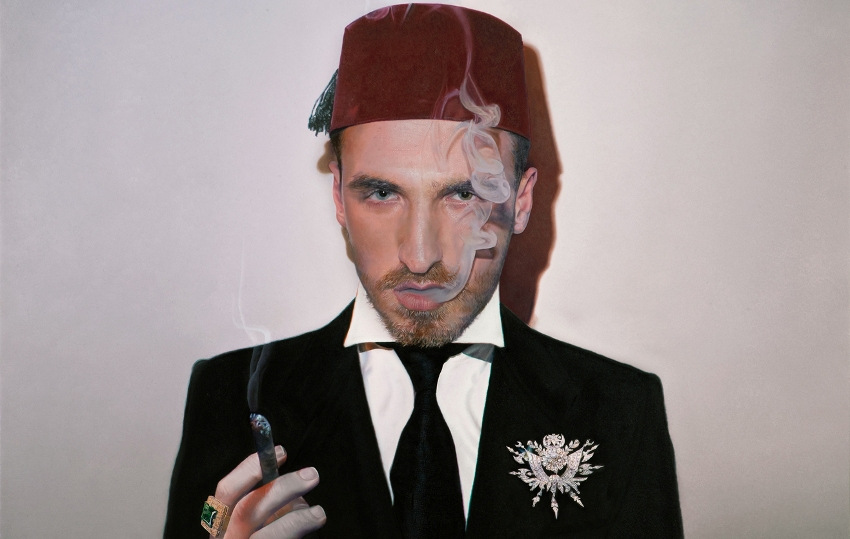 Istanbul is Home
Ceylan was born in Germany but have moved to Turkey when he was 16 years old. Now he lives between Istanbul and New York, and all those places have an influence on him. When speaking of belonging, he doesn't like limiting himself to just one place, but, Istanbul is where home, all of his friends and family are. Nevertheless, as an artist, he's feeling the need to belong anywhere while creating work that's universal, despite using so much Ottoman details. Ceylan studied at the Mimar Sinan University and worked as a lecturer at the Fine Arts Faculty of Yeditepe University from 2001 until 2003, where he established a great relationship with the students. Even though he's no longer at the University, Ceylan continues to teach young artists via correspondence. His started exhibiting his work in 1991, and his performance and exhibition The Monte Carlo Style, which took place in 1995, made a significant impact on the Turkish art scene.
The artist refuses to be limited in belonging to just one place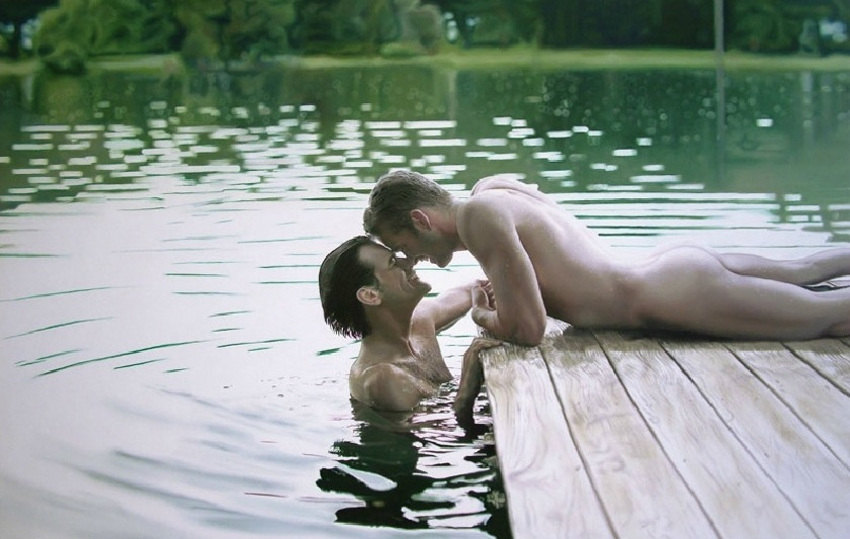 The Art of Taner Ceylan Belongs to the Entire World
''For me, art is a space where logic lags far behind as intuition and emotions rear up. It's an individual act, a political statement in and of itself. Understanding a work in an exhibition isn't done by reading pages upon pages of text or sorting social context.'' In a modern world, so many artworks are created that simply don't have any kind of connection to people. That's why Ceylan creates pieces that are directed towards emotion, people, our souls. He is interested in art that surpasses the limitations of belonging to one country or nationality, making paintings that are universal in their intention of connecting to the people.
Taner Ceylan lives and works in Istanbul.
Featured image: Taner Ceylan – portrait, photo credits Cihan Oncu
All images courtesy of the artist