The precise and formal approach which Tauba Auerbach applies on her art practice provide her with the reputation of a purist. The propensity for purified and minimal forms is present from the very begging of her career, yet it is as time passes by the maturity of her expression becomes apparent. The constant enchantment with science, especially mathematics and physics, leads Auerbach on the path of creating carefully taught exhibitions. Ongoing interest in variations on the theme of perception, in general, suggests focused and concise agenda practically embedded in the artist's desire to expand the conventional notions of spatial experience and dimensionality.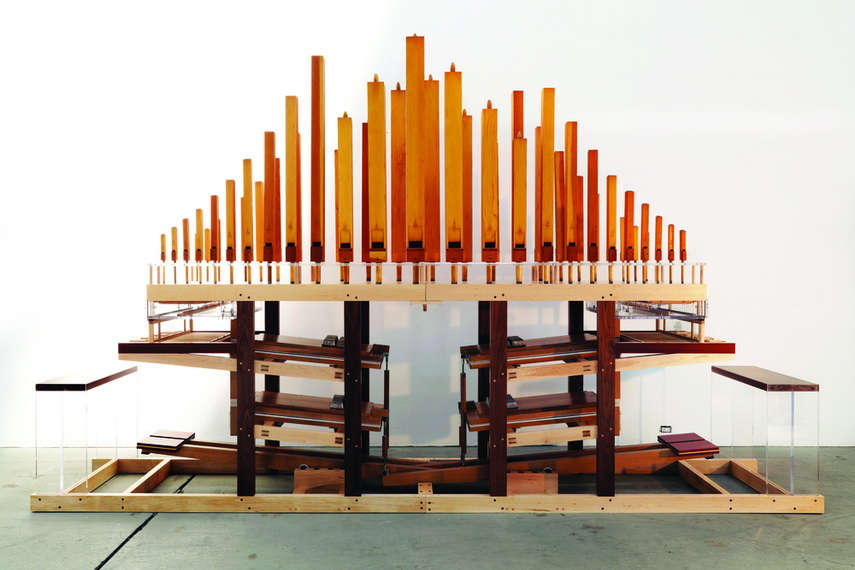 Becoming Conceptual Artist
Tauba Auerbach was born in 1981, in San Francisco. Growing up in a family of theater designers directed her from an early age towards arts and naturally, the desire to become art professional was not surprising. In 2003 she graduated from Stanford University with a BA in Visual Art and in parallel with the studies from 2002-2005 was apprenticed and worked as a sign painter at New Bohemia Signs gallery in San Francisco. From that period Auerbach's activity is pulsating since she realized numerous solo projects and collaborations on the fringes of media and genre and exhibited constantly in museum and gallery context.
The matters of artwork reduction in a favor of experimentation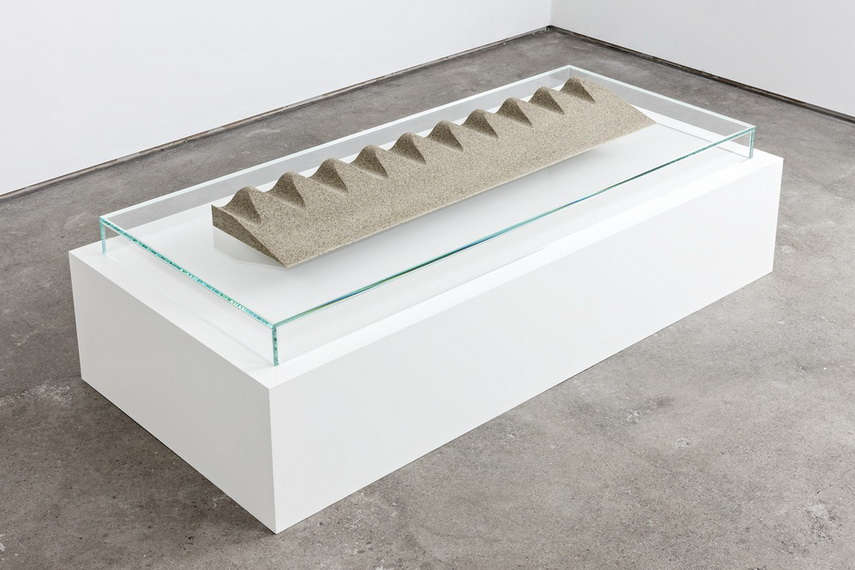 Refined and Subtle Aesthetics
At first glance, the projects of Tauba Auberich are of the conceptualist ones. Nevertheless, influences from minimal, op and kinetic art and even Fluxus movement are rather obvious. Despite the fact that minimalist and simplified interventions she produces transfer the artist's interest in manipulating with systems, modules or formations, it's the wit that makes them progressive and different. As a matter of fact, the art practice of Auberich functions as a reflection of contemporary visual respectively digital culture and a subverted reply to the quote Less is More by famous modernist architect Mies Van Der Rohe often used to describe reduced forms and concepts.[1]
The hybrid musical objects of Tauba Auerbach are impressive, yet utilitarian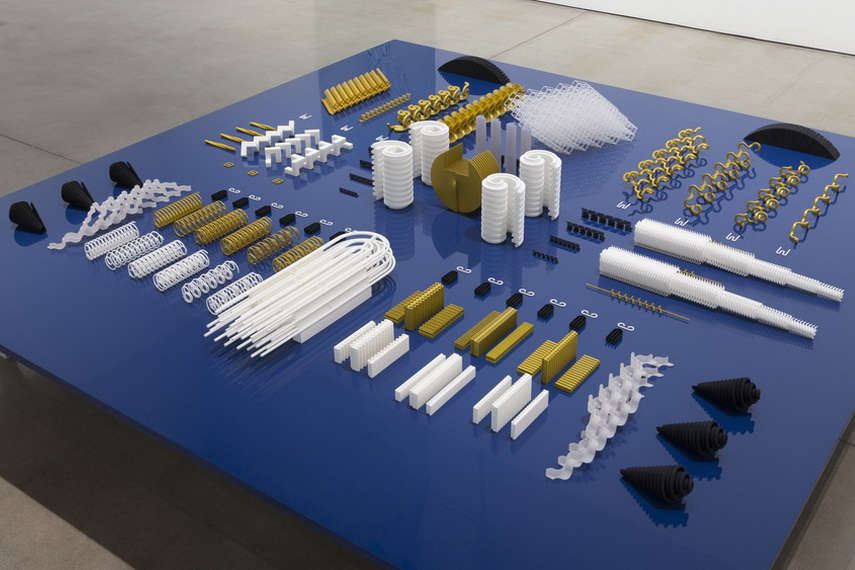 From Book Design To Musical Sculptures and Back
Great role in Auerbach's artistic career presents Diagonal Press, a publishing unit that has founded in 2013. Throughout this agency, she publishes books, type specimens and promotes other items such as badges and manipulatives, which still is in contact with her art. It appears to be the extension of her previous experiments on with text, fold and grain paintings, etc. Although the artist was mainly focused on restrictions of two-dimensional surfaces, with hybrid musical objects, which are in between traditional sculpture and a musical instrument, she went one step further engaging even participation and performance in her work.[2] Therefore, by activating mind, body and soul at the simultaneously she accentuates the aim of her experiments – reaching into other realm or rather creating an atmosphere of contemplation in the terms of different dimensionality.
Programmatically formed installations have become the artist's trademark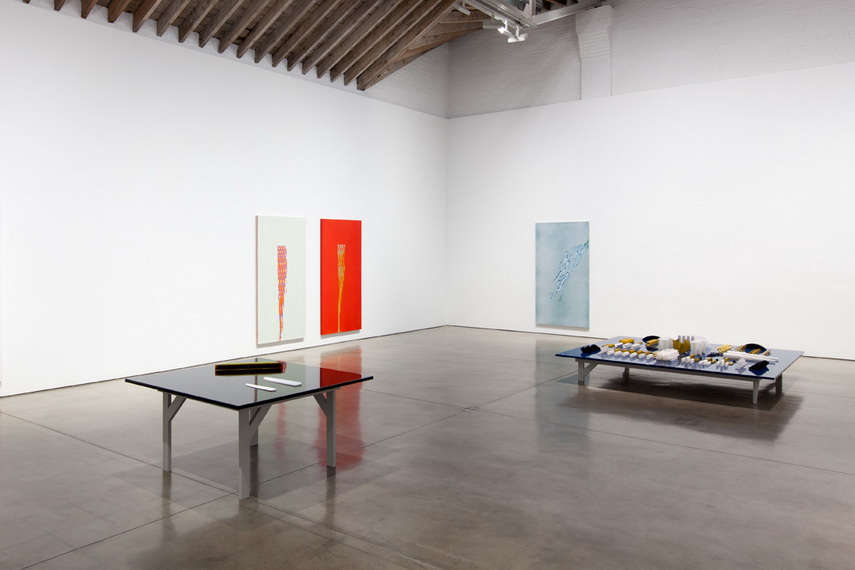 Peripheral Vision Woven in Art Practice
The art of Tauba Auerbach seems to be constantly sleeping away in regards to a category or genre. Her conceptual grip is similar to a surgical incision, it is meticulous but intended to remove some kind of condition. Therefore, it is not relevant for Auerbach's work to be classified since it's constantly stirring from conventional art narratives and transforms over and over again. The last but not the least layer of her exceptional work is the importance of female experience and it's indivisibility from the crafts. The specter of activities that involve the processing of materials suggest not just mere artistic infatuation, yet those gestures reflect the artist's independence and vigor which makes it related to feminist strategies in art.
Tauba Auerbach lives and works in New York.
References:
Fisk, C. (2012): Tauba Auerbach's Peripheral Visions, Art in America Magazine, [December 1,2016]
Alfonso, E.A. (2016): Tauba Auerbach'S Projective Instruments, V Magazine, [December 1,2016]
Featured image: Portrait of the artist in front of her work, photo credits brooketestoni.com
All other images for illustrative purposes only