Telmo Miel is a Dutch artistic duo, best known as muralists and image makers while combining spray painting styles with classic Realism, Abstraction and Surrealism.
From Codex Inferno to Telmo Miel
Telmo Pieper and Miel Krutzmann are the names behind Telmo Miel artistic machinery. Telmo Pieper was born in Rotterdam, Netherlands where he graduated from the Willem de Kooning Academy. He is a creator, image maker and a contemporary graffiti artist. Miel Krutzmann also received his degree from the Willem de Kooning Academy in Rotterdam, and he is a mural painter and illustrator, who started drawing as a child and never stopped. Together, they share a fascination for realistic imagery and are currently making life-sized wall paintings using spray-paint all over the globe.
They met at Willem de Kooning Academy in 2007 when Miel was painting walls with spray paint for several years already and he was mostly spraying with artist Amok. So, he showed Telmo the possibilities in muralism. Telmo had never worked with a spray can before he met Miel as he was making only drawings and painting in Photoshop. While studying, they created a graffiti crew named Codex Inferno.
"We started a crew called Codex Inferno. Together with a third person who will remain unnamed. Telmo and I always had the biggest ambitions, and really wanted to get up in the higher levels of street-art and graffiti, to do big walls and make a living doing what we love most… Our third partner at that time had a different idea about things, so we decided to give him the name, and go our separate ways."
From 2012 they continued as TelmoMiel and as a duo.
Sober concept store
Telmo and Miel biggest passion is to create big murals, paintings on canvas and illustrations for magazines like Playboy, Nusport etc. Telmo has a great eye for photography and filming as well. Miel on the other hand has a lot of experience in producing music for the group 'Brandwerk'.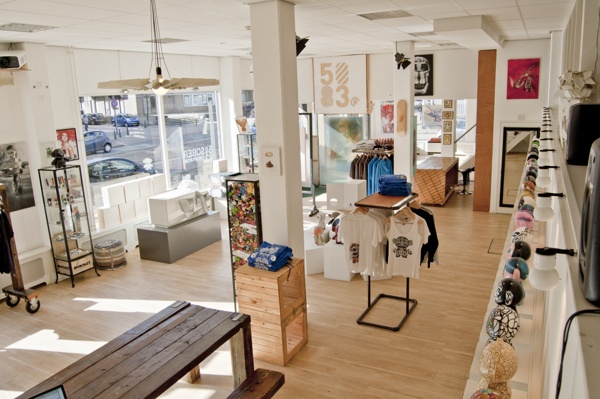 In 2012, these two artists decided to take their skill and ambitions to the next level, starting the creative company titled TelmoMiel. Their studio and store can be found in Rotterdam, under the name Sober concept store, the overall creative platform by their academy-friends – all of them with their own set of skills, so endless conceptual combinations were made possible.
Telmo and Miel enjoy working in realistic styles - with lots of contrast in subjects between them. They work separately on ideas for murals and come together with the sketches. The result is usually very surrealistic, with great attention to detail. They always work on one piece together, able to switch places if necessary or wanted.
One Day Festival in Antwerp
In 2013, Telmo Miel added a piece in Belgium to their resumé.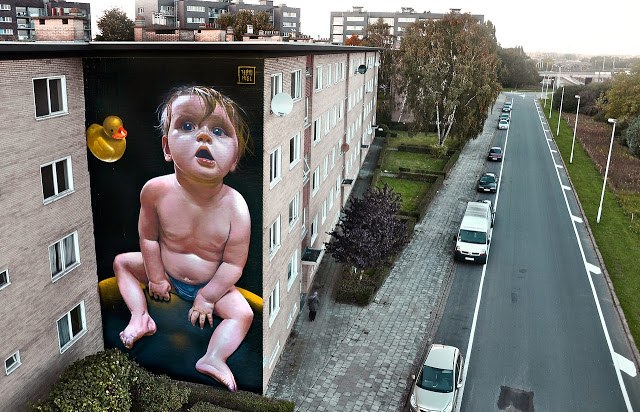 Using their hyperrealism skills, they painted on a building in Antwerp a tall portrait of an inquisitive baby and her rubber duck. The mural was created for the Day One Festival, an expo of art, music, workshops, and a screening of the very important film Wild Style, a 1983 hip hop film produced by Charlie Ahearn.
Kiddies Arts by Telmo Miel
In 2014, Telmo Miel has recreated a series of drawings by kids, applying an adult artist's level of detail. This digitalized series of work is titled Kiddies Arts, and were inspired by Pieper's drawings when he was only four years old.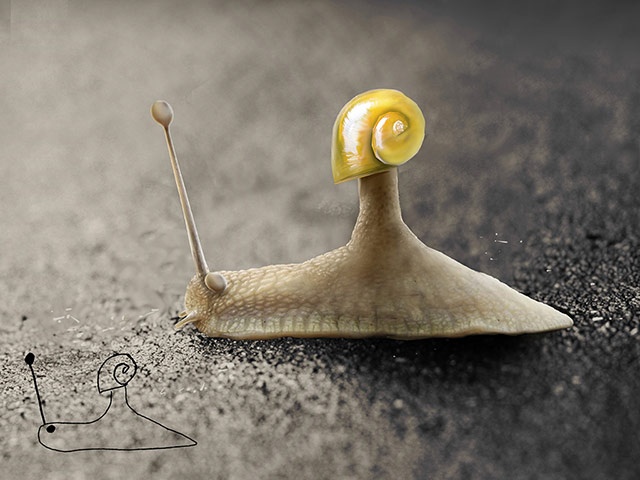 Pieper discovered these drawings and decided to turn his childhood creations and reincarnate them into beautiful works of art with the use of digital painting. As the artists believe this combination of child's drawing and digital recreation sends a message of how complex the brain truly becomes as we age – "we become fundamentally more complex as we age."
Glove Stories Exhibition
In 2015, their exhibition Glove Stories was held at Street Art Gallery in Dortmund, Germany.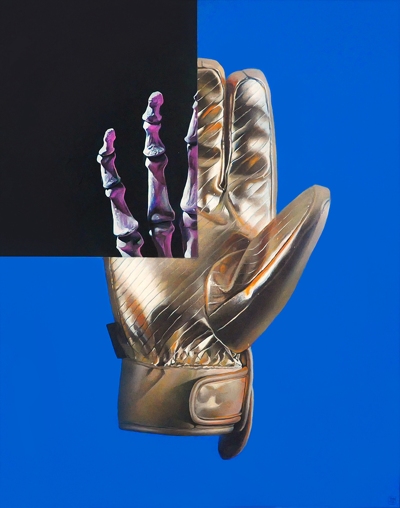 All artworks from the show were created by using paint, brushes, pens and just a bit of spray can, and they all have a glove integrated in the image. The thing with glove started when they added the 'g' to the word 'love' in song and film titles, just for fun. Soon, they got stuck with it, and the result is this exhibition.
"We don't always intend there to be symbolism, but people often seem to think there is. Most important thing is that the art speaks to the viewer, if not specific in concept then in abstract form or feeling."
Telmo and Miel live and work in Rotterdam, Netherlands.