Terry Richardson is among the best-known high-profile fashion and portrait photographers in the United States. Richardson was raised in Hollywood, CA, and because of this constant exposure to glamorous lifestyle and celebrities, the artist has become a fixture in the New York and Los Angeles fashion scene, where his signature look of aviator sunglasses and handlebar mustache are as recognizable as his sexually explicit photo shoots. His playfully erotic images of celebrities were described by the New York Times as glossed-up 1970s porn chic photo. The photographer never shies away from offenses and risks – he is famous for his sexually explicit photo books, controversial statements in the news and provocative portrayal of celebrities. Thanks to his extreme open-mindedness and flamboyant approach, Terry's fan base consists of both regular people and most diverse celebrities.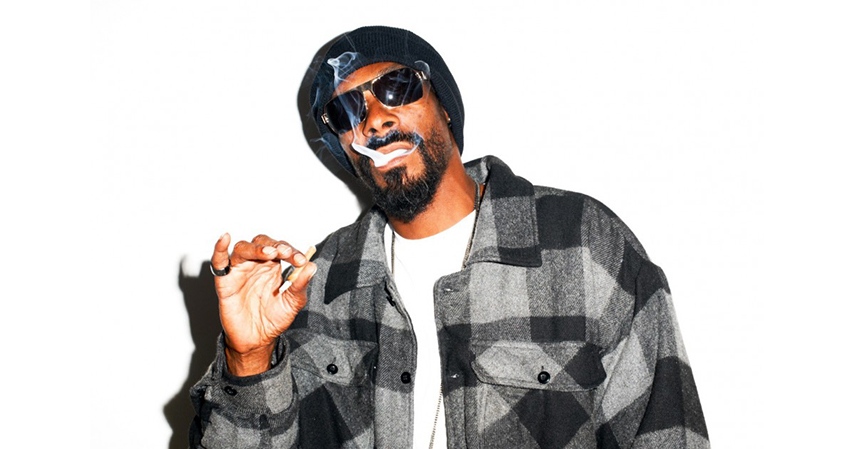 Early Life and Interest in Music
Terry Richardson was born in New York City as the son of Norma Kessler who was an actress and Bob Richardson who was also a fashion photographer. Unfortunately, Richardson's father has struggled with schizophrenia and drug abuse through Terry's childhood. After the unavoidable divorce of his parents, Richardson moved to Woodstock, New York, where he started living with his mother and his step-father. Later on, Richardson made a long trip and moved from cold NYC to the always sunny Hollywood neighborhood of Los Angeles, where he attended high school. During his teenage days, Richardson didn't have much interest in photography – instead, he wanted to be a punk or a rock star. He even learned to play bass guitar and entered the punk rock band The Invisible Government. Following this debut experience in the world of music, he played bass for many other punk bands in Southern California, such as Signal Street Alcoholics (SSA), Doggy Style, Baby Fist and Middle Finger. However, thanks to his experiences with the music scene of Los Angeles, he developed a certain predilection for visual expression, especially when it comes to capturing celebrities and their turbulent daily lives.
After the unavoidable divorce of his parents during his early childhood, Richardson moved to Woodstock, New York, where he started living with his mother and his step-father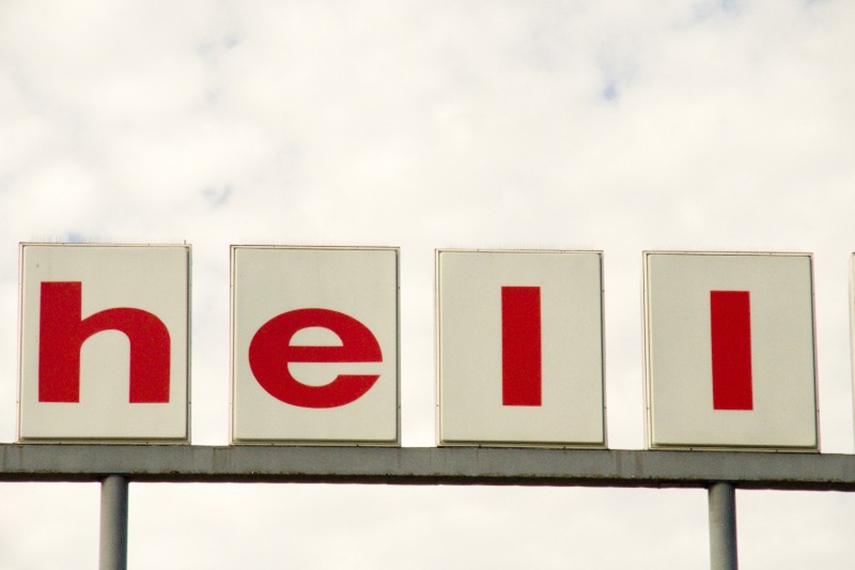 Richardson's Career in Photography
Richardson has got his first snapshot camera in 1982, as a gift from his mother. Naturally, he started using this modest camera to document the life and events of the punk rock scene in California, which was very rich and active at the time. In the early 90s, Richardson decided to quit music for good and he moved to the East Village in New York City, which was a life-changing decision. At the same time, he wanted to dedicate himself to visual arts and he started shooting the dynamic scenes of New York City's nightlife and its many quirks. Thanks to his memorable nightlife photographs, Richardson's photoshoot in New York City was his first big success. He was recognized by the media and his first fashion photographs were published in famous Vibe magazine in 1994. After this successful first-time showing, Richardson decided to stay in the world of photography. He became the main photographer at an advertising campaign for fashion designer Katharine Hamnett. This 1995 campaign is best known for images of so-called "skinny" models dressed in short skirts so that their pubic hair is showing. Katharine Hamnett was very content with Richardson's visual aesthetics and they continued their collaboration. Around the same time, Richardson has moved to London to keep working on advertising campaigns, which became his specialty. After he moved to London, he also started collaborating with prestigious European magazines. Richardson's success in Europe was one of the main factors that launched him into the world of glamor photography.
Thanks to his creative nightlife pictures, Richardson's shoot in New York City was his first big success and a true departure point into the world of glamor photography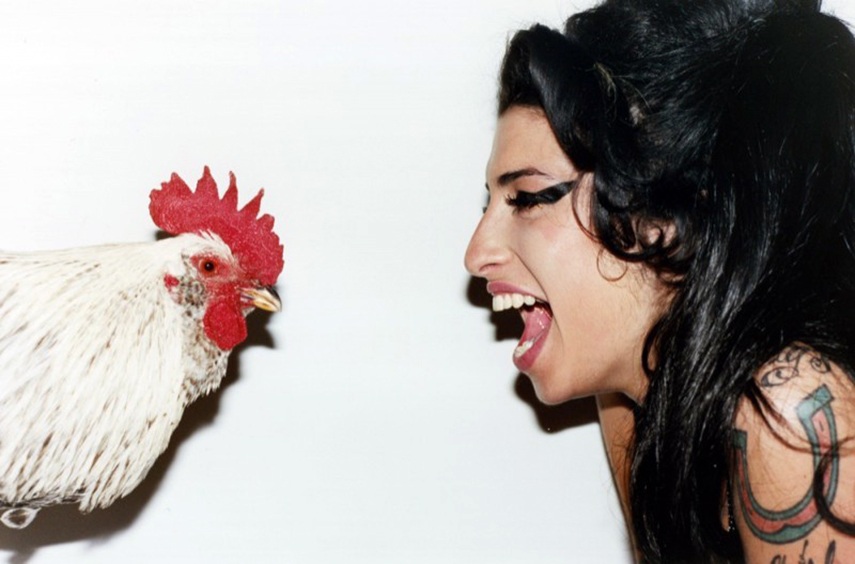 International Exhibitions and Fashion Campaigns
He held his first gallery exhibition at Alleged Gallery in 1998 and it was entitled These Colors Don't Run. The show coincided with the release of Terry's first book called Hysteric Glamour. Richardson grew fond of Alleged Gallery and he had another show with them a few years later, entitled Smile. When it comes to his early international shows, Richardson had his first French show at famous Galerie Emmanuel Perrotin in Paris, in 1999. The following year, his exhibit called Feared by Men Desired by Women was shown in London, at Shine Gallery. Throughout his career, Richardson has shot the campaigns of fashion brands and designers such as Marc Jacobs, Aldo, Supreme, Sisley, Tom Ford, and Yves Saint Laurent. He has done work for magazines such as Rolling Stone, GQ, Vogue, Vanity Fair, Harper's Bazaar, i-D, and Vice. He has also produced several campaigns for Diesel, including the Global Warming Ready, which won a Silver Lion for Print at Cannes Lions International Advertising Festival in 2007. Throughout the years he has also produced several private portraits for the company's founder, Renzo Rosso. In September 2011, they hosted a mutual book launch together with fashion editor Carine Roitfeld, at Colette in Paris. In 2012 Richardson embarked on his first solo exhibition at Los Angeles's OHWOW Gallery. The exhibition was titled TERRYWOOD and ran from February 24 to March 31, 2012.
Throughout his career, Richardson has shot the campaigns of fashion brands and designers such as Marc Jacobs, Aldo, Supreme, Sisley, Tom Ford, and Yves Saint Laurent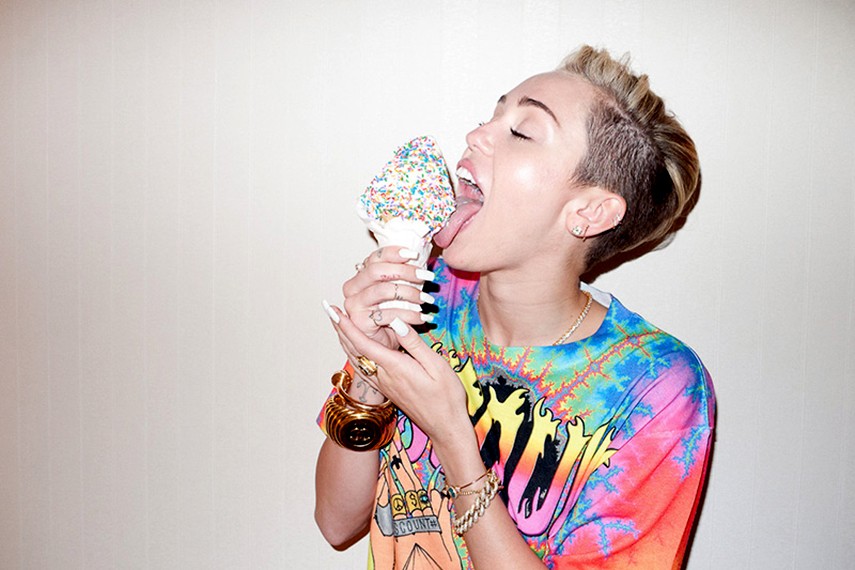 Main Motifs and Popular Daily Life Stories
Richardson's work revolves around repetitive themes including celebrities, sexual ideas, nudity and unusual humor. Initially, his subjects were photographed with a white background; however, gradually he began using different backdrops. Apart from photographing his subjects, Richardson poses with them in many pictures as well. In some pictures, he lends his glasses to his subjects so they could pose pretending to be him and he could pose like them. Despite the versatility of pieces, the artist is best known for these openly adult images, which feature full-frontal nudity and both simulated and real sexual acts. Richardson's style and his creative approach to photography have changed over time - initially, many of his subjects would be shot in a studio before a white background but he eventually began using more complex studio backdrops as well. When it comes to the photographers he admires, Richardson mentions Larry Clark, Nan Goldin, Diane Arbus and Robert Frank as his major influences. Many photos of Richardson's life, from professional to extremely personal, are documented daily on his blog, Terry's Diary, and his twitter boasts over 200,000 followers. Richardson's photos have caused a great deal of controversy throughout much of his career because of their explicit erotic nature.
Richardson likes to share provocative imagery and his work revolves around repetitive themes of fashion model shoots and their powerful web presence, nudity, and humor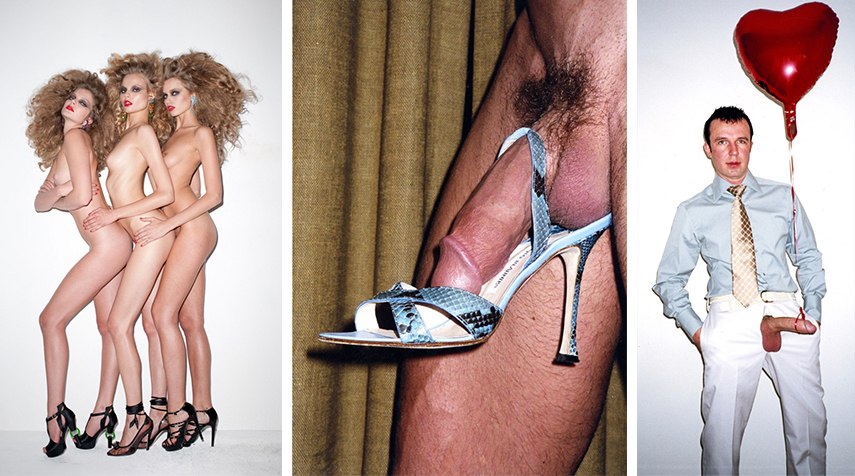 Non-Sexual Portraiture: So-Called Highsnobiety
Richardson is also known for his nonsexual portraiture, which includes both black and white and color photographs of glamorous celebrities, such as catwalk models, actors, actresses, and most popular pop, rock and alternative singers and musicians. The artist has taken portraits of a wide variety of celebrities and politicians, including Sharon Stone, Gwyneth Paltrow, Lil' Kim, Cameron Diaz, Megan Fox, Lindsay Lohan, Kat Dennings, Liza Minnelli, Katy Perry, Kate Moss, Miley Cyrus, Miranda Kerr, Kim Kardashian, Samuel L. Jackson, Jared Leto, Amy Winehouse, Marilyn Manson, Nicki Minaj and even Barack Obama. His photographs of celebrities have been published in numerous books, including Hysteric Glamour from 1998, Terryworld from 2004, Kibosh from 2006, and Lady Gaga x Terry Richardson from 2011, which was a year-long collaborative project geared towards documenting Lady Gaga's career. In 2011, he organized a show called Mom & Dad at the Half Gallery in New York City, where he showcased a collection of his personal photographs and memories of his parents. The event was accompanied by a monograph published by Morel Books and it was extremely well-visited.
Richardson is also known for his nonsexual portraiture, which includes both black and white and color photographs of glamorous men and women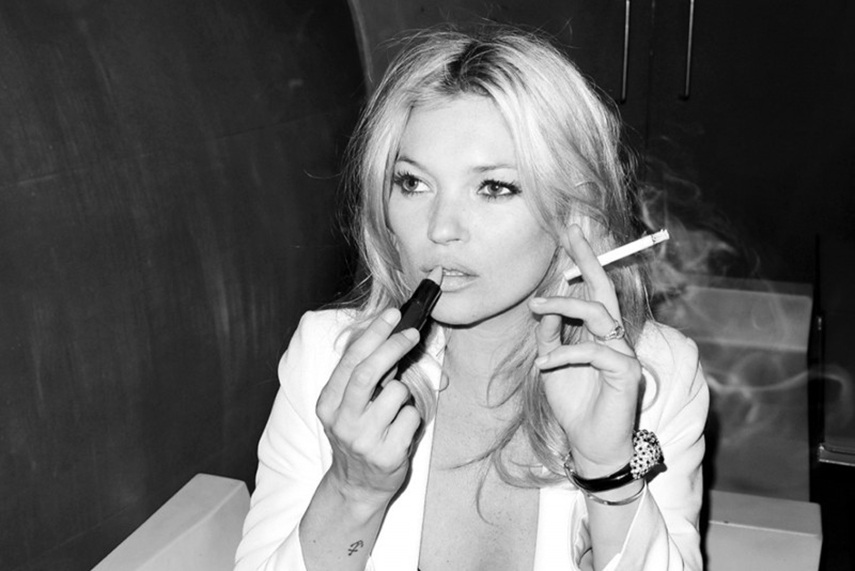 Sexual Assault Accusations
It is not surprising, given the explicit nature of his photographs, that Richardson was accused several times of trying to coerce various young models to engage in forced sexual acts and poses during fashion shoots. Some of his models such as Rie Rasmussen, Jamie Peck, and Charlotte Waters have accused him of inappropriate and indecent sexual behavior, assaults and exploitation of female fashion models. Richardson has denied all the allegations against him. He claims that all the statements against him are false and he decisively considers himself a respectful photographer who has a strictly business relationship with his clients. Another group of Richardson's model clients such as Noot Seear, Daisy Lowe, and Charlotte Free have defended his attitude. Marc Jacobs, an American fashion designer, has also confirmed that Richardson is neither an ill-spirited person nor an unprofessional photographer.
Richardson was accused several times of trying to coerce young models to engage in forced sexual acts, but he was defended and supported by the co-founder of Vice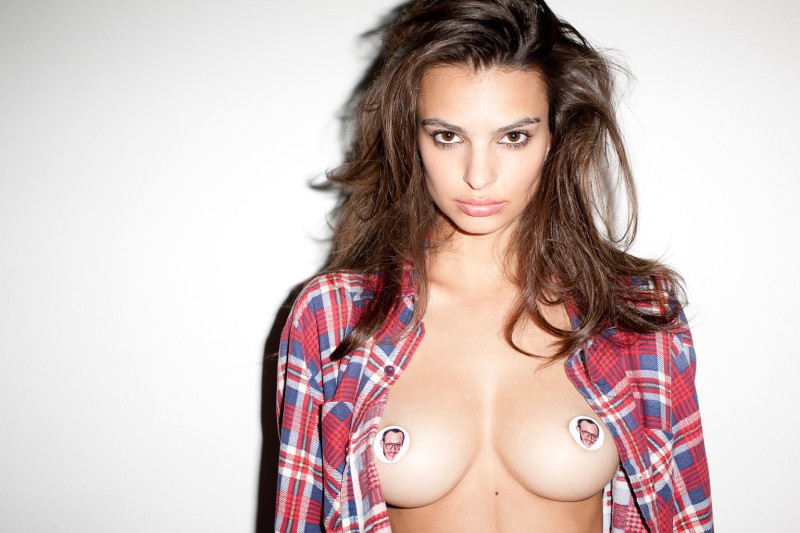 Directing New Music Videos
Besides his career in photography, Richardson has been an active producer of music videos ever since the late 1990s. His best-known works include videos for Death in Vegas and Primal Scream and also an alternate music video for Find a New Way by the band called Young Love. Richardson has also directed the music video Red Lips by Sky Ferreira and made a cameo appearance in Thirty Seconds to Mars's video Hurricane. In 2013, he was collaborating with Beyoncé during the filming of her single XO, which took place at Coney Island in NYC. Talking about his more recent works, he directed Wrecking Ball by Miley Cyrus and a video for model Kate Upton, who performed the Cat Daddy dance for Richardson in his studio. In 2012, he filmed a documentary about the life of pop star Lady Gaga. The reception of Richardson's video works is quite mixed. Co-founder of the eminent Vice magazine, Gavin McInnes, supported Richardson's work by saying that he was criticized only by the feminists.
In 2012, Richardson filmed a documentary about the pop star Lady Gaga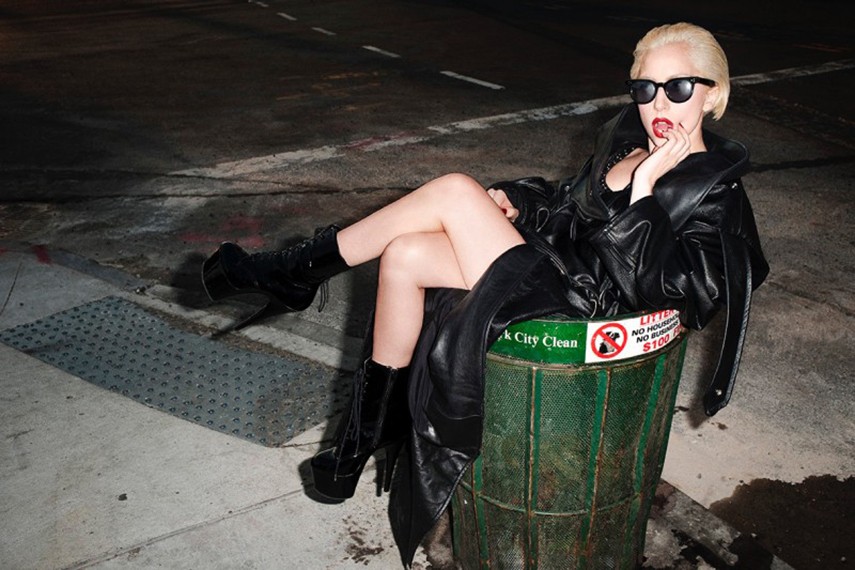 Sin and Sanctity near Each Other and Equally Welcome
Terry Richardson's imagery is abundant in many controversial topics such as sexuality, violence, loneliness, cruelty and idolatry. On the one hand, violence, loneliness, and especially sex seemed to be everywhere, but never far away was the promise of salvation, the love of Jesus, and the fear of turning your back on God. I soon became much more interested in the complicated relationship between desires and fears, beauty and vulgarity, says Richardson about the nature of his work. His goal isn't so much to emphasize the shocking and disturbing issues, but rather to observe them as a part of a larger picture which includes the entire span of human emotions and values. The artist claims that the opposite parts of this spectrum are not that far away from each other – for example, the objects of religious reverence, such as icons, might be the predecessors of the 21st-century so-called fashion and movie icons, which are as adored as the real, authentic icons in the past. One thing which doesn't change over time is surely human nature, with all of its needs for sins and sanctities and anything in between.
Terry Richardson lives and works in New York City.
Featured image: Terry Richardson - Self-Portrait
All images copyright of Terry Richardson