Semor is a French graffiti artist and muralist whose compositions include a surreal mixture of exaggerated figures and objects. In his works, Semor uses elements such as dilapidated building, construction sites, or shanties, creating around them magical compositions. He uses these for their rhythmic nature, which gives his works a feeling of distortion of time and space, and leaves them open to viewers' interpretation.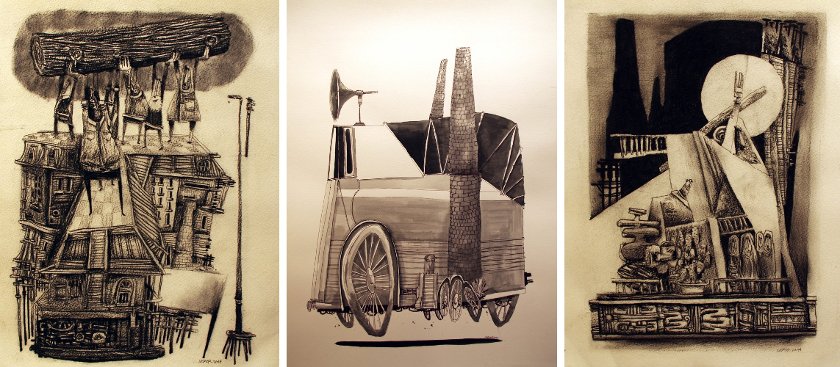 Semor and Ador
Semor has a long standing collaboration with Ador, who is also an internationally recognized street artist in his own right. They started working together in 2013. Since then, they have created paintings and large-scale murals in North America, Asia and Europe. In 2015, they held pop-up show at the Vertical Gallery in Chicago where they also completed two street murals, using their distinctive, complementary styles and fantastical visual language.
Ador and Semor have worked together since 2013 creating painting and large-scale murals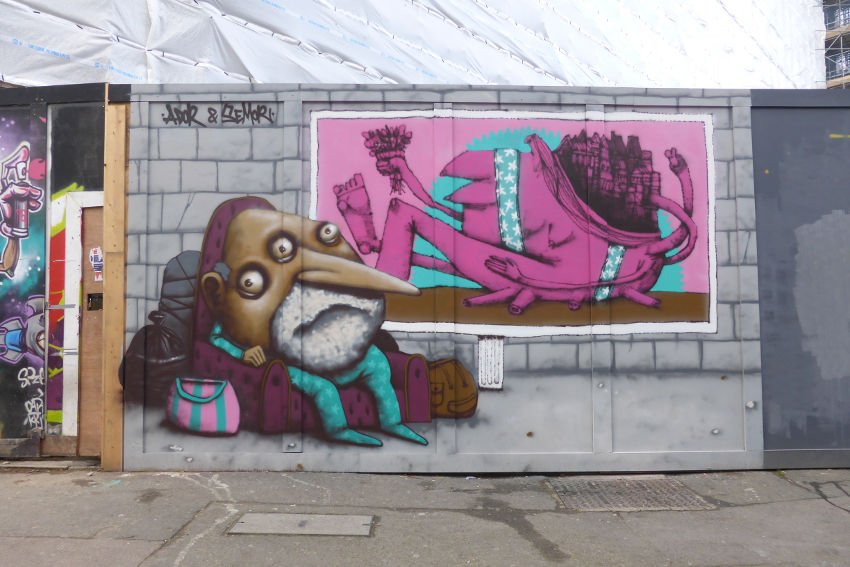 The Art of Semor
Semor derives his inspiration from often unnoticed everyday objects such as dilapidated buildings, areas in transition and trash abandoned in the streets to create his amazing otherworldly systems that interact with and intersect architecture, object, and scene. Lead by an automatic drawing style, which often command his compositions, Semor creates works that feature countless tiny details which all serve as a pretext for different interpretation.
He is represented by the Vertical Gallery in Chicago, IL, United States.
Semor lives and works in France.
Featured image: The Semor - Photo Credit Lois Stavsky
All artwork images courtesy of the Vertical Gallery