Thomas Buildmore is an American curator, and conceptual and neo-pop artist known for his graffiti and paintings. In 2004, Buildmore graduated from the School of the Museum of Fine Arts (SMFA). His artworks are recognized and highly acclaimed by numerous publications such as the Philadelphia Inquirer, The Boston Herald and The Boston Globe. Thomas opened an art studio in 2007, called Overkill Studio (sometimes written OVRKILL Studio), in Boston, Massachusetts. Two years later, he moved to Philadelphia. With the help of photographer and artist Dan King, Thomas opened Overkill Studio Philadelphia. It is a large space, where many artists may enjoy and develop their artistic expression.
Neo-Pop Works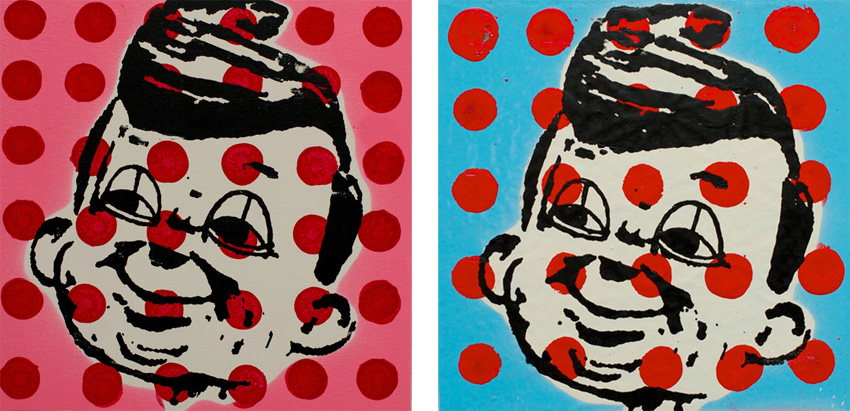 Together with fellow artist Scott Chasse, Buildmore is behind an art project/installation/exhibition titled Paint it Now. The project was held in 2012 at Space 1026, and it involved eighteen local and visiting artists creating black-and-white paintings on the gallery's walls. Buildmore and Chasse were the first artists to "take the brush", breaking the ice and allowing the other artists to build up on their creations. None of the artists who participated in the installation were paid to do so, because as Thomas said, "it's not about money."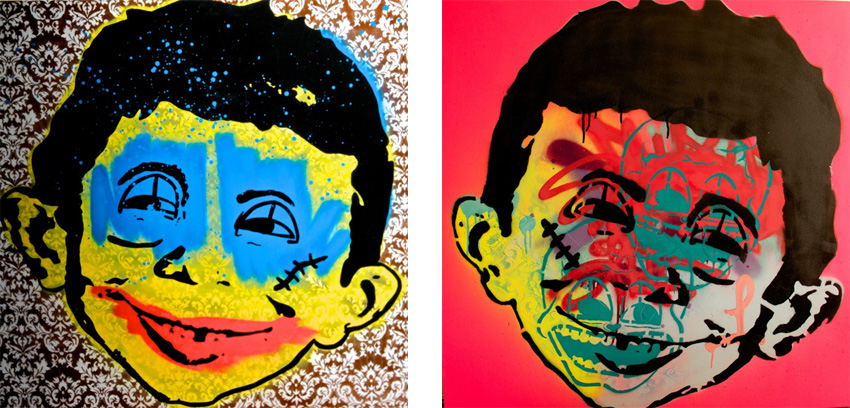 Buildmore participated in many exhibitions, both solo and group. Semiopticon is one of his more notable one-man exhibitions. It was held at Leonard Pearlstein Gallery in Philadelphia in 2009. He was also one of the artists whose works were displayed at Woodward Gallery's group exhibition Sur-Real in 2014.
At Converge Gallery in Williamsport, Pennsylvania
Thomas Buildmore is represented by Lot F Gallery from Boston, and Woodward Gallery from New York City.
All images copyright © the artist