Thomas Joshua Cooper is an American artist, and one of the best contemporary landscape photographers. His photographs are stunning, meditative works, printed with selenium-toned silver gelatin, and centered around issues of landscape, cartography, historical and cultural geography. He also writes poems and haiku books, inspired by nature, just like his works.
Landscape Photography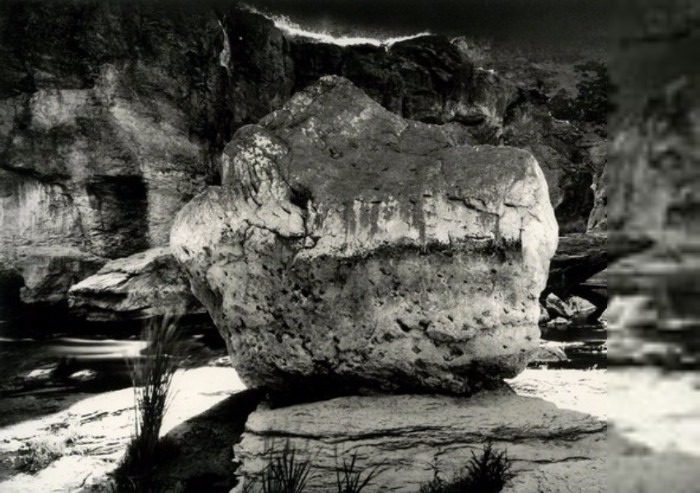 Biography
Cooper was born in San Francisco, California in 1946, but lived in Scotland for many years. He is the son of a white American mother and an American Indian father.
He attended Humboldt University in Arcata, California and earned his Bachelor of Arts in Special Studies – Art, Philosophy and Literature in 1969. Later on, he went to University of Mexico in Albuquerque, where he obtained his Master of Arts. In the early seventies, he settled in the United Kingdom. Cooper started working at the Glasgow School of Art in Scotland, where he founded the Department of Photography in 1982. He still works there, as Senior Researcher and Professor of Fine Art.
The photographer is married to Catherine Alice Mooney, with whom he has two children, Laura Indigo Cooper and Sophie Alice Cooper. Thomas spent 90 days visiting unknown and known places in the Antarctic, where he discovered an uncharted island and named it after his wife.
Images from Scotland, 1997-2014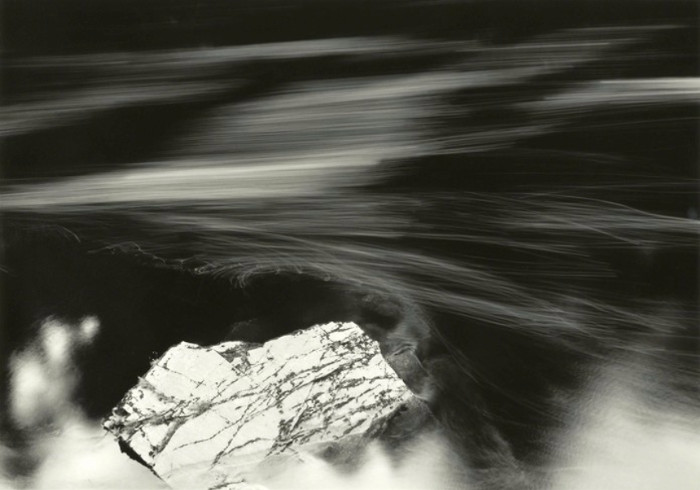 Works of Thomas Joshua Cooper
In 1969, the photographer began his career on April Fool's Day. Ever since that day, he has used just one camera, an 1898 wooden field camera. In the very beginning of his career, he decided to only photograph outdoors and to make just one exposure per photo. He traveled to far-reaching and isolated locations around the world, just to create a photograph with his Agfa camera and specially made photographic plates.
Cooper can be compared to artists Richard Long and Hamish Fulton, he is a traveler and a nomad, who makes superb photographs around the globe, often in harsh conditions. He finds the location on a map, tracks it down and takes a photograph, which can involve days, weeks or months of preparation.
In his ongoing Atlas Project, which began in 1989, the photographer has explored and captured landscapes on all five continents that surround the entire Atlantic Ocean, ranging from South Africa to South America. The project aims at developing a dialogue between the worlds – the old and the new. He has documented important geographical and historical points from Scandinavia to Antarctica. He is probably the first person to reach all the extremities of the Atlantic Basin.
Thomas Joshua Cooper - Bridal Falls

Inspiration
One of the most distinctive and celebrated photographers today was influenced by the works of the f/64 group, active in the 1930s and 1940s. The figures that have inspired him include Ansel Adams, Edward Weston, Paul Strand, Alfred Stieglitz and Robert Frank.
Awards
In 1970 he received the John D. Phelen Award in Art and Literature, and in 1978 the National Endowment for the Arts Fellowship in Washington, D.C. In addition, Cooper received a Guggenheim Fellowship in 2009. In 1994, he attained the Major Artist's Award by Scottish Arts Council in Edinburgh, Scotland, whereas in 1999 he received the Major Artist's Award by Lannan Foundation in Santa Fe, Mexico. He was also awarded a Creative Scotland Award in 2005. In addition to that, he was named a Royal Scottish Academician.
From Scattered Waters, Sources Streams Rivers Solo Exhibition

Exhibitions
Cooper's photographs have been exhibited extensively around the world, in major international venues, such as Esbjerg Museum of Modern Art in Esbjerg, Denmark; Calouste Gulbenkian Foundation in Lisbon, Portugal; The Tate in St Ives, United Kingdom; Cleveland Museum of Art in Cleveland, United States; The Modern Art Museum of Forth Worth, and the Serpentine Gallery in London, United Kingdom, PaceWildenstein in New York, United States; Museo de Arte Contemporanea de Vigo in Spain; the Rubicon Gallery in Dublin, Ireland; Unosunove Arte Contemporanea in Rome, Italy; the Travelling Gallery in Edinburgh, Scotland; Haunch of Venison in the United Kingdom; the Lillie Gallery in Milngavie, Scotland; GMG Gallery in Moscow, Russia; and Bafa Foto in Geneva, Switzerland.
Collections
Thomas Joshua Cooper's works are part of many important collections, in over 50 museums and public collections, such as The Art Institute of Chicago, in Chicago, USA; Denver Museum, Colorado, USA; The Victoria and Albert Museum in London, England; The Arts Council of Great Britain in London, England; Kelvingrove Gallery and Museum in Glasgow, Scotland; La Bibliotheque Nationale in Paris, France; Princeton University Art Museum in Princeton, New Jersey, USA; Museum of Fine Arts in Houston, Texas, USA; The J. Paul Getty Museum, The Sam Wagstaff Collection in Los Angeles, California, USA; Carré d'Art in Nîmes, France; The Tate Gallery in London, England; Los Angeles County Museum of Art (LACMA) in Los Angeles, California, USA; Boston Museum, USA; Centro Atlantico de Arte Moderna in Los Palmas de Gran Canaria, Spain; George Eastman House in Rochester, USA; Baltimore Museum of Art in Baltimore, USA; Los Angeles County Museum in Los Angeles, USA; and many others.
The artist is represented by Ingleby Gallery in Edinburgh, Scotland.
Thomas Joshua Cooper lives and works in Glasgow, Scotland.
All images copyright © Ingleby Gallery and the artist