Internationally acclaimed for his explorations of photography, Thomas Ruff is best known through his serial works, portraits and digital images. Ruff's series of photographs of interiors of German rooms received first critical attention, in the past. During the 1980s the artist created large-scale works in color, displaying building facades and printing them in monumental sizes, changing the outlook on architecture. Thomas is well known for his somber portraits of friends that have a unique aesthetics of police photographs from the 1970s. Although he is undoubtedly a talented photographer, it is what he does to photographs that mark his work apart.

The Body of Photography
Having studied photography at the Düsseldorf Academy of Art, alongside famous photographers Bernd and Hilla Becher, Thomas' chosen medium is photography. Still, one is inclined to say he is a digital artist not merely a photographer. His experiments with altered and appropriated imagery make him recognizable. He would borrow material from a variety of sources, such as newspapers, textbooks, comics, images on the internet, pornography and his old photographed works. Thomas' opus offers more than taking photos, as he might use digital manipulation for one piece and antiquated darkroom technique for another. The artist's series are divided by the most seemingly incompatible categories. His bodies of work include empty domestic interiors, appropriated interplanetary images captured by NASA, computer-generated pop imagery, obscured pornography and abstractions of modernist architecture.
His experiments with altered and appropriated imagery make him recognizable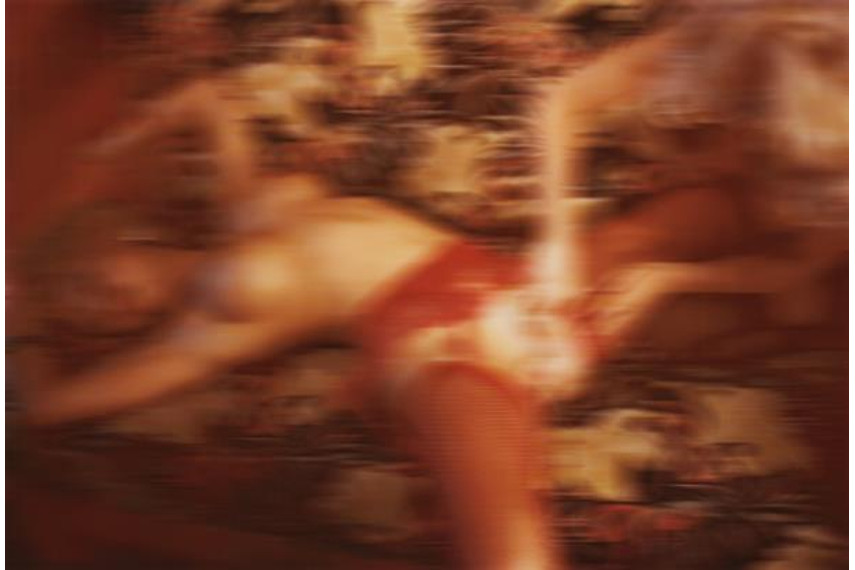 Large-scale Portraits
In the early 1980s, Ruff's series of portraits was the first to receive critical acclaim. This series featured groupings of large-scale three-quarter portraits. The kind resembling a passport or a police photo. The startling level of legibility these photos gained, came through their enlarged scale. Despite Thomas' continuous disavowal of any sociocultural reading of his art, this series seems to beg for such an interpretation. And it is not the only one, as many other photographic series of his induce cultural discourse. However, the artist focuses on aesthetics and process, his opus is eclectic and not defined by genre, theme or method. It is rather his stark imagery, the relative conceptualization of the subject and the subversion of the printed image that characterize Ruff's work.
Series featrued groupings of large-scale three-quarter portraits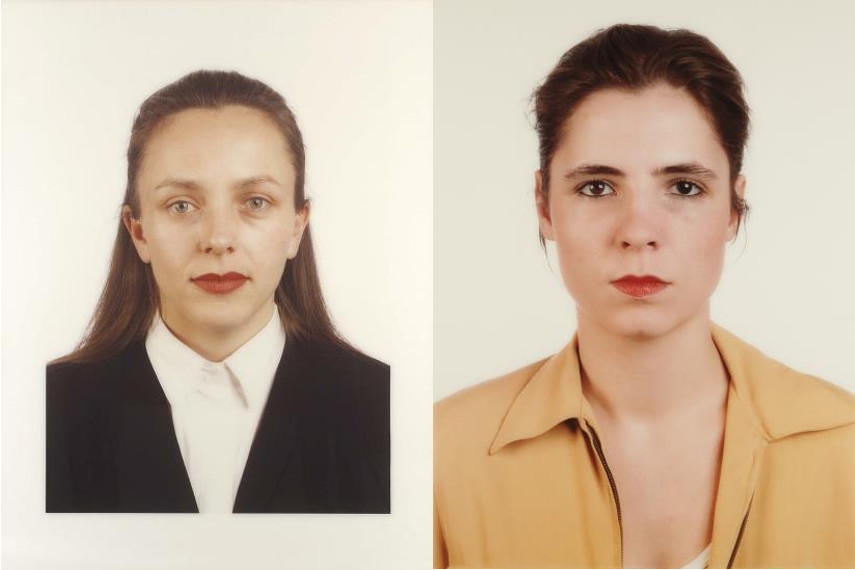 Diving in Colors
There is a good reason why Thomas Ruff is acknowledged as a leading innovator among German artists who launched photography into mainstream art. His photography has never been conservative and rule abiding, but open and explorative. Many genres of photography, such as architectural, astrological, portrait and pornographic, have received new perspectives, thanks to Ruff's means. The artist's exhibition Photograms and Negatives pulls the spectator in an ocean of colors – blues and greens. Diving through these incredible works of art evokes a new sensation. The pieces framed in glass, reflect the viewer and everything that is happening in the gallery, thus giving the feeling as if it was all a part of the exhibition. Done intentionally or not, this extraordinary perception makes everything and everyone a part of the process, collaborating with the artist's current work. As Ruff himself says, making photograms is indeed abstract photography, having only shadows with no real objects – what a perfect metaphor of Plato's cave.
The exhibition with photograms is like an ocean of colors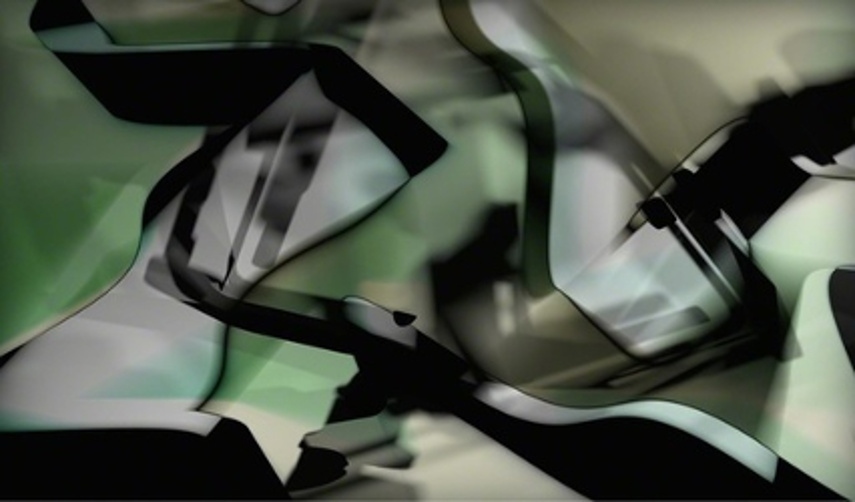 Photographic Genious
Born in 1958 in Zell am Harmersbach, Germany, the artist attended Staatliche Kunstakademie in Dusseldorf from 1977 to 1985. He was a professor here from 2000 to 2006. His artworks are well known all around the world, and his public collections include Metropolitan Museum of Art in New York, Museum of Modern Art in New York, Solomon R. Guggenheim Museum in New York, Hirshhorn Museum and Sculpture Garden, Washington, D.C.; Museum of Contemporary Art, Chicago; San Francisco Museum of Modern Art; Tate Gallery, London; Centre Georges Pompidou, Paris. Thomas Ruff was a pioneer of photography as we know it today, and he keeps surprising the audience with his new ideas and extraordinary talent.
Thomas Ruff currently lives and works in Düsseldorf.
Featured image: Thomas Ruff - portrait - photo via davidzwirnerbooks.com
All images via phillips.com