Thomas Schütte is a German sculptor and draughtsman born in 1954 in Oldenburg, Germany. He attended the Kunstakademie in Düsseldorf (1973 – 1981), where he studied alongside Fritz Schwegler and Gerhard Richter. Although he is one of the leading sculptors of our time, he also works across media in watercolor, and drawings that are of the diaristic form, and are often presented in books. His early work consists of simple architectural models that suggest both ideal and quotidian living environments that draw attention to the social engineering involved in post-war reconstruction. Instead of taking on a role of an influential artist who is also a social leader, dictated by Joseph Beuys, Thomas takes a detached view of contemporary life, which is quite often humorous. His work has often been characterized as non-developmental.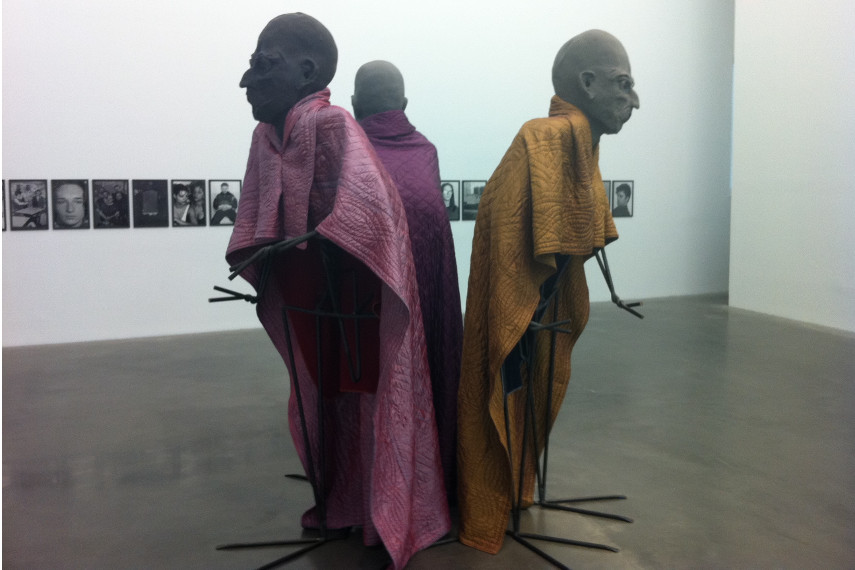 Grotesque or Realistic
A preoccupation with figuration and human conditions became increasingly evident throughout the 1980s and 90s. At the core of Thomas' work is the human being. It takes many forms, sometimes it is grotesque, sometimes realistic, or even a self-portrait, or a portrait of a member of his family. But it is always a person that the viewer confronts. Thomas likes the concept of faces who become drawings or figures, emphasizing the difference in approach. Watercolors are very personal for him, and they give many options on enriching the face and its expression. But what Thomas likes the most is working with the material. Unlike the modern workings of people's brain, like in marketing and advertisement, he likes to work on the face and figure. The artist underlines the importance of both successful and failed tries, which together form a process and not just a product. Somehow, Thomas manages to undermine the form, he gives it a twist. His sculptures reinvent all the rules of facial feature composition, and these weird-looking humans just stand there looking at us.
The human face Thomas creates is often grotesque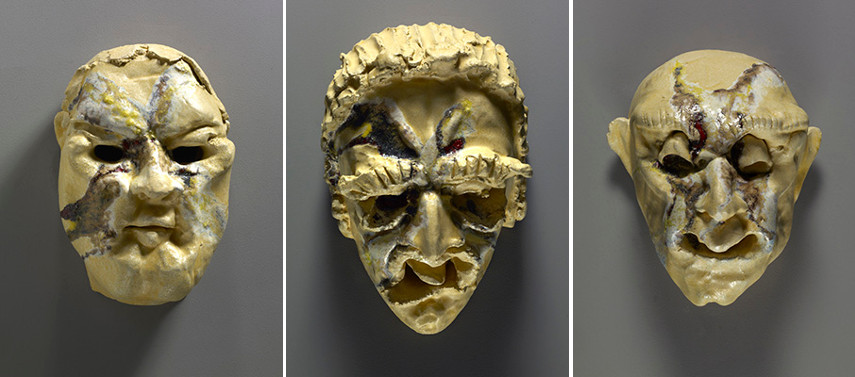 Thomas' Legacy and Foundation
Schütte's works have been exhibited at museums and galleries around the world, such as the National Gallery in London, the Stedelijk Museum in Amsterdam, the Museo Nacional Centro de Arte Reina Sofía in Madrid, and the Los Angeles County Museum of Art, among others. During the 1990s, he created a variety of large-scale public sculptures, such as Large Ghosts(1996), a set of three figures that appear simultaneously robotic and corporeal. More recently, in the late 1990s and 2000s, Schütte began creating other sculptural works, including a series of large, three-dimensional, free-standing heads, as well as a collection of One Man Houses, which are small, detailed architectural models of a modern home. One of his latest exhibitions revolves around a red bronze head. His latest architectural display, opened in 2016, is his own private museum, near Düsseldorf. A very distinctive concrete building with wooden slatting and a convex overhanging roof. The Museum is closed for alterations until April 20th, 2017. Thomas doesn't want to burden his children with his colossal sculptures, after his death, since storing them would be rather expensive. A building that he designed lets him exhibit his sculptures, and store them underground.
Thomas Schütte currently lives and works in Düsseldorf, Germany.
Featured image: Thomas Schütte - portrait(detail), photo via glasstress