The particular interest in fragments of memory led Tim Bengel in creating impressive artworks made out of gold and sand. By employing peculiar toponyms as well as human portraits, the artist managed to both articulate his own experiences and question the very notion of what memory is in the contemporary society. On the other hand, his works provoke with their banality and beauty, especially in a time where it seems as though everything already exists and where art becomes more and more grotesque.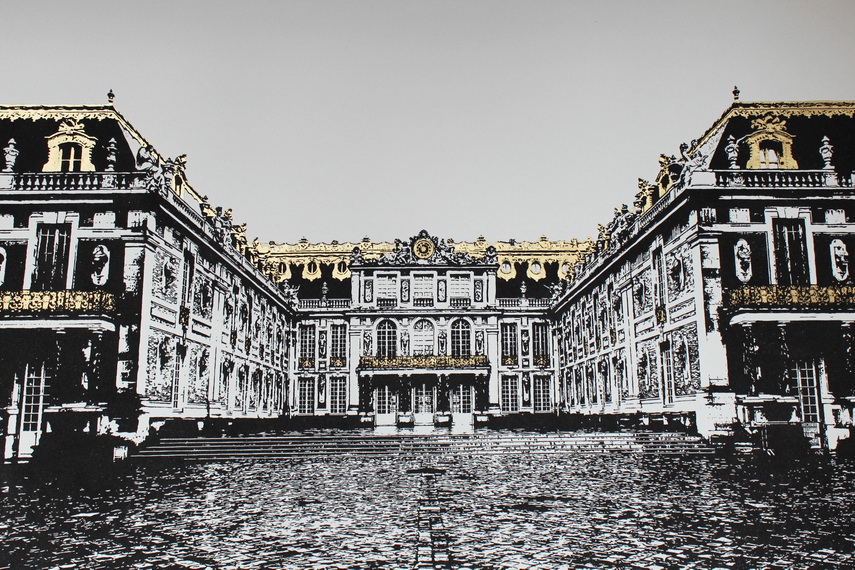 The Artistic Development
Tim Bengel was born in 1991 in the town of Ostfildern in the area of Stuttgart. He was largely fascinated with the works he had seen on his first visit to the Staatsgalerie Stuttgart. After graduating from high school, he tried to find himself by pursuing several different professions, and finally, he chose art since he considers it the most challenging one. As soon as he started working as an artist, Bengel realized that art does not emerge from imitation but from combining established elements and creating something new. Over the last few years, his artistic practice has gained worldwide recognition thanks to his technical innovation which sharply contrasts the details and intricacy of his pieces.
Meticulous compositions are forte of Tim Bengel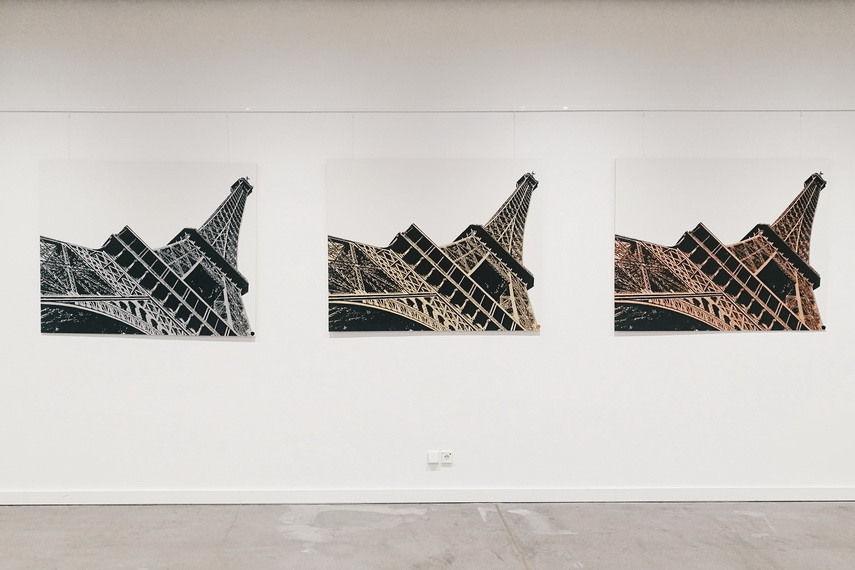 The Process of Tim Bengel
The process of the artist develops in several stages; he starts by collecting media images on the internet, in newspapers or while traveling. Then, Bengel does the editing in order to receive a minimalistic, striking and expressive black-white-gold image. By using sand he creates complex designs on a canvas with a sticky surface. Most of his works take weeks to design as the artist carefully places grains of black and gold leaf onto the sticky canvas while filling the blank spaces with white sand.
His logo is the blend of archaic and modern
Great Minds Think A Like
Although the artist is producing rather classical figurative artworks, he is very much influenced by the work of iconic Marcel Duchamp, especially his notorious work, which introduced the idea of the readymade, La Fontaine from 1917. The domains of Duchamp's work reflected on future artists such as Andy Warhol, Jeff Koons, and Damien Hirst, which Tim Bengel appreciates and sees himself as the bearer of the same path. Namely, his agenda functions on that legacy and according to the artist's own words, the point is that in every case the work is based on things that already exist and the artist just adds something to transform it into art.
Sand and gold are his basic materials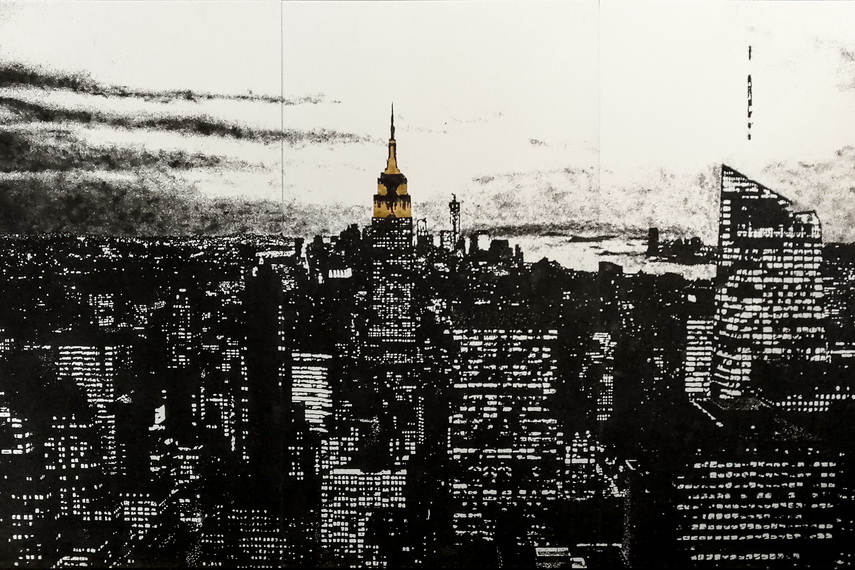 The Motion Pictures of Tim Bengel
Besides two-dimensional works, Bengel is producing videos which are functioning as independent artworks. As a matter of fact, they are hybrid forms and are not to be perceived as tutorials but rather as some form of performances which demonstrate the ever changed role of the artist in the contemporary moment. All the means are being used not just in order for the promotion; rather they have the role of extracting the initial ideas. Therefore, the motion pictures of Tim Bengel not only depict his unique technique and craftsmanship, they are tools for mediation and communication with the audience in a digital era.
Tim Bengel is the most popular young German artist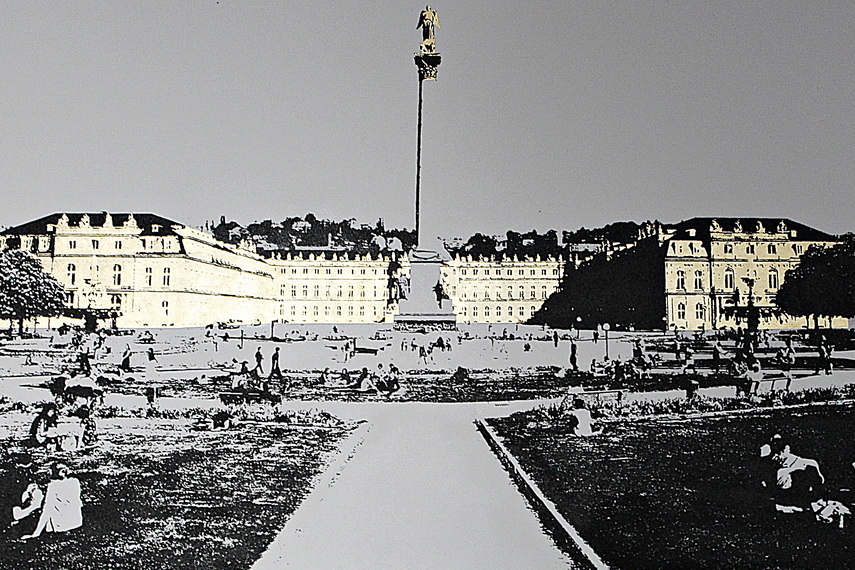 The Rising Star
In recent time, Tim Bengel started immersing himself in both art and philosophy at the elite University of Tübingen. Moving more and more to conceiving his works as conceptual ones is a result of a fine combination of art history influences and newly discovered interest in theory. Nevertheless, the artist still strives for creating works of art regardless of conventions, so he transforms random motifs into unique, minimalist, and expressive works. However we turn, the artistic practice of young Tim Bengel is an attempt to introduce not only technical or aesthetical innovations, elaborate process and relation with digital culture, but it is overtly critically reflecting the other means of representation, meaning and function of art today.
Tim Bengel lives and works in Stuttgart.
All images used are courtesy of the artist