Tim Conlon is an American artist who dabbles in graffiti, street art, and public art. He is best known for his large scale murals, sculptures and works on canvas. Conlon's works are photorealistic, not rarely depicting weathered trains and freight train graffiti.
G Scale Trains Series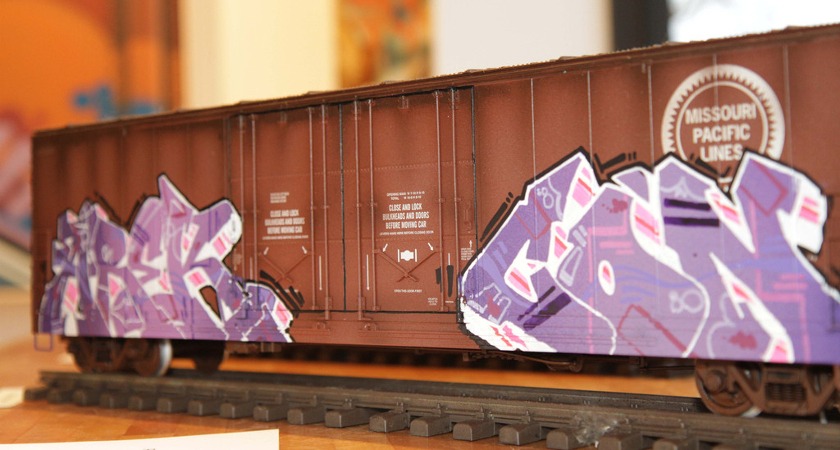 Born in Alexandria, Virginia on October 7, 1974, and raised in Washington, D.C., Conlon gained international recognition in 2008, when he was featured as one of only two aerosol artists in the Smithsonian National Portrait Gallery's exhibition, RECOGNIZE! Hip Hop and the Contemporary Portraiture, alongside his collaborator David Hupp. For this exhibition, the two artists produced four large-scale murals. These were the first modern graffiti ever to be exhibited in the Smithsonian Institution.
Black Canvas Series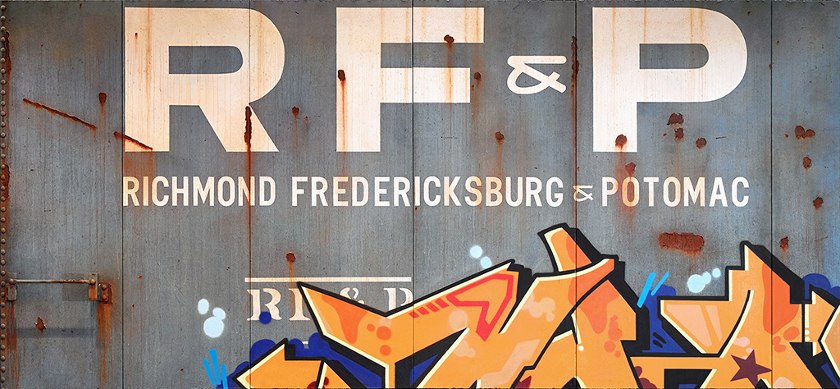 Tim was featured in the Art in the Streets in 2011, the G Scale Trains exhibit in the Los Angeles Museum of Contemporary Art, which he curated, as well. His most notable one-person exhibition, One Track Mind, was held in 2014 in Los Angeles, at The Seventh Letter Gallery. Worth mentioning is also his participation in Transit group show, organized by the Vertical Gallery in Chicago that same year.
The paintings from his Blank Canvas series are parts of a large number of collections, there being included the Norfollk Southern Corporation's headquarters in Norfolk, Virginia. Conlon was also exhibited at the Corcoran Gallery of Art, as well as in shows and projects in Los Angeles, New York, Miami, Chicago, San Francisco, Paris, Bordeaux and Berlin. His art can be seen on the streets of Washington, D.C., in city-sponsored public arts projects.
He is represented by the Vertical Gallery.
Tim Conlon currently lives and creates in Washington, D.C.
Featured Image: Tim Conlon - RECOGNIZE! Hip Hop and the Contemporary Portraiture (Exhibition View), 2008
All artwork images © Tim Conlon