Tim Doyle is an American illustrator and print-maker, best known for his UnReal Estate series in which he re-imagines iconic fictional locations placed in worlds of popular television shows.
Tim Doyle's screen-prints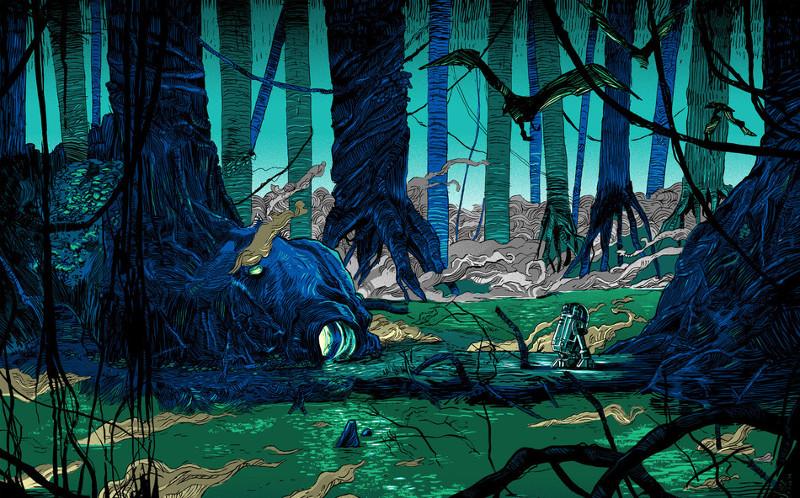 Doyle grew up in the suburbs of Dallas, spending his time reading comic-books and playing video games. Thanks to his mother, the artist started drawing from an early age. She encouraged him to draw for hours, to express himself through images. At the same time, Tim started learning how to read mostly through comics.
He moved to Austin, Texas in 1999. From 2001 till 2003, Doyle self-published a zine titled Amazing Adult Fantasy, inspired by his personal experiences. In 2009, Tim launched and established his own screen printing studio and nerd-art collective named Nakatomi. Working together with the artist Clint Wilson, the studio is active in commercial printing for outside clients. Their clients include Creature Design, The Astor Theatre, ABC's Lost Poster project, Hasbro, Lucasfilm, DC, and many more.
UnReal Estate series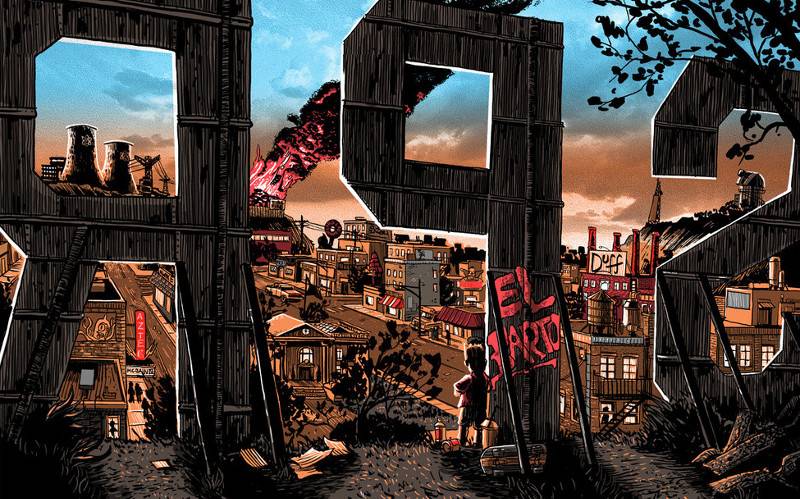 UnReal Estate is Doyle's most significant series of artworks. In the series, the artist has taken mythical places from various popular shows like The Simpsons, King of the Hill, Futurama, Sesame Street and Arrested Development, and painted them in a dramatic, moody style with a remarkable work on the lights and atmosphere. The whole series is an example of how the settings and locations of the things you love can become just as distinctive as the characters that occupy them. He aims to preserve and honor the non-physical spaces found in popular shows, such as Moe's tavern from the legendary Simpsons.
Fine art giclee prints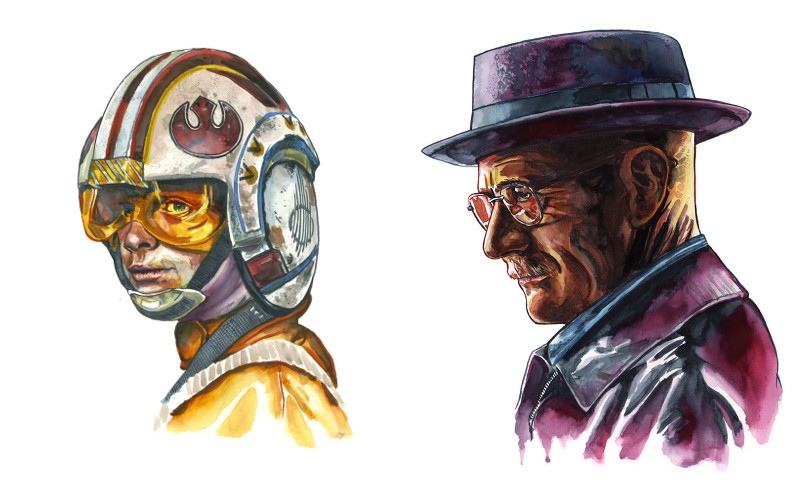 Since his first gallery exhibition in 2001, Tim has been featured in many group and solo shows. His major exhibitions were the ones hosted by Spoke Art - 4 sold-out one-man shows, which featured his dark and dismal UnReal Estate series of hand-printed screenprints and original art.
He is represented by Spoke Art Gallery located in San Francisco, CA.
Tim Doyle lives and works in Austin, Texas, along with his wife and two children.
Images courtesy of Spoke Art and the artist