Tim Okamura is a Canadian-born contemporary artist, best known for his works set in an urban backdrop, created in a combined style of realism, symbolism and graffiti. His portraits investigate identity, urban environment, and modern cultural iconography. His characteristic method of painting merges an essentially academic approach to the figure with collage, spray paint and mixed media. Gradually, Tim Okamura's masterpieces have gained great notoriety and approval by many. In 2006, Okamura was among several artists short-listed by the Royal Surveyor of the Queen's Pictures as candidates commissioned to paint Queen Elizabeth's portrait.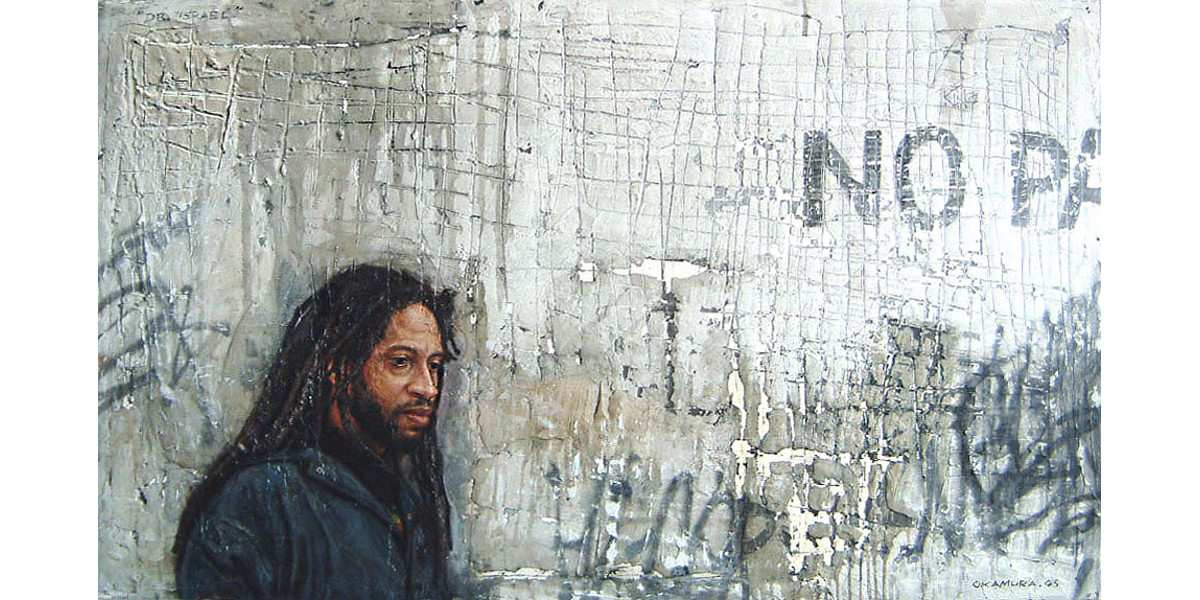 Bronx Brooklyn Queens
Born and raised in Edmonton, Canada, Tim received a B.F.A. with Distinction at the Alberta College of Art and Design in Calgary, Canada before moving to New York City to attend the School of Visual Arts in 1991. After graduating with an M.F.A. in 1993, the artist moved to Brooklyn, New York. Tim Okamura is currently based in Bushwick – a rapidly gentrifying middle-class neighborhood in the northern part of the New York City borough of Brooklyn. Half Japanese, half British, Tim Okamura is a true multiracial artist. Recently, his favorite subjects were the African-American women of New York City. He confirms that people are surprised that someone whose last name is Okamura produces such portraits of empowered African-American women. He states that a natural evolution led him to create Bronx Brooklyn Queens series, and it began with his interest in American urban experiences and involvement in hip hop, and also in other aspects of the culture - graffiti.
His choice of subjects also raises a social issue that is important to him, such as the lack of African-Americans represented by New York galleries. His gestured and unconventional paintings empower his female subjects while bringing them up close and personal emotionally. Strong, confident and independent, they are also soulful, self-aware, and elegant.
The artist paints portraits of empowered African-American women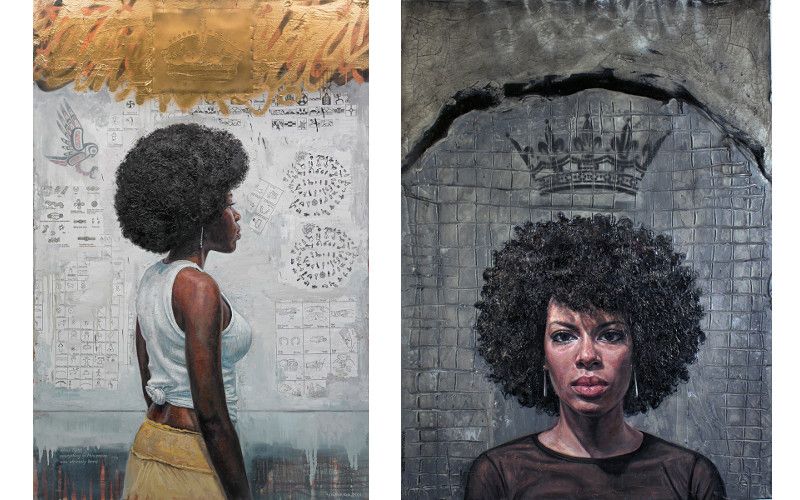 After Matisse/Picasso at the Museum of Modern Art
Tim Okamura's artworks have been exhibited is renowned art institutions and galleries throughout the United States, Canada and the UK, such as the National Portrait Gallery in London, England. He was included in the exhibition After Matisse/Picasso at the Museum of Modern Art - MoMA P.S.1 in Queens, New York. In addition, Okamura's work was selected seven times to appear in the BP Portrait Awards Exhibition at London's National Portrait Gallery. In 2013, the University of North Carolina hosted a retrospective exhibition of Okamura's work that focused on nearly a decade of production.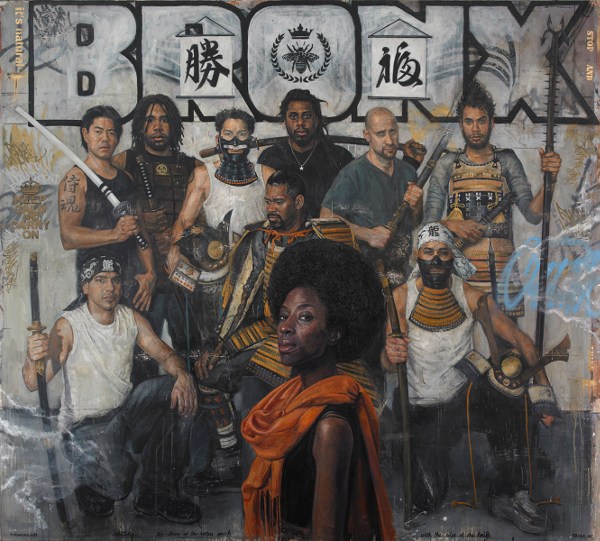 Okamura's Celebrity Collections
Tim Okamura's work is included in the permanent collection of the Toronto Congress Center, Standard Chartered Bank, and the Davis Museum in Massachusetts, as well as the private collections of celebrities such as John Mellencamp, Uma Thurman, and Ahmir "Questlove" Thompson, Ben Younger, Bryan Greenberg, Vanessa Marcil, and Ethan Hawke, among others.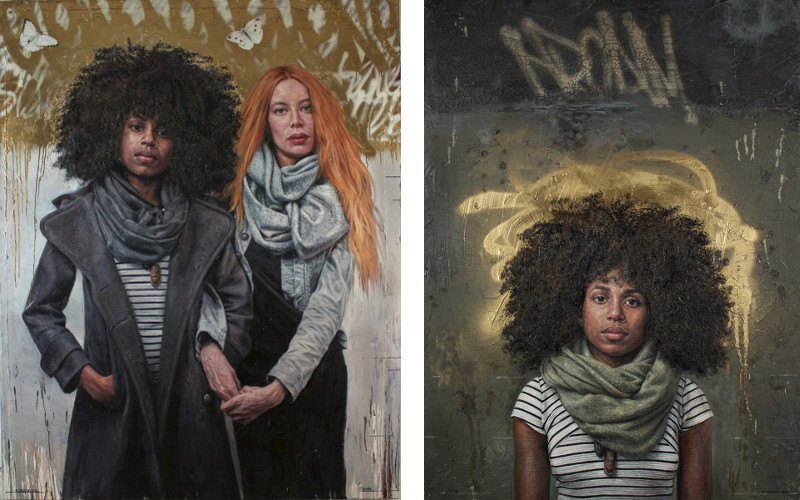 His paintings have been featured in several movies, such as Jersey Girl (2004), School of Rock (2003) and Pieces of April (2003). Tim's work was also a part of a romantic comedy Prime from 2005, a film starring Meryl Streep, Uma Thurman and Bryan Greenberg in the role of David, a talented painter living in New York City.
Tim Okamura lives and works in Brooklyn, New York.
All images copyright © the artist