Tim Wengertsman is an American artist belonging to Punk subculture, best known for his rebellious woodcut prints with symbols of a trashy underground lifestyle.
Wengertsman was born in Manchester, a town in Hartford County, Connecticut, where he earned his degree from Hartford Art School.
Total Liver Anihilation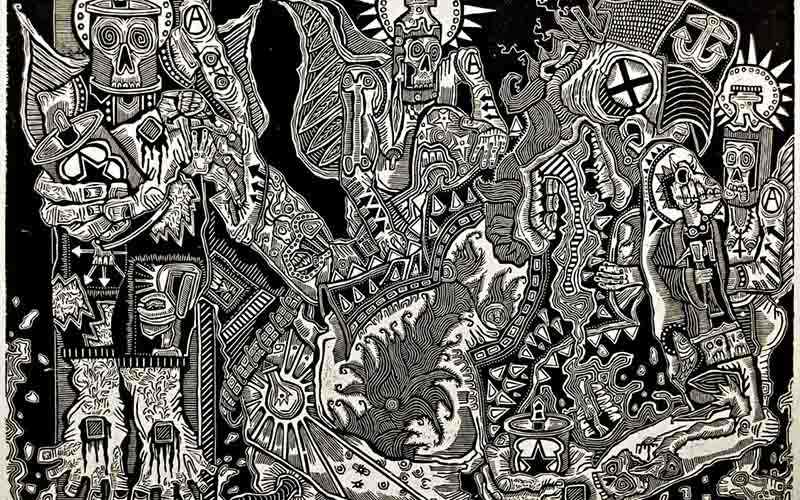 Tim makes woodcuts and drawings which are actually a primitive but pretty accurate look at the Hartford's underground scene full of punks, artist and all in all - people who just want to have fun and to party. Artist's idea is to give subculture a voice and transmit its ideas, all while documenting both past and present of his own life in his native town.
"I draw what I love and people that I love. It's the way I see the world."
Wengertsman simply creates images of what he loves, things like beer and tattoos, bikes, friends, bands… Very often he uses in his work an inside joke or private allegory that only people close to him can understand. However, on his artwork can be found symbols from Byzantine era of art as well. Tim has been inspired by such artists as Beckman, Grosz, Kollwitz or Steadman.
Who is the Real Monster?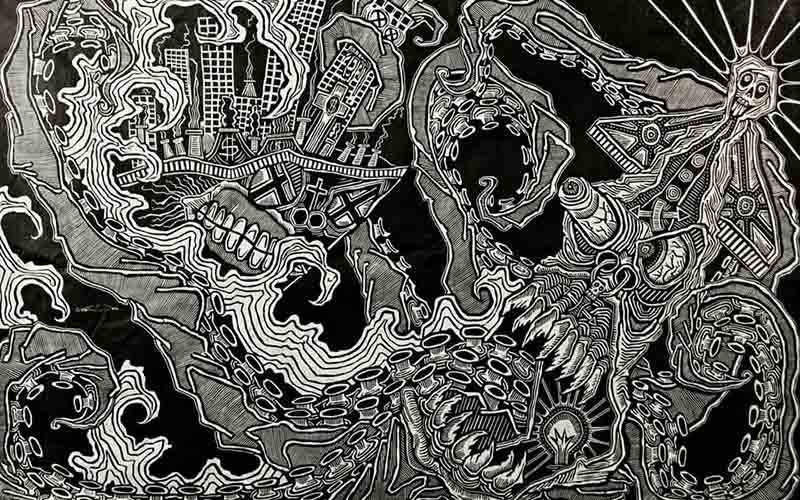 Tim Wengertsman likes to use his imagery to raise awareness and to point finger at issues like injustices, homophobia, racism, sexism…
This artist from Punk subculture usually prints on Japanese mulberry paper, pulled from a carved wood block. Their large size and the amount of details is what make this works of art so fascinating. All images are carved in reverse in order to produce what is on the paper.
The artist is represented by EBK Gallery.
Tim Wengertsman lives and works in Hartford, Connecticut, US.
All images courtesy of EBK Gallery