Tina Heuter is a German sculptor who uses bronze, concrete and paper to make her pieces representing stylized human and animal figures. She often plays with proportions, so her sculptures representing humans have very elongated limbs while maintaining quite formal postures. They also seem genderless, yet quite expressive when it comes to their gestures. Heuter's approach is rather modern and experimental, so she manages to infuse a sense of novelty even in her classic bronze works. She often creates group scenes composed of multiple figures interacting with each other, in order to create a dynamic atmosphere and pull the viewers in.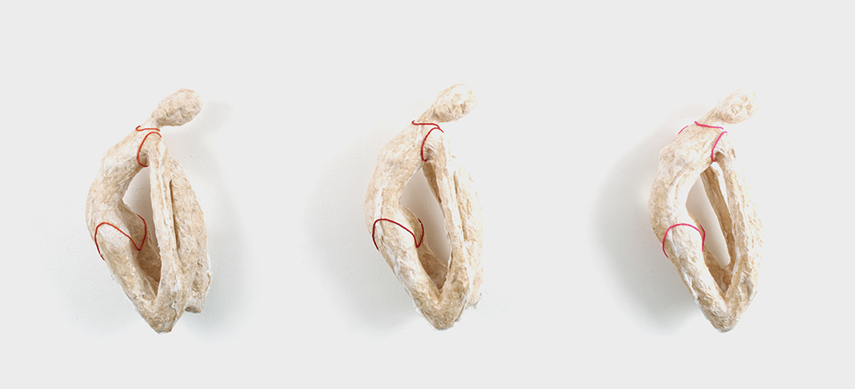 Sculpting in Unusual Materials
Tina Heuter was born in 1968 in Duren, Germany and she has earned a B.A. in design and sculpture in 1998. Since 1999, Heuter's innovative works have been featured in several exhibitions, nationally and internationally. The impression of solemnity and universality of her figures is quite deceptive since after the closer inspection it becomes clear that Heuter doesn't stick to any tradional sculptural style. She is processing each of her pieces individually, giving them a unique character. She uses a large variety of materials – bronze, concrete, steel, aluminum, paper and even video art is included in some of her works.
Heuter doesn't stick to any traditional sculptural style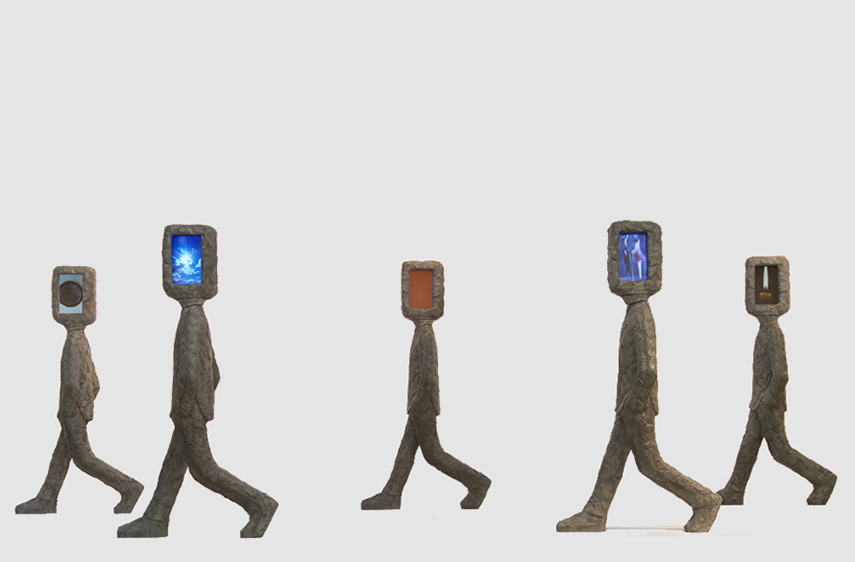 Designing Moods and Situations
The sculptures of the German artist show moods, expressions, and situations of people, without getting lost in the details. Through the skillful combination of facial expressions, gestures and attitudes the artist manages to tell stories. The titles of her pieces such as The Moving, The Waiting or The Seated are synonyms for serenity, relaxation and simplicity, even through her work is quite energetic at times and fully able to engage the viewer. Heuter's pieces combine the qualities of two-dimensional and three-dimensional media and each change of the viewer's position provides a fascinating interplay of different visual impressions. Since 2009, a permanent exhibition of Heuter's work can be seen in Berlin-Charlottenburg showroom. In addition to this, Heuter's artworks were exhibited in numerous galleries and museums in Berlin, Frankfurt, Aachen, Munich and Dusseldorf.
Heuter's sculptures show moods and situations of people without getting lost in the details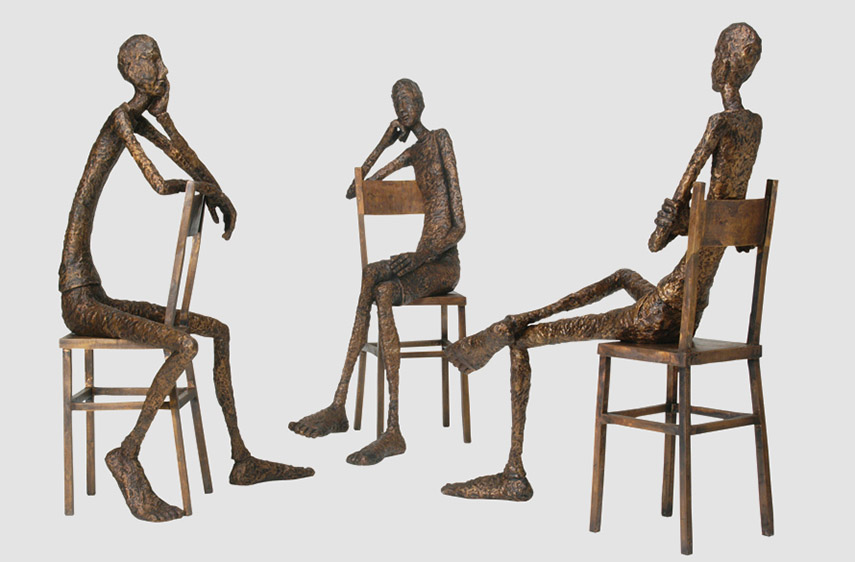 Modern Approach to Sculpture
Tina Heuter's work is easily recognizable and unique because of her unusual and highly innovative approach to sculpture. No matter if she's using traditional materials like bronze or steel, or she takes a road less traveled and sculpts in paper or uses video art, Heuter creates a powerful atmosphere with her figures that display various theatrical body postures which can be translated into the most diverse moods and emotions.
The artist is represented by Galerie Hegemann.
Tina Heuter lives and works in Berlin, Germany.
Featured image: Tina Heuter - She (detail), 2010
All images courtesy of the artist.