Tine Fetz is a German artist best known for her subtle black and white, ink and pencil, drawings.
Tine was born in Bad Kreuznach. She studied visual communication and illustration in Münster and Jerusalem, from 2007 to 2012. Today, she creates book covers and illustrations for variety of magazines. Tine also draw comics and holds Comic Workshops for teenagers.
Tine Fetz - Rigaerstrasse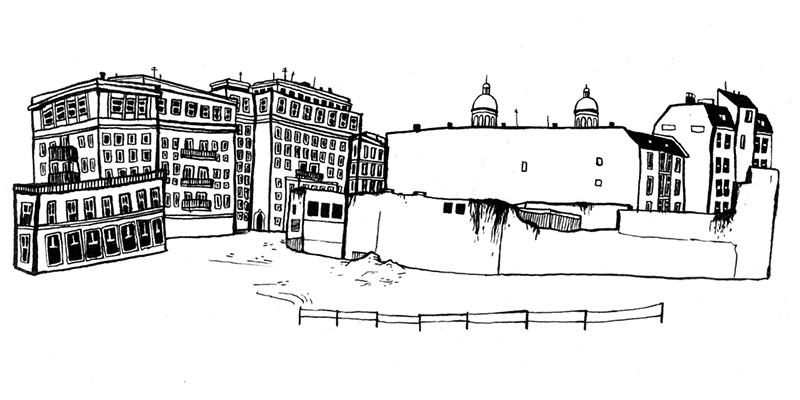 As Tine Fetz says, she does not have to invent things to put in a story, she simply gets inspired by the things happening around her and on global scale: "So, I either despair or laugh about it. Or draw a picture."
In 2014, she released a new book titled This Is Not Uganda, for Jaja Verlag, in a limited edition of 500 copies. This 72-page graphic novel, is actually a travelogue, describing Tine's several trips to Israel. There, she confronted herself with common people and their daily life as she traveled through colonies in occupied territories.
This is not Uganda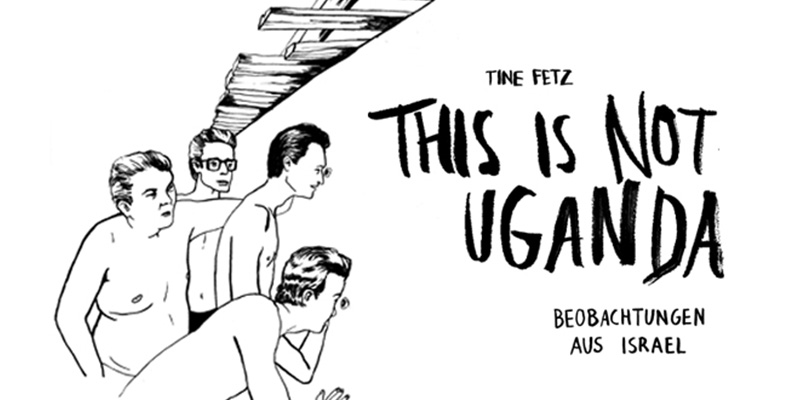 Experiences such as seeing Dead Sea surroundings or going on a punk concert in Jerusalem are depicted in this almost wordless graphic novel.
She is an Urban Spree Resident Artist.
Tine Fetz is currently based in Berlin, Germany.
All images copyright © the artist