The Tinker Brothers (Noah and Liam) are contemporary Pop artists currently based in Eindhoven, the Netherlands. In 2011, the duo dropped out of their respective studies at the University of Applied Sciences and the University of Technology. A higher calling in 2012, saw the brothers quit their jobs, get rid of all their 'stuff' (minus some essentials) and follow their dreams.
"It was in that moment that we decided that there was more to life than playing it safe and 'just making a living'. Somehow we both felt a calling, a purpose, a hunger for greatness - opening up to a deeper, more spiritual dimension if you will. It was if we were looking at the world through new eyes as if the skies opened up and anything became possible."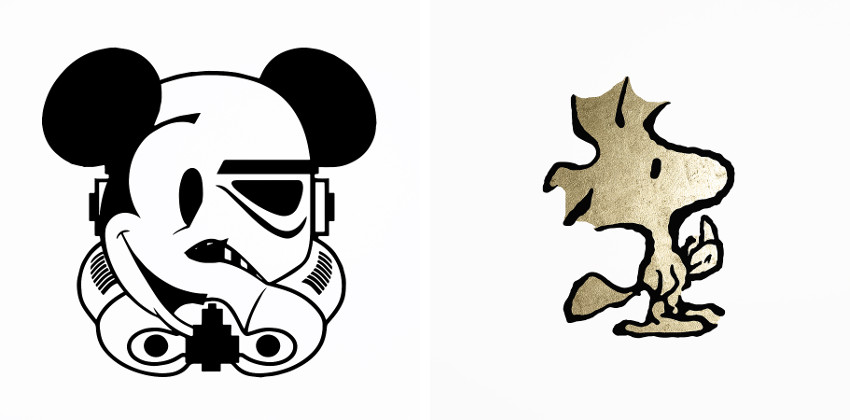 Tinker Brothers Art
They spent the next five years experimenting with different media and techniques taking steps towards realizing their dream of one day becoming some of the most influential artists of our time. With simplicity in mind, they ultimately discovered their signature style of bold stenciled words and classic cartoons in black and white.
"The reason we make art is because there are a lot of things to say - about love; about the troubles of this world, its beauty and our place in it; about our dreams and potential; our highs and lows; about truth. All the things we feel, think and dream about when we are alone with our thoughts. The things that are so goddamn hard to say. We believe in saying those things anyway. Because these things matter. And we don't dare to leave these things unsaid. We don't fucking dare!"
The artists are represented by Addicted Art Gallery.
Featured image: Tinker Brothers - portrait
All photos courtesy of Addicted Art Gallery