Can we safely say that we are entirely sure about anything today? There's so much overlapping of history and the present time, between what appears clear and what is blurry. Toby Ziegler, a British painter and sculptor, places his work somewhere between figurative and abstract, using classical composition and manipulating it digitally. The working idea is similar for both fields – he takes an image of a historical artwork that intrigues him, takes away the initial subject, reinventing the piece itself. Uniquely executed, the pieces borrow imagery from art history, but new visuals are created by using CGI. The paintings, laid out according to exacting laws of perspective, look like 3D vistas with illusory, kaleidoscopic depths, while his sculptures appear as virtual blueprints for artworks.[1]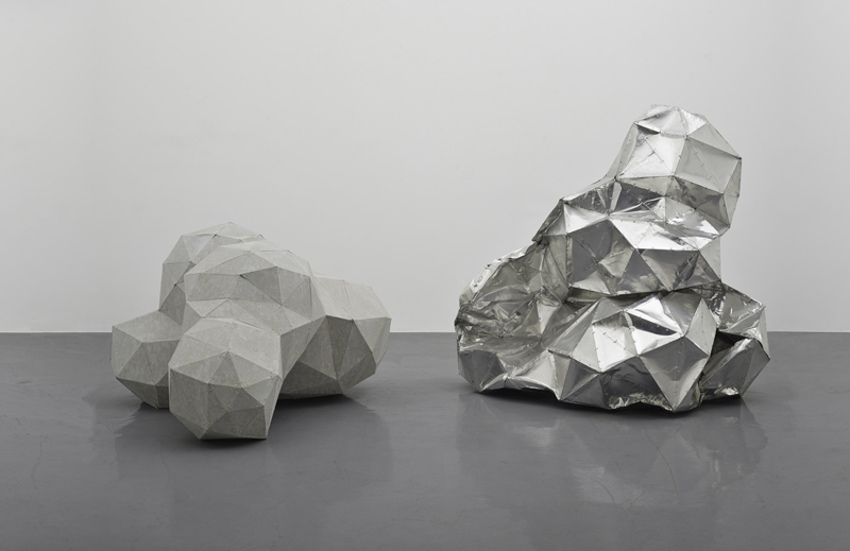 Toby Ziegler – Between Painting and Sculpture
Born in London, Ziegler studied at Fine Art at Central St. Martin's School of Art. For as long as he could remember, the idea of different interpretations of things and objects was an important theme in his work, certainly since he left college. Going through a crisis and deciding not to produce, the artist felt like there was no way for him to paint and make gestures anymore. "This idea of a gesture being a form of self-expression felt like such a loaded cliché that it seemed very hard to actually make a gesture in the wake of post-modernism."[2] When he started making work again, he was trying to make himself almost machine-like and began using a computer to model things in 3D programs. The beginning of the work includes a piece of art history, such as old Flemish paintings or timeworn photographs of archaeological artifacts. In his hands, the images of these artworks begin to change as he transforms them by using an airbrush, imitating pixels with paint and digital manipulation. By bleaching history away, Ziegler reinvents the subjects as something new and exciting, giving them a warm welcome in the present times. Sculptures, built up of faced forms composed of multiple cells, are semi-abstractions, filled with resin in some cases to appear more robust. Searching for a material that was malleable yet rigid, he began applying thin aluminium sheets around 2014, something he has been experimenting with for some time.[3]
When selected exhibitions are observed, group or solo, tracking down Toby Ziegler's influence gets easy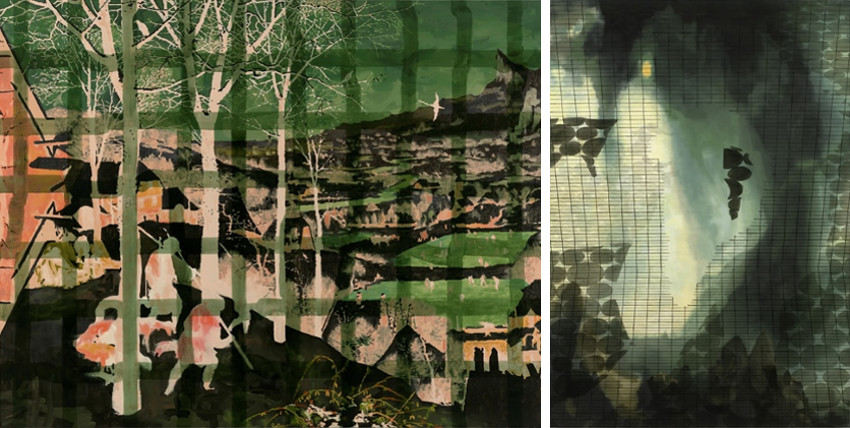 Selected Exhibitions
It is interesting to keep track of the specific artworks that have inspired him throughout the years. The exhibitions, both solo and group, are the perfect opportunity in order to establish a reliable timeline of influences. The Cripples, a show from 2012, included sculptures that began with a Bruegel painting titled The Cripples. He started to re-imagine the figures in the painting on a computer using 3-D modeling software and as they evolved, a series of other associations emerged.[4] In 2014, the artist had his first solo show in Hong Kong, where he showed a new body of work is concerned with the relationship between control and abandon, subjecting images to a process of obliteration, in which representational pictorial information gives way to new abstract forms. These works are adapted from Evening Landscape-Peasants and Mounted Figures created by the 18th Century British landscape artist Thomas Gainsborough.[5]
Toby Ziegler lives and works in London.
References:
Featured image: Toby Ziegler – portrait (detail) – photo credits Teri Pengilley, image via independent.co.uk