Belgian multidisciplinary artist Tom Herck - known for his atypical public art installations - grew up in an unconventional environment. He was raised by his single mother in a neighborhood with a high blue-color crime rate and few opportunities. From a young age, Tom`s father - artist Jos Herck - encouraged his creativity.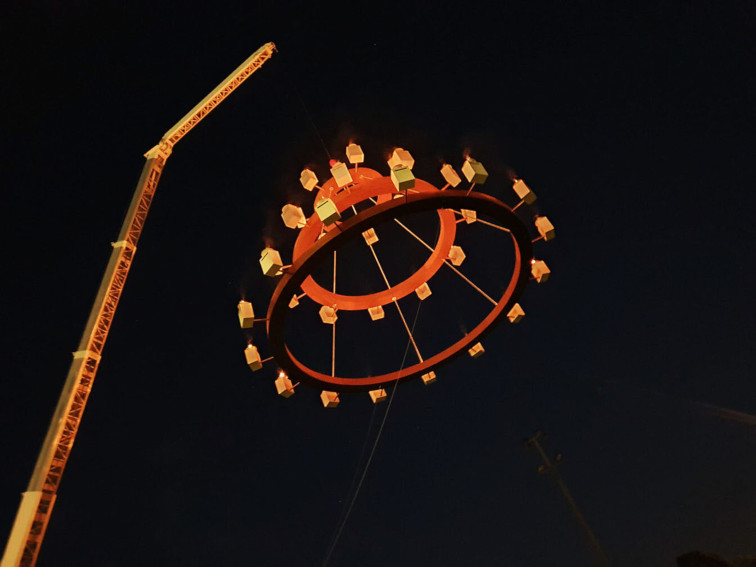 The artistic foundation was built in Tom`s 20's, formed by a strong fascination for underground 'outsider' cultures like the football culture and the illegal graffiti scene. Tom started to travel across the world in search of his identity. A highlight in this testing period - the artist was often forced to sleep in trains and on the street- was a trip to New York to paint the subway system. Legal issues forced Tom to put a halt to all illegal activity and start concentrating on murals. This later evolved to the desire to develop a more refined conceptual art form.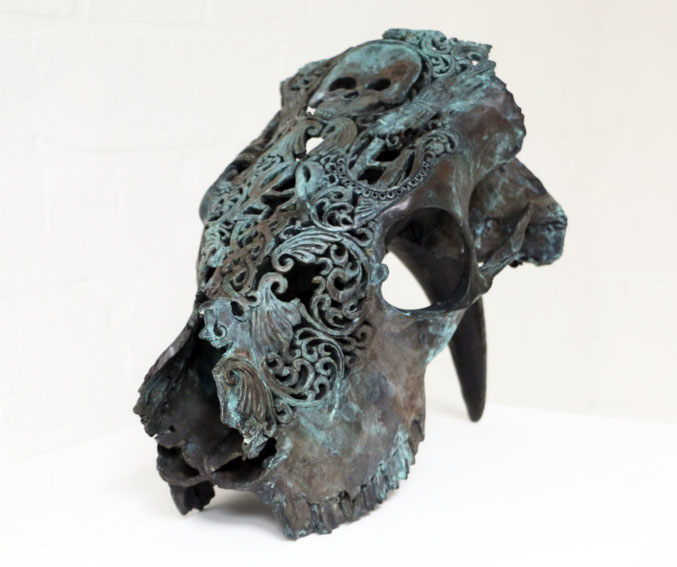 His first large scale installation appeared in 2013, transforming an old fast food building into a contemporary church. The censoring of the installation The Decline - a 60-ton house of cards construction revealing a selection of historical characters, world leaders and dictators - was breaking news in 2016. The mayor of Sint-Truiden covered the Hitler card with a plastic banner. This embargo wasn`t left unspoken. Thanks to public pressure and riots the city council decided to show the installation in its original form, respecting the freedom of artistic expression. The Decline received an international award in 2018.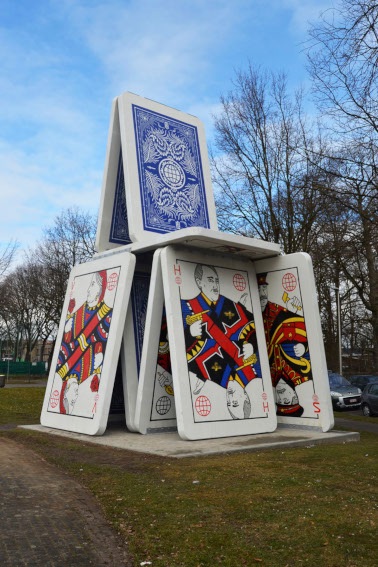 Though Tom is not religious, religion plays an important role in the life of the artist. The artist merges traditional and ultramodern iconography and materials, magnifying their mystical properties by incorporating new symbols with a very personal iconography. The oeuvre engages in global themes like life and death, 'vanitas', transformation and religion - Christianity in particular. Tom Herck continually challenges 'universal' beliefs. A mindset that deliberately reminds us of the twisted core contradiction of mankind.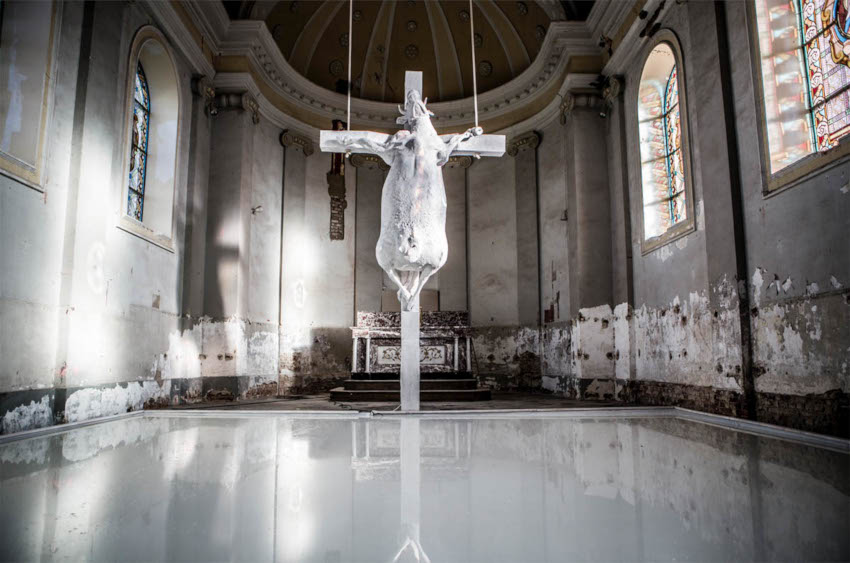 Radicals aspired to burn down one of the exhibition units of the Holy Cow project (2017); the chapel that hosted the suspended crucified cow. The uproar accelerated international media storm. The instigators are currently on trial - the case reopened in 2020.
Featured image: Tom Herck - portrait. Photo credits Julie Gilen. Text by Lara van Oudenaarde. All images and text courtesy of the artist.