Successful simultaneous work in two different artistic spheres at one time has proven to be a great difficulty for many artists out there but for some of them this kind of an approach to creating pieces has come very natural against all logical odds - one such artist is Tom McFarland, a young man from Texas who made a name for himself by authoring interesting installation and print pieces, as well as making quite a few string paintings. As an artist, Tom McFarland blends a tradition of rugged craftsmanship he was always fascinated by with a sharp eye and intricate process common to mixed media pieces.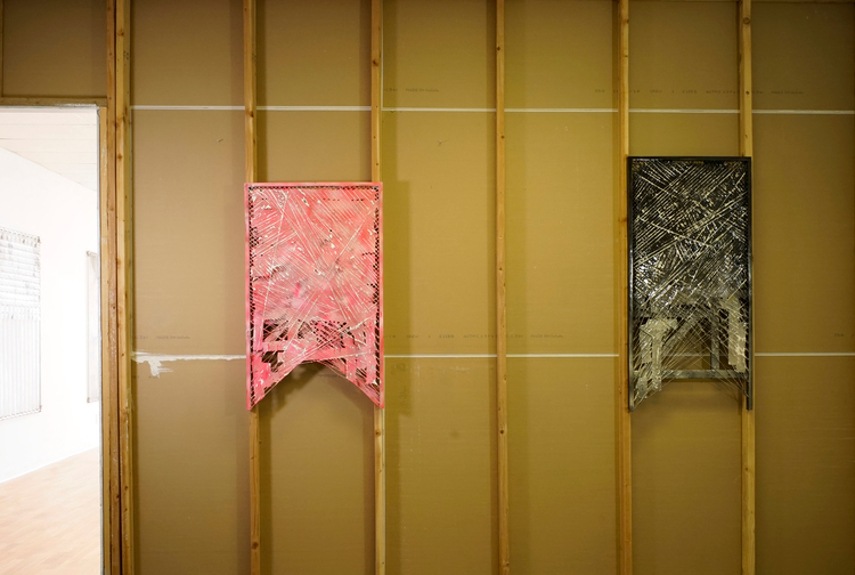 Art Journey from Personal Life to Prestigious Awards
Tom McFarland was born during the year of 1991, in the metropolis of San Antonio, Texas. He acquired his collegian education by graduating from the Rhode Island School of Design in 2014, receiving a BFA in traditional painting. By his own acclaim, Tom draws creative inspiration from the utilitarian works of his grandfather who was a skillful blacksmith with a reputation of a masterful craftsman. Another source of inspiration McFarland found useful is the works of his adopted father who introduced him to somewhat traditional painting and photography. As you may well expect from what you read above, finding motivation from such a wide range of artistic spheres pretty much made sure Tom would be a versatile and dynamic artist - but what was not expected was the McFarland's ability to devise a controlled approach to utilizing resin, acrylic paint, mesh, wood and metal to communicate a deconstructed, raw aesthetic of his works. As a light motif behind his work, Tom treats his material as a lens to the collective past as well as a survey for exploring the process and reasoning for how things can be applied or attached. McFarland explains: I like to investigate texture and the way things can be arranged to create a feeling. Shortly put, Tom relies on his unique art to act as a situational attitude of how we treat and investigate predicaments on both a macro and micro scale, on a personal and collective level. This leads to an impressive set of identifiable icons and symbols that may be hard to catch from time to time but still appear in Tom's pieces regularly. As a cherry on top, he has received multiple First Place and Best of Show awards for his artworks and was accepted to the prestigious Marie Walsh Sharpe summer art program in Colorado Springs, CO, in 2009.
Tom McFarland uses all of the tools at his disposal to make his versatile art of installations and prints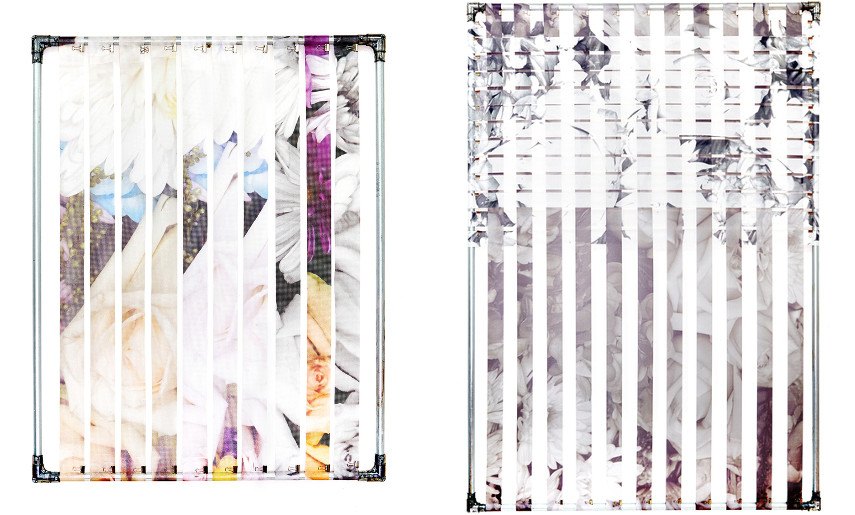 United Mediums from a Young Artist
Although the versatility Tom McFarland has shown so far is very impressive and his peculiar examination of composition he displayed is highly original, by far the strongest aspect of this man's career is his young age. Tom is still so young that it's reasonable to expect he will have years upon years ahead of him that will be used to strengthen his theories of medium combination, as well as enhance his already superbly rich visual vocabulary. This is what strikes us the most despite his interesting and various pieces, as there is so much potential behind McFarland that he will be a joy to follow in the years to come.
The artist is represented by Unix Gallery.
Tom McFarland lives and works in New York City.
Featured image: Tom McFarland - Untitled installation piece - Photo courtesy of Tom McFarland
All images courtesy of Tom McFarland