Tomaso Binga is an artistic name for Bianca Pucciarelli Menna, an Italian performer and multidisciplinary artist, one of the leading figures in visual poetry. Her art is closely associated with activism and social issues.
Tomaso Binga's Visual Poetry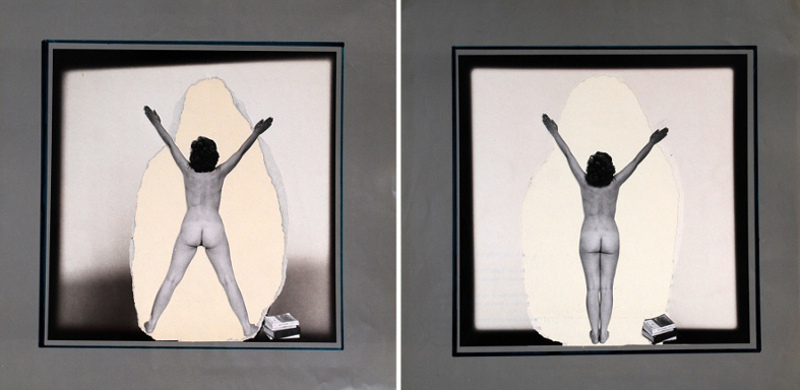 Born in Salerno in 1931, Tomaso Binga belongs to a significant generation of Italian artists who utilized visual poetry and Nuova Scrittura (New Writing) to point up the silencing of certain subjects within language and communication, more specifically to the muteness imposed on female voices. Along with Ketty La Rocca, Lucia Marcucci and Anna Oberto, she tried to embody language within an individual physical presence through poetry readings and performances.
Climbing Words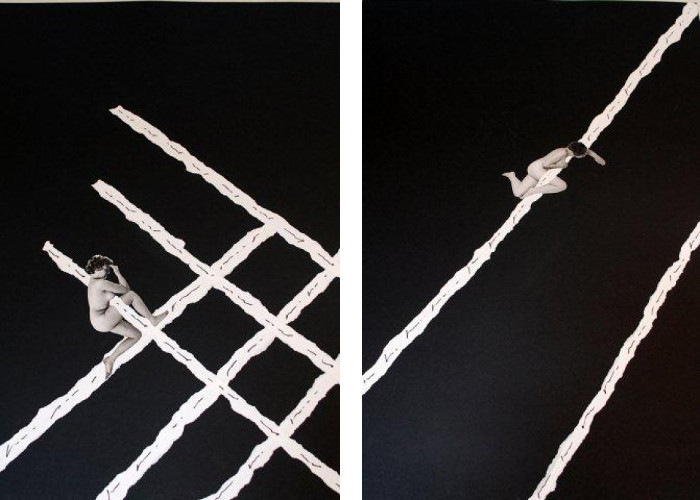 The artist took the male pseudonym of Tomaso Binga in order to challenge the privileges of the male world with irony and displacement and also to highlight discrimination against women that was present in both everyday life and artistic circles.
Through her body of work, whether it is hand-writing, painting, drawing or installation, Binga concentrates on language and communication, giving a deeper sense to the meaning. One of the media she prefers is her own body. For example, in Scrittura Vivente series of works created in 1976, Binga uses her own nude body silhouettes to mimic the letters of the alphabet.
Art by Tomaso Binga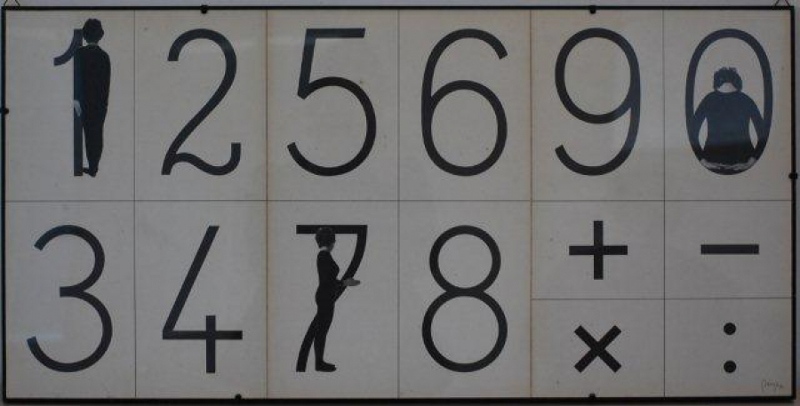 One of her most important works is the poetic-performative Ti scrivo solo di domenica, created during 1977. Once a week for all the 52 weeks of a year, the artist sat down at her desk on Sunday to type and sign a letter to herself, with an aim to overcome the tragedy of everyday life with irony, criticism and desecration.
She was a Professor of Theory and Method of Mass Media at the Academy of Fine Arts in Frosinone, and an active cultural organizer. In addition, she is a vice president of Filiberto Menna Foundation in Salerno, since 1991.
During her prolific career, she has participated in exhibitions, festivals and performances throughout Italy and internationally. She has also participated in the 38th Venice Biennale, the 14th Sao Paulo Biennial, and the International Art Festival in Lyon.
She is represented by Wunderkammern Gallery, based in Rome.
Tomaso Binga lives and works in Rome.
All images courtesy of Wunderkammern Gallery