Born in Liverpool in 1949 Tony Cragg is one of the world's foremost sculptors. Before attending Gloucester and Wimbledon School of Art, he was working as a lab technician at the National Rubber Producers Research Association. In 1977. he received his MA at the Royal College of Art. It wasn't too long until his first solo exhibition at Lisson Gallery, which took place in 1979. Tony represented Britain at the Venice Biennale in 1988 and was rewarded the prestigious Turner Prize. His fruitful career deserved a retrospective that took place in 1996. at the Pompidou Center in Paris, followed by a solo exhibition at the Whitechapel Gallery in 1997. It seems like the British artist never rests, and keeps on exhibiting extensively worldwide, having done more than 700 exhibitions to this date. The latest exhibition dating March 4th this year, with new sculptures and drawings are drawn from a nearly fifty-year career. His art was demonstrated at Yorkshire Sculpture Park both in the Underground Gallery and open air.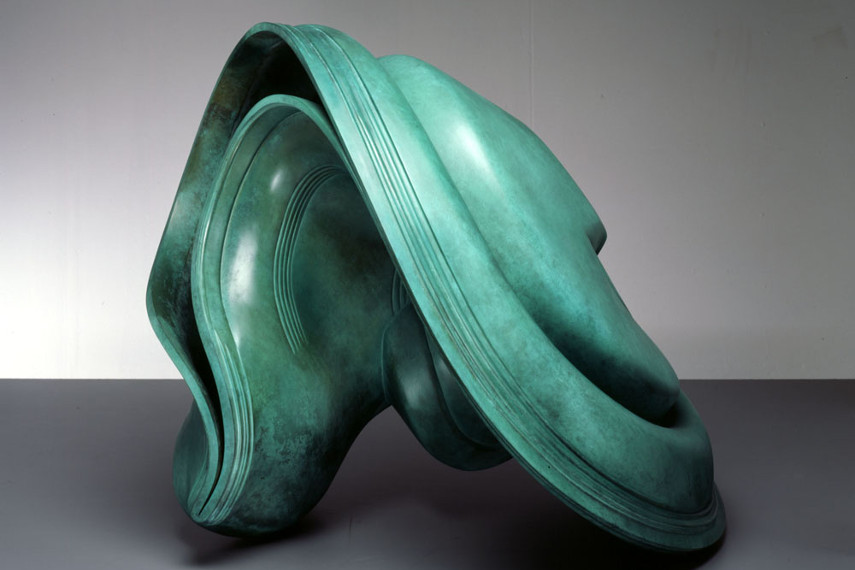 Tony Cragg - Artist Researcher
From an early age, and throughout his life Tony has had an interest in science and natural history. His work experience in the Laboratory reflected in his vigorous approach to the material. In his early works, he has used discarded construction and household materials. During the 1970s his sculptures included techniques such as stacking, splitting and crushing. His taxonomical understanding of the world was impeccably presented in these early, stacked works. For Cragg, manmade objects are merely fossilized keys to a past time which is our present. In the 1980s he started making floor and wall arrangements that would appear painting-like. Here, he utilized manmade objects to depict natural landscapes, at the same time blurring the line between these two notions. Together, they create an outline of something familiar, and the part contributes to the picture of wholeness. The artist is constantly pushing the limits of the relations between people and the material world, where at the same time it seems his ideas or forms he might devise are limitless. His ingenuity never seizes to amaze us.
The artist's ideas are limitless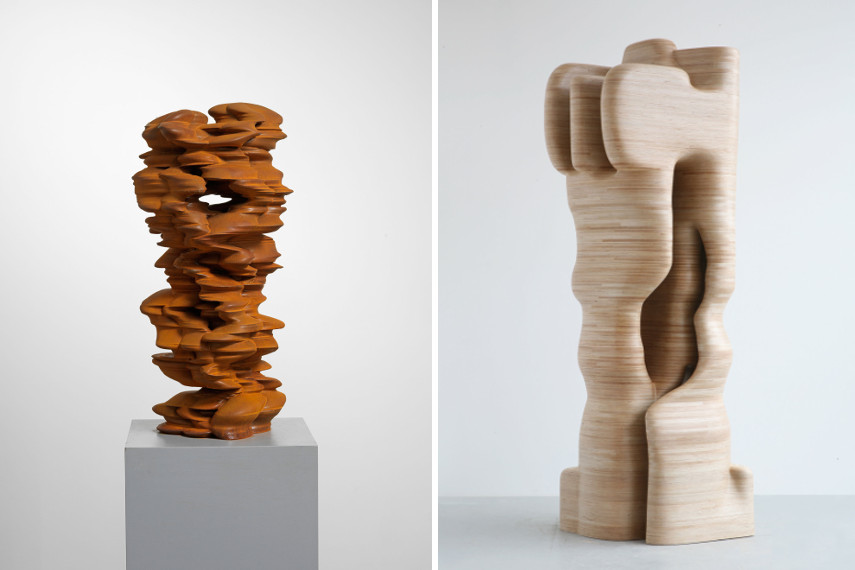 Balloon of Information
For the famous sculptor, form and meaning are interdependent, almost as if a chemical reaction takes place. In his own words – he sees a material or an object as having a balloon of information around it, this having said, it is clear how any change in form changes the balloon in question. Playing with material and material forms is a study in which Cragg conveys how they affect and shape our ideas and emotions. Cragg left Britain in 1977 and moved to western Germany, where he began teaching at the Kunst Akademie in Düsseldorf, just a year later. One of his pieces that best presents his stacking technique is called New Stones – Newton's Tones (1978). For this sculpture he arranged collected plastic fragments into color categories, once more changing the bubble of information of these discarded items. In his later pieces, there is a shift of interest as he switches to different materials, like bronze, glass, steel, and wood. Juxtaposing these pieces in an unlikely way gives the artist space for manipulations. Tony always uses different methods of binding structures together, creating unique forms.
One of his pieces that best presents his stacking technique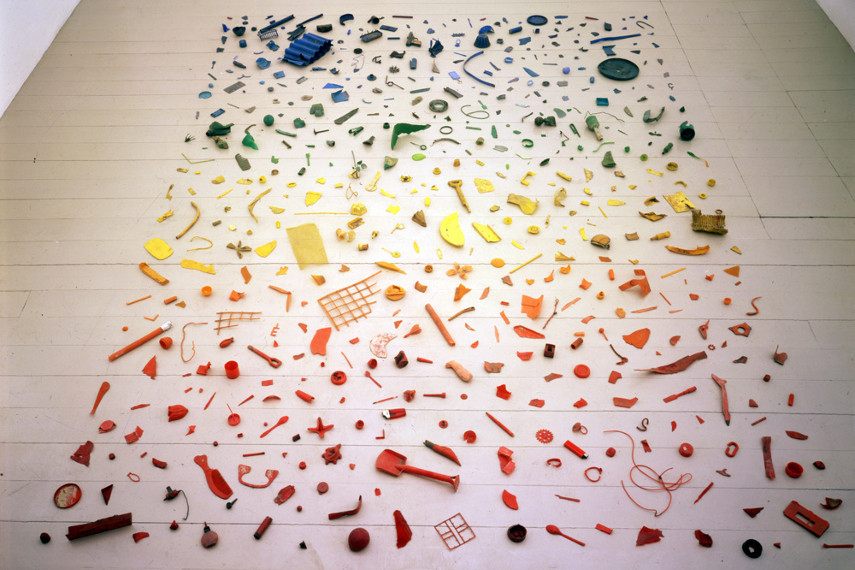 Liquid Sculptures
Tony's sculptures from wood are rigorous, but also sturdy and jagged, with curves. Unlike his bronze and steel sculptures which appear to be liquid or molten. Most frequently used shades of bronze range from black and brown to yellow and red. His stainless steel sculptures are mirror-finished. And sculptures are not all that he has been making throughout the years. There is a considerable amount of drawings as well. Since there are some laws applied to the form of sculpture, like statics and gravity, drawing is a form in which Cragg can explore ideas and forms, he couldn't otherwise.
Sculptures are not all that he has been making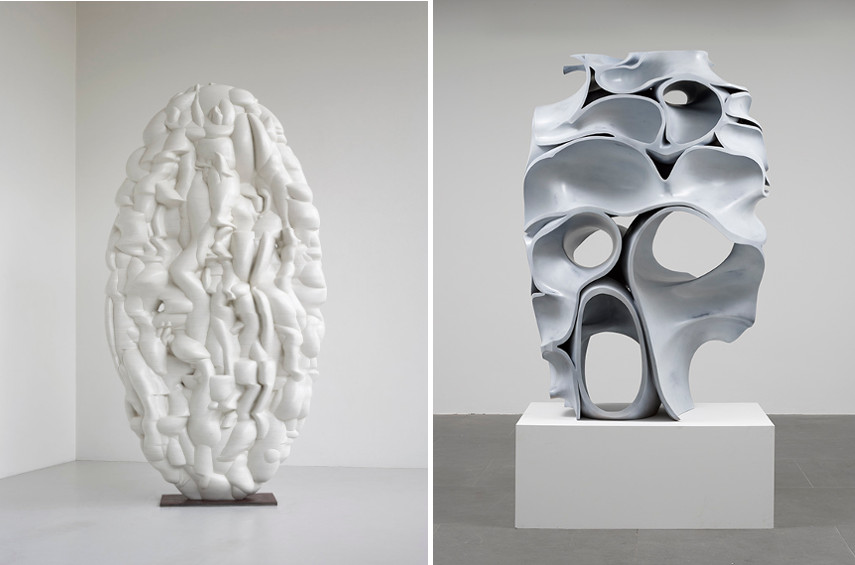 To Be Continued
This prolific artist has received many awards throughout his career. Tony has presented his country at the 43rd Venice Biennale, and in 1994 was elected Royal Academician. His work has been the subject of many international exhibitions, at the most prestigious museums and galleries, including Tate Liverpool in 2000, The Louvre in Paris in 2011, just to name few. To top his academic career, from 2009 - 2013 he is appointed Director of Kunst Akademie in Düsseldorf, Germany. His sculptures continue to tickle our aesthetic sense and question our notion of man vs the material world, rendering new outlooks on the world.
Tony Cragg lives and works in Wuppertal, Germany.
Featured image: Tony Cragg - portrait (detail)
All images via lissongallery.com