Toon Tullemans is a multidisciplinary artist from Netherlands, who specializes in making sculptures, but also works as a photographer and painter. His central theme is the human body, its evolution, and growth. The question of identity entails the question of the circle of life, the life cycles of birth and death, and how the organic human body resists the oblivion, as the body cannot resist decay. The material he uses, along with the methods of its manipulation, both contribute the theme and complement the topic with their longevity or transience.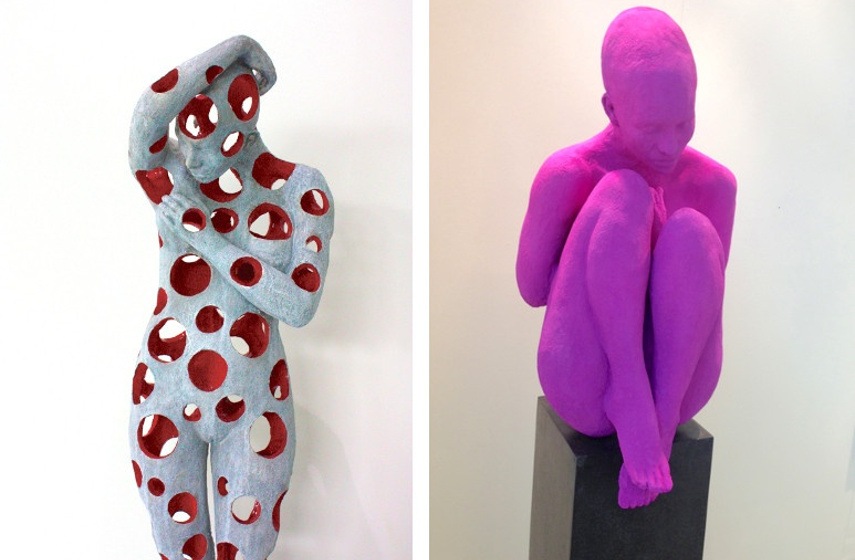 Beginnings and the Creation of the Idea
Tullemans was born in 1959 in Netherlands. He studied 3D and Ceramic Sculpture at the Academie for Art Tilburg, where he graduated in 1985. He continued his art education and earned a degree in Art History, as well as specialization in Digital Photography. Beside sculptures and photography, he has been enjoying the career of the art teacher. He dedicated his sculptures to subjects of disintegration and preservation. Using ceramics and clay to materialize his idea, he successfully combines the natural appeal of a human body and slightly disturbed and frightening image of decaying figures. Relying on this contradiction, the artist widens his fields of exploration.
The central theme is the human body, its evolution, and growth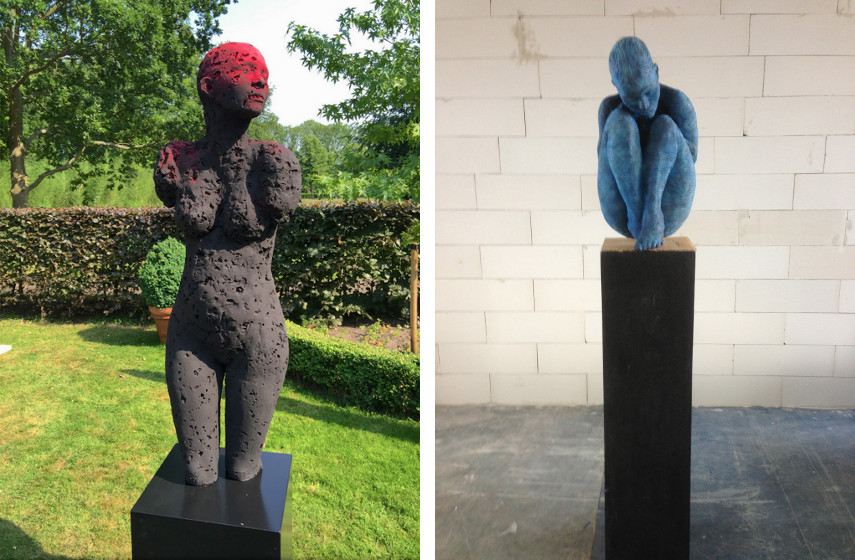 The Distinction Between Permanent and Temporary
Operating with clay gives him the opportunity to work with temporal and permanent. While the clay is cold, in the stage of molding, the artist can make as many changes as he wants. They do not necessarily have to be of the premeditated character, they can be impulsive, emotional, unpredictable. When the clay is baked, all the changes are permanent, just as our actions are after we make a practical action. Tullemans often contemplates about loss, transience, and past. The special usage of material helps him to extrapolate this idea. For example, holes and unevenness that appear on the dried clay represent an indelible imprint of the past experiences. The brightly colored material that sometimes covers the sculptures gives the contemporary feeling of individuality.
Tullemans often contemplates about loss, transience, and past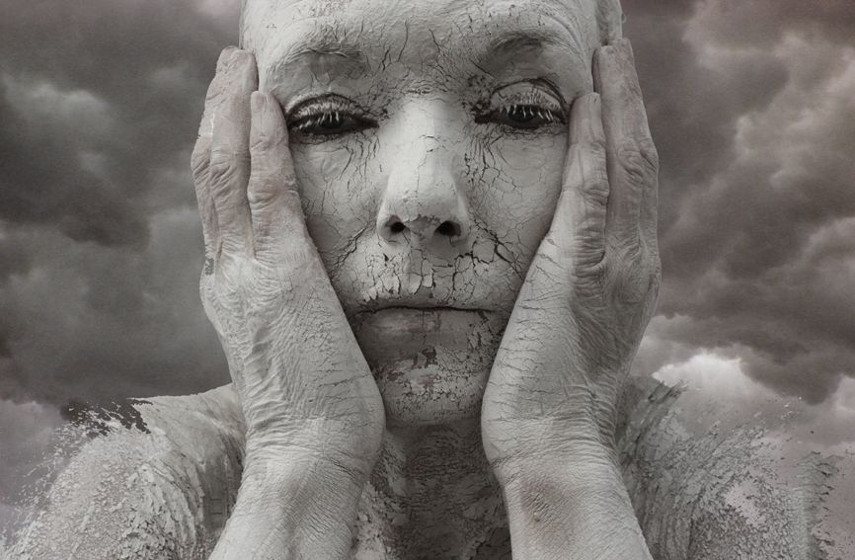 Emotions that Fight the Oblivion
Deep contemplations and strong emotions are the fundamental principles of Toon Tullemans' work. The special choice of the material and the contradictory connection of temporal and permanent, natural and synthetic reveal the seriousness and depth of his creation. This talented artist always goes back and forth to extreme polarities, trying to find a place to keep his feelings live, memories unforgotten and the life lived. Eternal memories are shown in ceramics, on human faces covered in clay, or safely tucked in under the brightly colored fabric.
The artist is represented by Galerie Hegemann.
Toon Tullemans lives and works in Netherlands.
Featured image: Toon Tullemans - portrait, 2016
All images courtesy of the artist and Galerie Hegemann