In the attempt to overcome given frames within one should construct the image, young artist Torey Thornton introduces reinterpretation of painterly procedure. From the selection of materials, colors, figures and the way he positions all of those elements on the canvas all the way up to the finalization makes his approach authentic and innovative. The ongoing relation of biomorphic forms and geometric ones is intense and suggests abstract constellations hard to be defined. Namely, whether Thornton produces collages or sculptures the process is of the highest importance and is positioned somewhere in figuration and abstraction or, rather between naivety and complexity.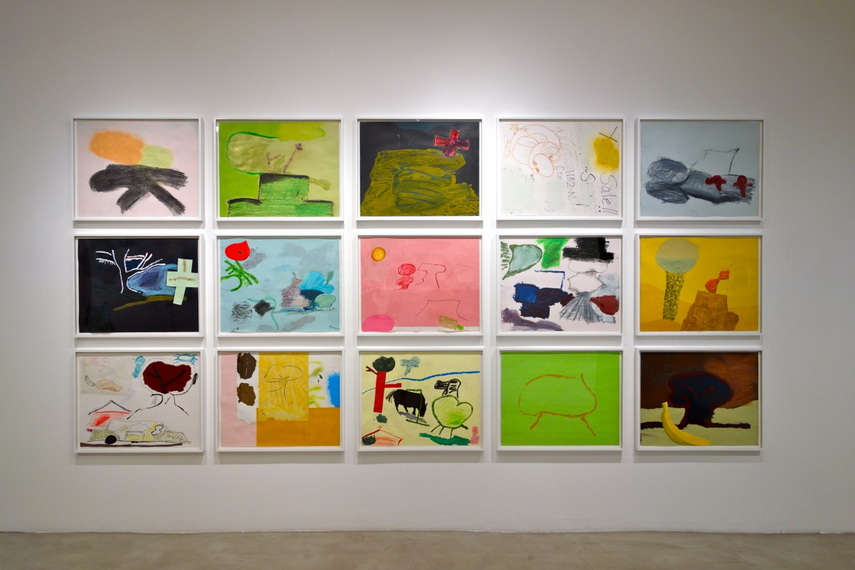 Growing Up To Become An Artist
Torey Thornton is born in 1990, in Georgia. He grew up in a city there wasn't a lot of contemporary art, but after seeing documentaries about Jackson Pollock and Basquiat he became promptly interested in researching with a help from Internet. After the high school, he finished The Cooper Union, BFA in 2012 and started exhibiting the same year. From that point onward his practice has developed largely and really quickly he gained success by showing his works on fairs as well as in museums and galleries in America and aboard. His first solo exhibition in 2013 was quite fruitful and opened him a door for further development.
Childish and humorous compositions became Thornton's trademark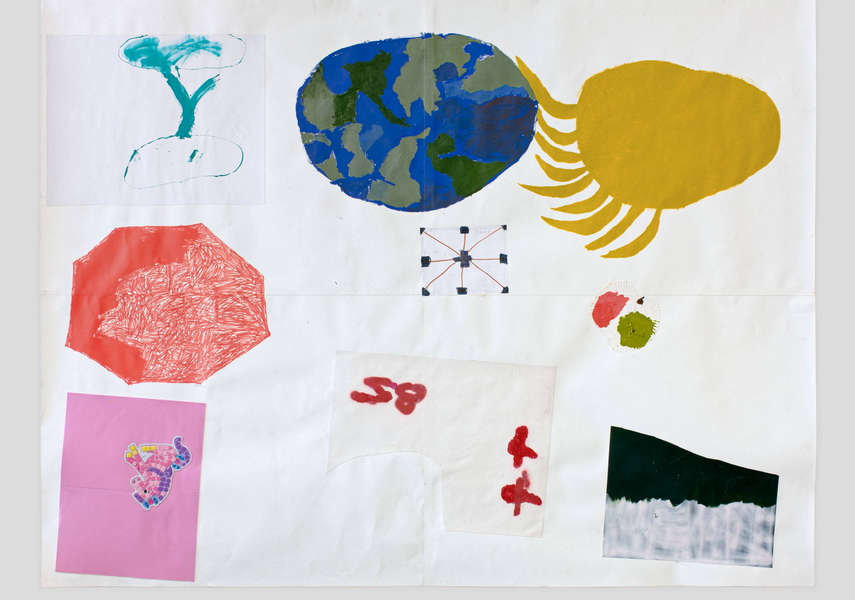 The Style And The Titles
In order to build and maintain his personal style, the artist succumbed primarily to humor. Though his aesthetics are similar to the fine examples from art history such is abstract expressionist Barnet Newman or Dutch painter Karl Apel, known for his naïve and childish paintings, Thornton's method of surface processing and composing the elements suggests a twist. The narrative is considered as a game, some kind of a riddle, accentuated with funny and absurd titles such are First, After I saw Elvis Look At Me And Imagined Him Looking or What Angel Do You Look Towards When You Are Damning Your Tears, Sweet Sis.[1]
The other means of composing the surface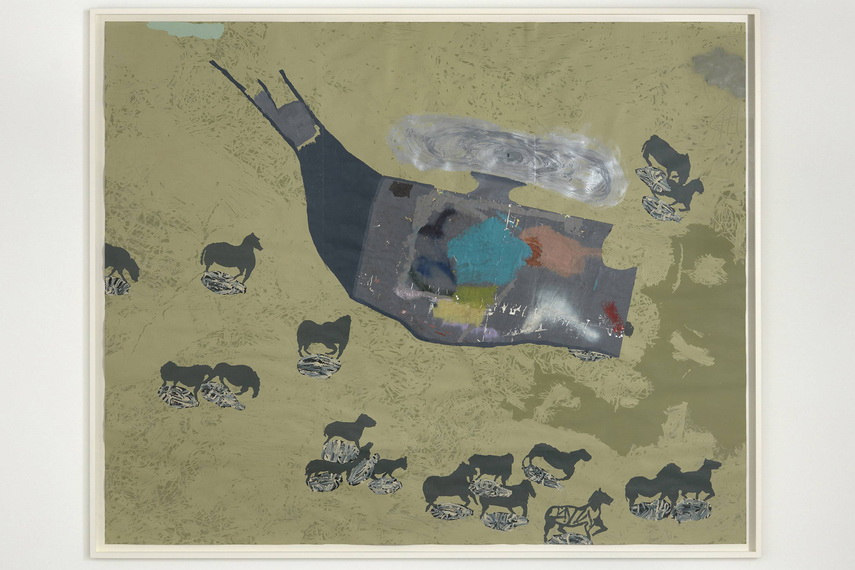 Appropriating The Technique
With mixed-media paintings, Thornton examines the textural possibilities of spray and acrylic paint, while, on the other hand, with collaged found objects the artist tries to span over the restrictions of canvas and transcend the ideas in the third dimension. In addition to that is the use of high-keyed colors and materials such are paper, wood panels, and other substrates. It seems that without any particular purpose the artist is playing out with the very notion of what abstract painting is and further deepens the inner relations within the picture plane. The principles of coincidence, spontaneity and foolishness that Thornton uses somehow recall avant-garde tradition.[2]
The combination of found and unconventional materials as a base for objects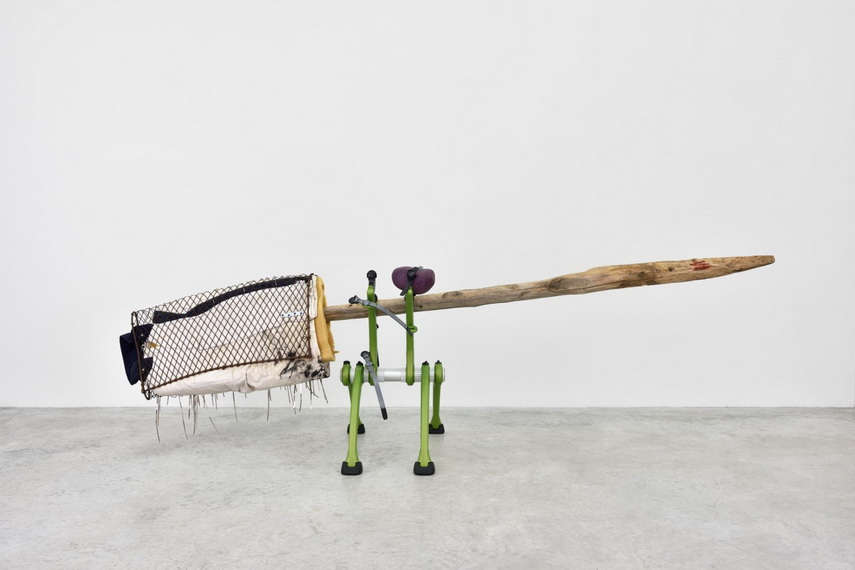 The Rising Star
Thornton's increasingly growing career became soared after his name was on Forbes Magazine's '30 Under 30' list and institutions such as The Hammer Museum in LA and Nasher Museum of Art acquiring his works. That was supported by a major press attention, with articles in well known Frieze magazine, Artnews, Dazed Digital and the Observer. Interestingly, although being a black artist he does not incorporate motifs related to racial topics, rather he is eager to fully establish his artistic practice by applying purely painterly issues in relation to contemporary points of view, urban experiences and, most importantly, humor.
Torey Thornton lives and works in Brooklyn, NY.
References:
Healy, C.M. (2014): Looking twice with Torey Thornton, Dazed, [December 06 2016]
Dabkovski, C. (2016): Albright-Knox highlights red-hot work of painter Torey Thornton, Buffalo News [December 06 2016]
Featured image: Torey Thornton – Some Narrow Sleeping, solo show at OHWOW, LA, 2014, image via Arrested Motion
All other images for illustrative purposes only