Whichever corner of the world you decide to visit, whichever nook you choose to explore, people will have some sort of a tragic tale to tell. More often than not, it influences their lives profoundly, leaving an impact that is never truly shaken off. Investigating and recording such personal stories, as well as implementing some of her own in her work, Tracey Moffatt is one of, if not the most known Australian contemporary artist. With her work spanning photography and film, she has earned great critical acclaim over the years, portraying her work widely across the European, American, and Australian continents.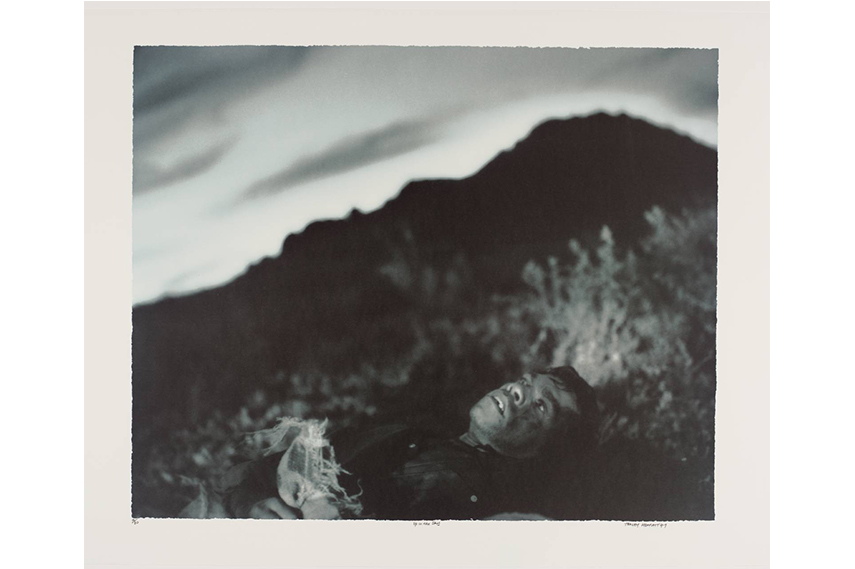 Issues of Society
One of the most known Australian artists today had started her professional artistic career following her BA in visual communications from the Queensland College of Art in 1982. Encompassing video format as well as photography, Moffatt has explored numerous issues that are troubling the whole of society, including those related to sexuality, race, violence, and history, among others. Capturing the emotions first hand, her work throughout the 1980's and 1990's has been based on stories told directly to the artist, creating series of photographs like Something More in 1989, Scarred for Life in 1994, and Scarred for Life II in 1999. Her video and film related output dealt with the same type of issues, and Moffatt would often draw from her own history to fuel these works. It can be seen in her Night Cries: A Rural Tragedy from 1989 that brought her international attention, with a narrative relating to her own history of having an Aboriginal birth mother.
Capturing the emotions first hand, Moffatt's work has been based on stories told directly to the artist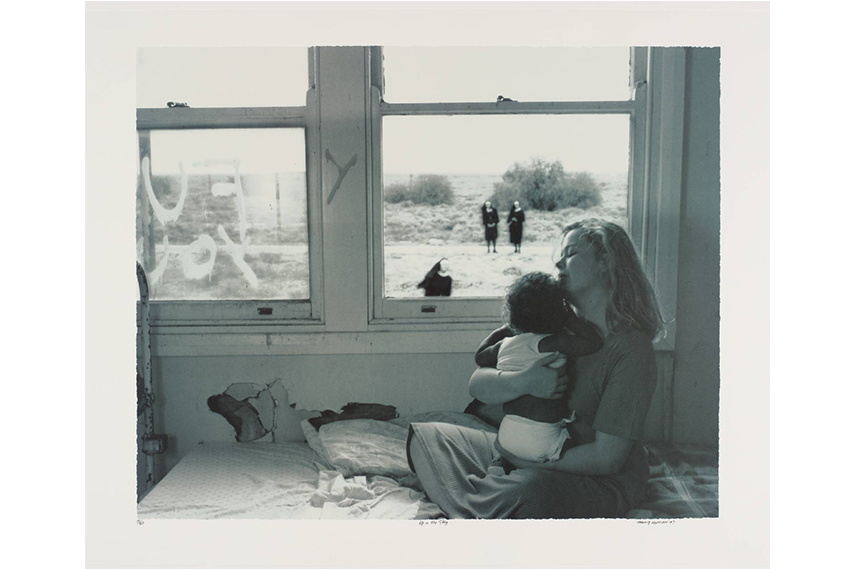 Aboriginal Themed Work
Another reoccurring subject in Moffatt's work are the Australian Aborigines, a people that she believes carry great energy with them. Depicting them both in her films and photographic works, Night Cries: A Rural Tragedy is just one in a line of such artistic pieces. In 1986, she has done a series of black-and-white photographs and exhibited them under the title Some Lads ten years later, depicting the aboriginal dancers. She even cooperated with the aboriginal actor David Gulpili and produced the image The Movie Star in 1985. Exploring the relation between the Aborigines and the white colonial settlers in her practice during the late 1990's, she created the Laudanum series consisting of 19 photo-engravings, portraying a woman and her aboriginal servant.
Moffatt profoundly explored the subject of Aborigines both through her photography and film
Australia's Representative
Known as one of Australia's most famous and admired artists in the contemporary art world, Tracey Moffatt has gained great recognition early on in her career, magnifying it as the years passed. With a great number of both solo and group exhibitions to her name mostly held in Europe, the United States and Australia, she continues to create and has focused on fame and celebrity in her more recent work. With the 2007 Infinity Award for art given by the International Center of Photography being just one of many awards for her extensive work, Moffatt remains one of the most influential figures within her field of work.
Tracey Moffatt lives and works in New York.
Featured image: Tracey Moffatt. Photo credits artgallery.nsw.gov.au. All other photos credit tate.org.uk.
All images used for illustrative purposes only.