Trota is an Italian artist best known as one of the founding fathers of graffiti art in Italy. He is a member of several crews such as TDS and THE. Trota came to prominence around 1993 and has since changed, both stylistically and personally. Every person he met has influenced him and his art as well. Fishing is one of the artist's hobbies, and he feels really passionate about it. It is no surprise that the pseudonym he chose means "trout" in Italian (trout is a name of several species of freshwater fish).
Subway Art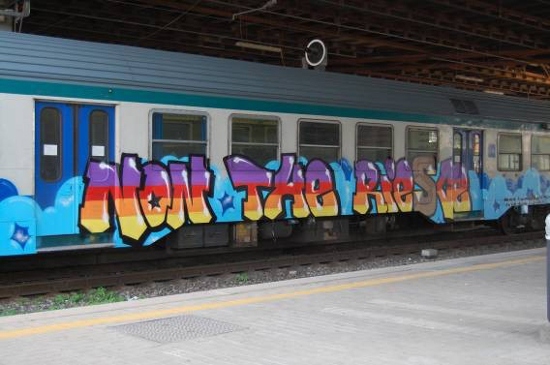 Trota has visited many of the world's major cities, and he often cites Copenhagen and Stockholm as his second home. He has also collaborated with numerous graffiti giants, like Blade or Skeme, for example. His work was featured in many different group and solo shows, both nationally and internationally. One of his more notable exhibitions was a duo show with Poison, organized by Galleria Varsi in 2013. The exhibition titled Binari (meaning "tracks" in Italian) is a sort of a summary of Trota's and Poison's careers, from the days of lawlessness, till today, when they even have public commissions.
Time Will Tell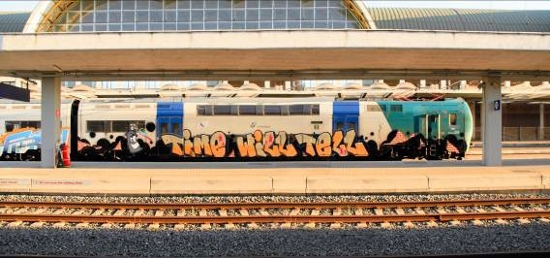 Trota is represented by Galleria Varsi in Rome, Italy.
All images courtesy of Galleria Varsi.